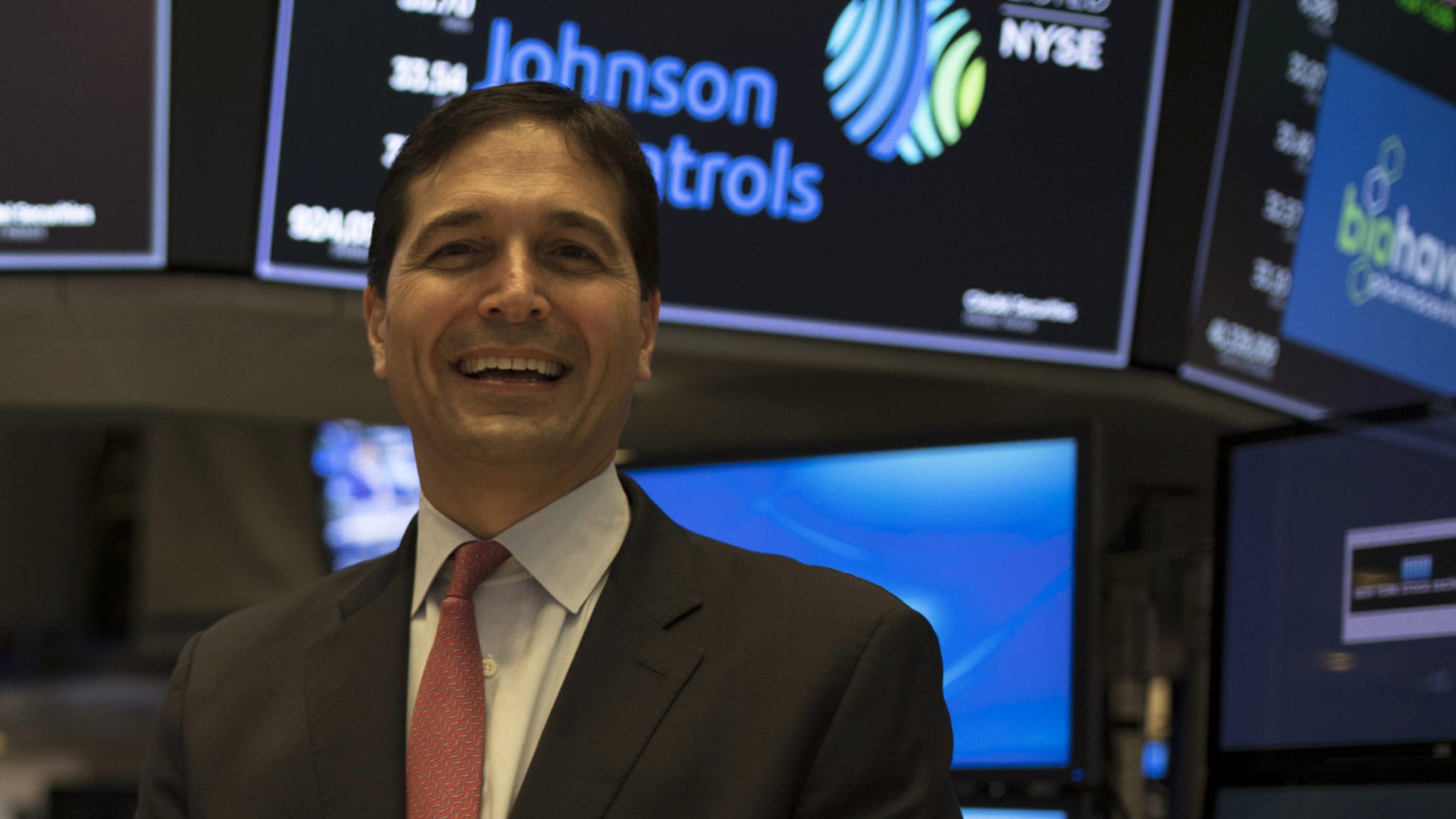 Vlad Coric, Biohaven CEO (Jordan Sirek/Bloomberg via Getty Images)
Bio­haven earns pre­ven­ta­tive nod for mi­graine med Nurtec, snar­ing a much-need­ed leg up over Ab­b­Vie
Bio­haven had a rough start to the year with fail­ing da­ta in Alzheimer's that sent in­vestor in­ter­est spin­ning out. But the drug­mak­er still had a lot of rea­son to be­lieve in CGRP mi­graine med Nurtec de­spite a big chal­lenge from Ab­b­Vie — and now that be­lief is con­tin­u­ing to pay off.
The FDA on Thurs­day ap­proved Bio­haven's CGRP drug Nurtec ODT as a pre­ven­ta­tive treat­ment for mi­graine, mak­ing the drug the first and on­ly op­tion for both acute mi­graine care and pre­ven­tion, the drug­mak­er said in a re­lease.
With the ap­proval in hand, Bio­haven says its oral drug cov­ers about 95% of avail­able mi­graine pa­tients, and it's a need­ed boost, too: The CGRP mar­ket is grow­ing fast and in­cludes se­ri­ous chal­lengers like Ab­b­Vie's Ubrelvy, which launched just a cou­ple months be­fore Nurtec's cur­tain draw in ear­ly 2020.
The agency based its re­view on Phase III da­ta show­ing Nurtec cut pa­tients' av­er­age mi­graine days by 4.3 per month com­pared with place­bo and sliced the num­ber of mod­er­ate-to-se­vere mi­graines per month by more than 50%.
De­spite be­ing the sec­ond-to-mar­ket oral CGRP and one of a group of drugs that have launched in the field on the whole in the last two years, Bio­haven has dif­fer­en­ti­at­ed Nurtec through its fast-act­ing for­mu­la­tion and durable ef­fi­ca­cy over 48 hours, CEO Vlad Coric told End­points News in De­cem­ber.
"Tim­ing in the mar­ket is very im­por­tant, (but) a cou­ple months is some­thing you can han­dle if you have a bet­ter prod­uct," Coric said at the time. "We have a best-in-class pro­file prod­uct."
The pre­ven­tion ap­proval is just the first step in Bio­haven's plan for Nurtec, which will in­clude a po­ten­tial first-in-class nasal de­liv­ery ap­proval, but al­so added in­di­ca­tions out­side of mi­graine where CGRP drugs have shown some ear­ly promise.
An­oth­er win for Nurtec is good news for Bio­haven, which has seen at least one big set­back in the rest of its pipeline. In Jan­u­ary, the drug­mak­er rolled out da­ta for its Phase II/III Alzheimer's study for tro­r­ilu­zole, which flopped both co-pri­ma­ry end­points as well as a key bio­mark­er analy­sis.
The drug — a re­vised ver­sion of the ALS drug rilu­zole de­signed to reg­u­late glu­ta­mate — did not "sta­tis­ti­cal­ly dif­fer­en­ti­ate" from place­bo on the Alzheimer's Dis­ease As­sess­ment Scale-Cog­ni­tive Sub­scale 11 (ADAS-Cog) and the Clin­i­cal De­men­tia Rat­ing Scale Sum of Box­es (CDR-SB). The "hip­pocam­pal vol­ume" as­sess­ment by MRI al­so failed to dis­tin­guish it­self from place­bo for all pa­tients fit­ting the mild-to-mod­er­ate dis­ease pro­file they had es­tab­lished for the study.
That news sent shares plum­met­ing, but $BHVN has since most­ly re­cov­ered. Since a re­cent low of $66.05 ear­li­er this month, the drug­mak­er's shares opened at $84.73 on Fri­day.