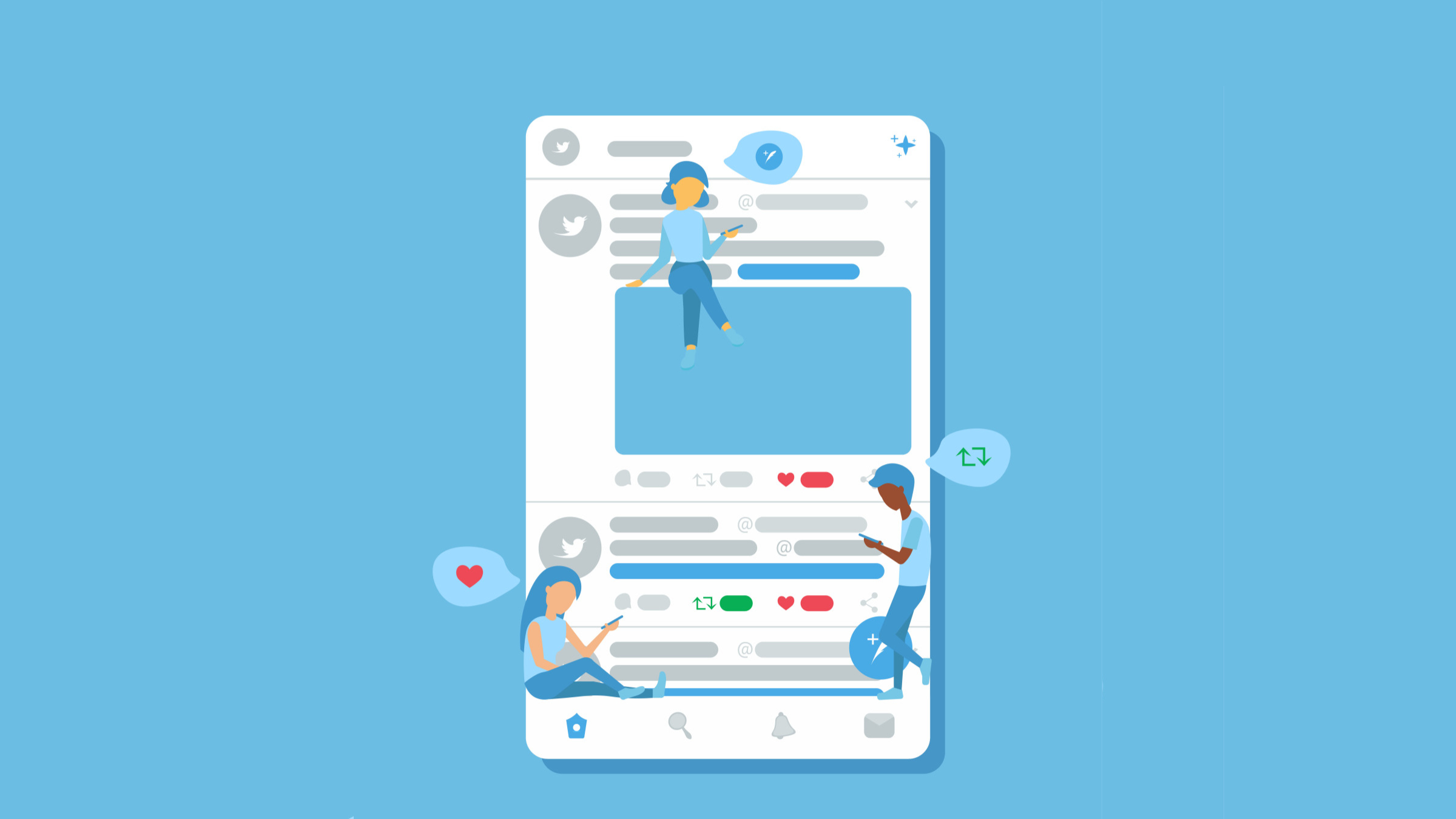 Bio­haven takes mi­graine cam­paign to pa­tients' Twit­ter feeds, months ahead of Pfiz­er takeover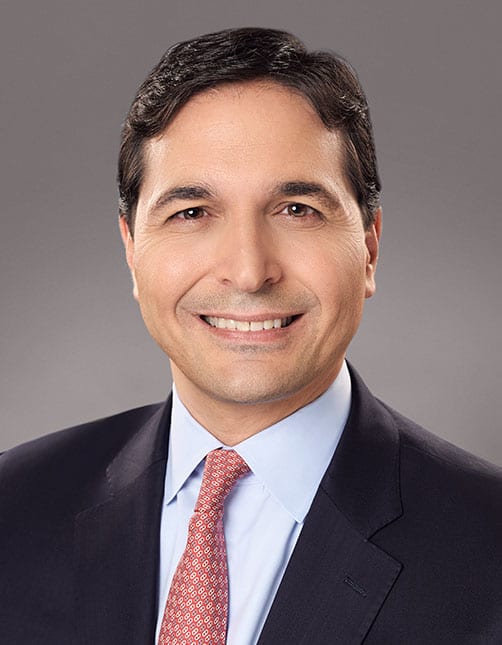 Vlad Coric
Two weeks ago, Bio­haven hit an all-time high in week­ly Nurtec pre­scrip­tions. CEO Vlad Coric at­trib­ut­es at least some of that suc­cess to a new in­ter­ac­tive Twit­ter cam­paign that en­cour­ages pa­tients to free their feed of po­ten­tial mi­graine trig­gers.
Ear­li­er this month, Bio­haven in part­ner­ship with Twit­ter launched the #Re­lieveY­our­Feed cam­paign that al­lows users to cus­tomize their app set­tings based on their mi­graine trig­gers.
"Need some sleep?" the ad asks. Click the ad to mute no­ti­fi­ca­tions. "Sen­si­tive to light?" Low­er the bright­ness. "Stress lev­el ris­ing?" Mute cer­tain words from your feed. Coric said Bio­haven has been get­ting feed­back from all kinds of users — those with and with­out mi­graine — who learned how to mod­u­late their set­tings through the ad.
#Re­lieveY­our­Feed of trig­gers with Nurtec ODT.

For acute treat­ment of mi­graine & pre­ven­tive treat­ment of episod­ic mi­graine in adults. Don't take if al­ler­gic to Nurtec ODT. Most com­mon side ef­fects were nau­sea (2.7%) and in­di­ges­tion/stom­ach pain (2.4%). PI https://t.co/wZD­dZ9yfXi

— Nurtec® ODT (rimegepant) (@Nurte­cODT) June 7, 2022
"The whole cam­paign is about em­pow­er­ment," Coric told End­points News. "If you can give peo­ple tools to im­prove their con­di­tion, you know, that's what we do in the health­care in­dus­try."
The bot­tom of each slide in­cludes safe­ty in­for­ma­tion about Nurtec ODT, Bio­haven's dis­solv­ing pill ap­proved to both treat and pre­vent mi­graine. Coric said week­ly pre­scrip­tions sur­passed 37,000 a cou­ple of weeks ago. They've al­so seen more than 40,000 clicks on their web­site as a re­sult of the cam­paign launch, ac­cord­ing to a spokesper­son.
"I think this cam­paign helped to boost us over that line," he said.
That's good news for Pfiz­er, which put down $11.6 bil­lion back in May to snap up Bio­haven and its en­tire CGRP port­fo­lio. That deal is ex­pect­ed to close in the "com­ing months," Coric said, though he was un­able to pro­vide more de­tail than that.
Nurtec be­longs to a class of med­i­cines called cal­ci­tonin gene-re­lat­ed pep­tide (CGRP) re­cep­tor an­tag­o­nists. It works by block­ing the ac­tion of a nat­ur­al sub­stance in the body re­spon­si­ble for mi­graine headaches. The drug snagged its first ap­proval as an acute treat­ment back in Feb­ru­ary 2020, and Bio­haven has since ex­pand­ed the la­bel to in­clude the pre­ven­tion of episod­ic mi­graines.
Just a few months ago, it cel­e­brat­ed a win in the EU for both acute and pro­phy­lac­tic treat­ment of mi­graines, where it will be mar­ket­ed as Vy­du­ra.
Oral drugs like Nurtec and Ab­b­Vie's Qulip­ta are poised to nee­dle out the first drugs ap­proved to pre­vent mi­graines, in­clud­ing Em­gal­i­ty, which typ­i­cal­ly re­quire pa­tients to self-in­ject treat­ments. Nurtec beat Qulip­ta to the punch in mi­graine pre­ven­tion, though Ab­b­Vie re­mains a fierce com­peti­tor in the oral mi­graine mar­ket.
"When we first launched, every­one said we were go­ing to get crushed by Ab­b­Vie," Coric said. "We have to be smarter and quick­er than our larg­er phar­ma com­peti­tors. That's the on­ly way we can out­ma­neu­ver them."
The #Re­lieveY­our­Feed is just one ex­am­ple of Bio­haven's at­tempt to dif­fer­en­ti­ate it­self. In the past, the com­pa­ny has al­so turned to a suite of celebri­ty spokes­peo­ple to help mar­ket Nurtec, in­clud­ing ac­tress and TV host Whoopi Gold­berg, re­al­i­ty star Khloé Kar­dashi­an and the NASCAR Rick Ware rac­ing team.
Ab­b­Vie al­so has some celebri­ties on its side, re­cruit­ing ten­nis star and mi­graine suf­fer­er Ser­e­na Williams to its "Any­time, Any­where" cam­paign for its acute mi­graine treat­ment Ubrelvy.
"I think we have a drug that's dif­fer­en­ti­at­ed from our com­peti­tor," Coric said. "We're us­ing tools and so­cial me­dia and oth­er to be com­pet­i­tive, and it's healthy be­cause it is not on­ly in­no­vat­ing on the drug side, we're al­so in­no­vat­ing on the busi­ness side and the me­dia side."
Nurtec raked in $463 mil­lion last year, with $190 mil­lion of that in the fourth quar­ter alone. The drug made $124 mil­lion in the first quar­ter of this year. Mean­while, Qulip­ta sold $11 mil­lion in Q1, though an­a­lysts have pre­dict­ed peak sales of more than a bil­lion dol­lars.
Bio­haven is al­so await­ing word from the FDA on its in­tranasal CGRP fol­low-on drug, za­veg­epant.
"We're in the typ­i­cal one-year pe­ri­od of back and forth, every­thing's go­ing rou­tine­ly," Coric said.