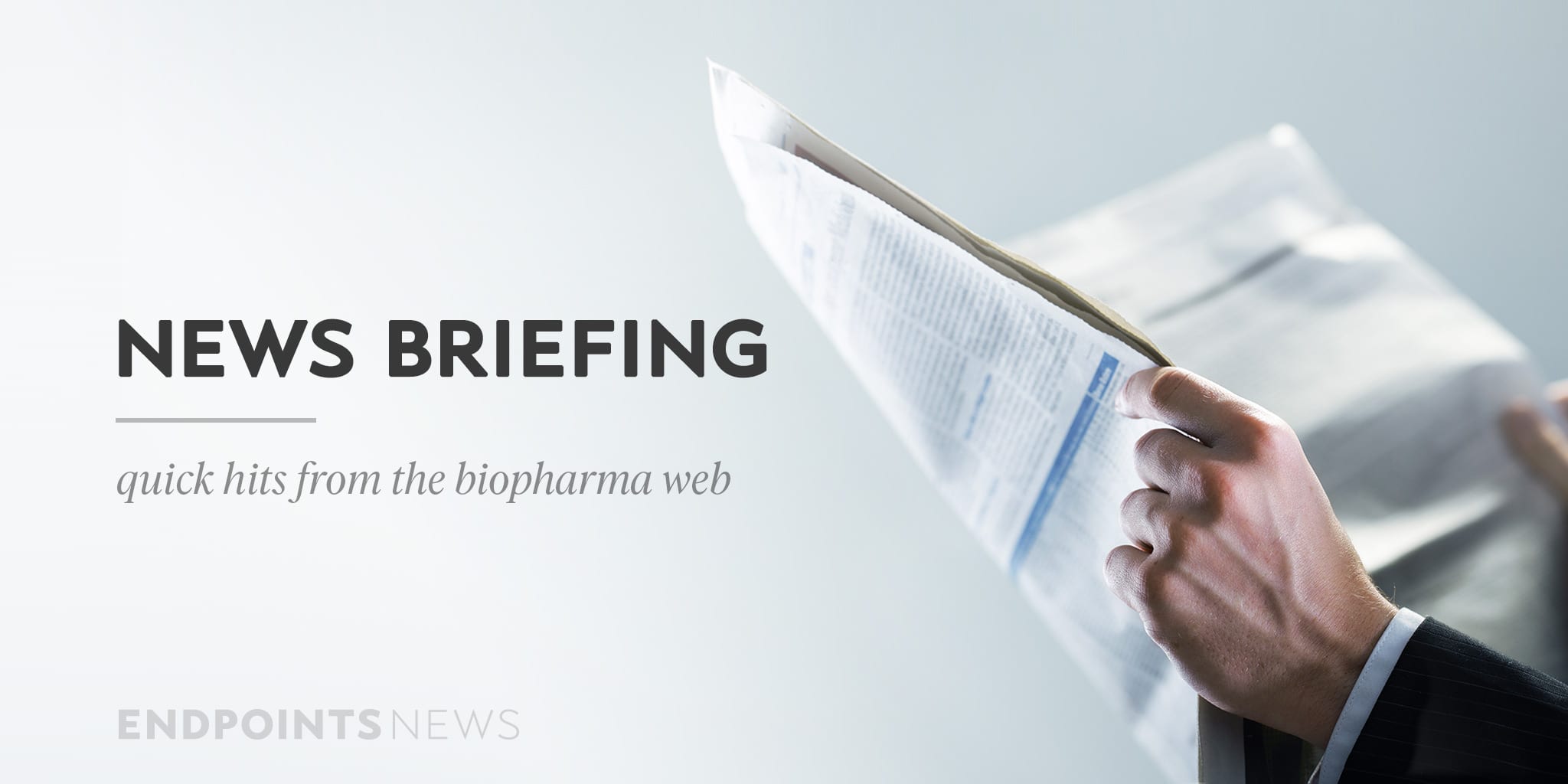 Bio­Marin taps AI up­start Deep Ge­nomics for dis­cov­ery pact; Prax­is says it has a path to lift­ing clin­i­cal hold
Years af­ter dou­ble FDA/EMA re­jec­tions left Bio­Marin's oligonu­cleotide for Duchenne mus­cu­lar dy­s­tro­phy lan­guish­ing on the shelf, the com­pa­ny is go­ing back to the draw­ing board for new oligonu­cleotide drug can­di­dates — with a healthy dose of ar­ti­fi­cial in­tel­li­gence.
Its part­ner of choice is Deep Ge­nomics, a Toron­to-based shop led by star re­searcher Bren­dan Frey. Paid an undis­closed up­front, their man­date is to iden­ti­fy and val­i­date new tar­get mech­a­nisms in rare dis­eases as well as lead can­di­dates. Bio­Marin will then take over the pre­clin­i­cal work.
Found­ed in 2014 ahead of a new crop of star­tups that promise to boost the prob­a­bil­i­ty of suc­cess in phar­ma, Deep Ge­nomics' claim to fame is go­ing from tar­get iden­ti­fi­ca­tion to de­clar­ing a can­di­date in 18 months with a plat­form that "does the whole thing."
"I ex­pect that we'll iden­ti­fy lead can­di­dates for over half of the pro­grams with­in 12 months," Frey told End­points News. "That's fast and it means that we can see paths to suc­cess and growth in a mat­ter of a year or two, in­stead of five years like you see with oth­er deals."
As Deep Ge­nomics po­si­tions it­self as the go-to AI ther­a­peu­tics com­pa­ny for nov­el tar­gets and oligonu­cleotides, Frey added that he and chief busi­ness of­fi­cer Aman­da Kay are look­ing to do an­oth­er deal in the first quar­ter of 2021.
With the dis­cov­ery deal, Bio­Marin is tak­ing a crack at an area where it was se­vere­ly bruised.
The rare dis­ease drug de­vel­op­er once bet $680 mil­lion on Pros­en­sa and dris­apersen, its ex­on-skip­ping an­ti­sense oligonu­cleotide, which ul­ti­mate­ly flopped piv­otal stud­ies and failed to gain ap­provals. In re­cent years it's turned its fo­cus to gene ther­a­py, with the he­mo­phil­ia A pro­gram Roc­ta­vian lead­ing a pack that al­so fea­tures po­ten­tial once-and-done treat­ments for phenylke­tonuria and hered­i­tary an­gioede­ma. — Am­ber Tong
Prax­is says it has a path to lift­ing clin­i­cal hold
One week af­ter the FDA slapped Prax­is with a stock-dent­ing full clin­i­cal hold, the neu­ro­science up­start says it has a path to get its tri­al up and run­ning.
Prax­is said Tues­day that the agency had asked the com­pa­ny to con­duct more an­i­mal tox­i­col­o­gy stud­ies, par­tic­u­lar­ly for how the drug af­fects fer­til­i­ty, re­pro­duc­tion and em­bryo de­vel­op­ment. Prax­is said they be­lieve their on­go­ing fer­til­i­ty and re­pro­duc­tive tests will an­swer the agency's ques­tions.
Those stud­ies are set to be com­plet­ed in the first quar­ter of 2021. The FDA al­so asked for changes to the in­ves­ti­ga­tor's brochure, which sum­ma­rizes all da­ta on a drug for the agency, and to the con­tra­cep­tion re­quire­ments in their study.
If they can man­age to con­vince the FDA, they plan to start the Phase II/III study in ma­jor de­pres­sive dis­or­der in the first half of 2021. In­vestors had pre­vi­ous­ly ex­pressed high hopes for the drug, PRAX-114, in the hard-to-treat con­di­tion, seed­ing the com­pa­ny with a $100 mil­lion launch round and a $190 mil­lion IPO.
For now they'll wait and see. The stock $PRAX is down 9% pre-mar­ket, from $31.48 to $28.75. — Ja­son Mast
Sketch­ing plans for ac­cel­er­at­ed OK in Fab­ry, Avro­bio touts promis­ing first looks for its oth­er gene ther­a­pies
Avro­bio's sec­ond — and third — gene ther­a­py pro­grams have shined in their clin­i­cal de­buts, set­ting a rosy back­drop for the ex­pan­sion of the pipeline.
In ad­di­tion to da­ta on the first pa­tients to be treat­ed with their lentivi­ral ex vi­vo gene ther­a­py for Gauch­er dis­ease and cysti­nosis, the biotech said that the Fab­ry dis­ease da­ta con­tin­ue to "re­flect sus­tained and durable re­sults" 3.5 years af­ter ini­tial dos­ing. That paves the way for po­ten­tial ac­cel­er­at­ed ap­proval.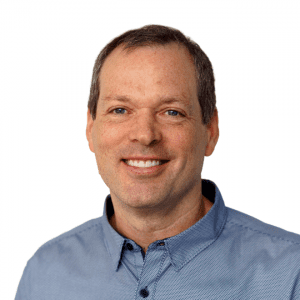 Ge­off MacK­ay
"Three months post-gene ther­a­py in­fu­sion, the first Gauch­er dis­ease pa­tient's lev­els of the tox­ic metabo­lite plas­ma lyso-Gb1, as well as plas­ma chi­totriosi­dase, were low­er than the base­line lev­els when the pa­tient was still on en­zyme re­place­ment ther­a­py (ERT)," CEO Ge­off MacK­ay sum­ma­rized in a state­ment. "Ad­di­tion­al­ly, the first pa­tient in the in­ves­ti­ga­tor-spon­sored tri­al for cysti­nosis, now out one year, re­mains off both oral and eye drop cys­teamine and we are thrilled to an­nounce that a third pa­tient has been dosed."
With Gauch­er dis­ease type 1, the lyso-Gb1 re­duc­tion reg­is­tered at 22% and plas­ma chi­totriosi­dase, a bio­mark­er of the "Gauch­er cells" that lead to in­flam­ma­tion and se­vere or­gan dam­age, dropped by 17% com­pared to the pa­tient's ERT base­line. She re­mains off ERT, hav­ing dis­con­tin­ued one month be­fore the gene ther­a­py in­fu­sion.
As for cysti­nosis — a con­di­tion char­ac­ter­ized by buildup of the amino acid cys­tine — a 56% de­crease in the num­ber of crys­tals in the pa­tient's skin sug­gests Avro­bio's drug helped him pro­duce his own func­tion­al cysti­nosin pro­tein, in turn pre­vent­ing the tox­ic ac­cu­mu­la­tion.
Hav­ing added a new pro­gram for Gauch­er type 3, Avro­bio now has six pipeline as­sets that they say "share tremen­dous syn­er­gies in clin­i­cal de­vel­op­ment, man­u­fac­tur­ing, reg­u­la­to­ry process­es and com­mer­cial­iza­tion." — Am­ber Tong
Evox part­ners with its old par­ent
Evox, the Take­da and Eli Lil­ly-part­nered ex­o­some start­up, is get­ting a new col­lab­o­ra­tor: its old par­ent.
The Ox­ford spin­out an­nounced Tues­day that it signed a strate­gic col­lab­o­ra­tion with Ox­ford Uni­ver­si­ty. The biotech will team with the Ox­ford-Har­ring­ton Rare Dis­ease Cen­tre to de­vise ways of ap­ply­ing ex­o­somes in the treat­ments of rare dis­ease. The part­ner­ship will last three years.
An in­creas­ing­ly hot space for drug de­vel­op­ment, ex­o­some ther­a­peu­tics in­volve mim­ic­k­ing the cel­lu­lar postal ser­vices tis­sues use to send mes­sages through­out the body. By copy­ing these dis­crete en­velopes, com­pa­nies hope to hit new tar­gets and shut­tle drugs in­to spaces they wouldn't or­di­nar­i­ly reach. — Ja­son Mast