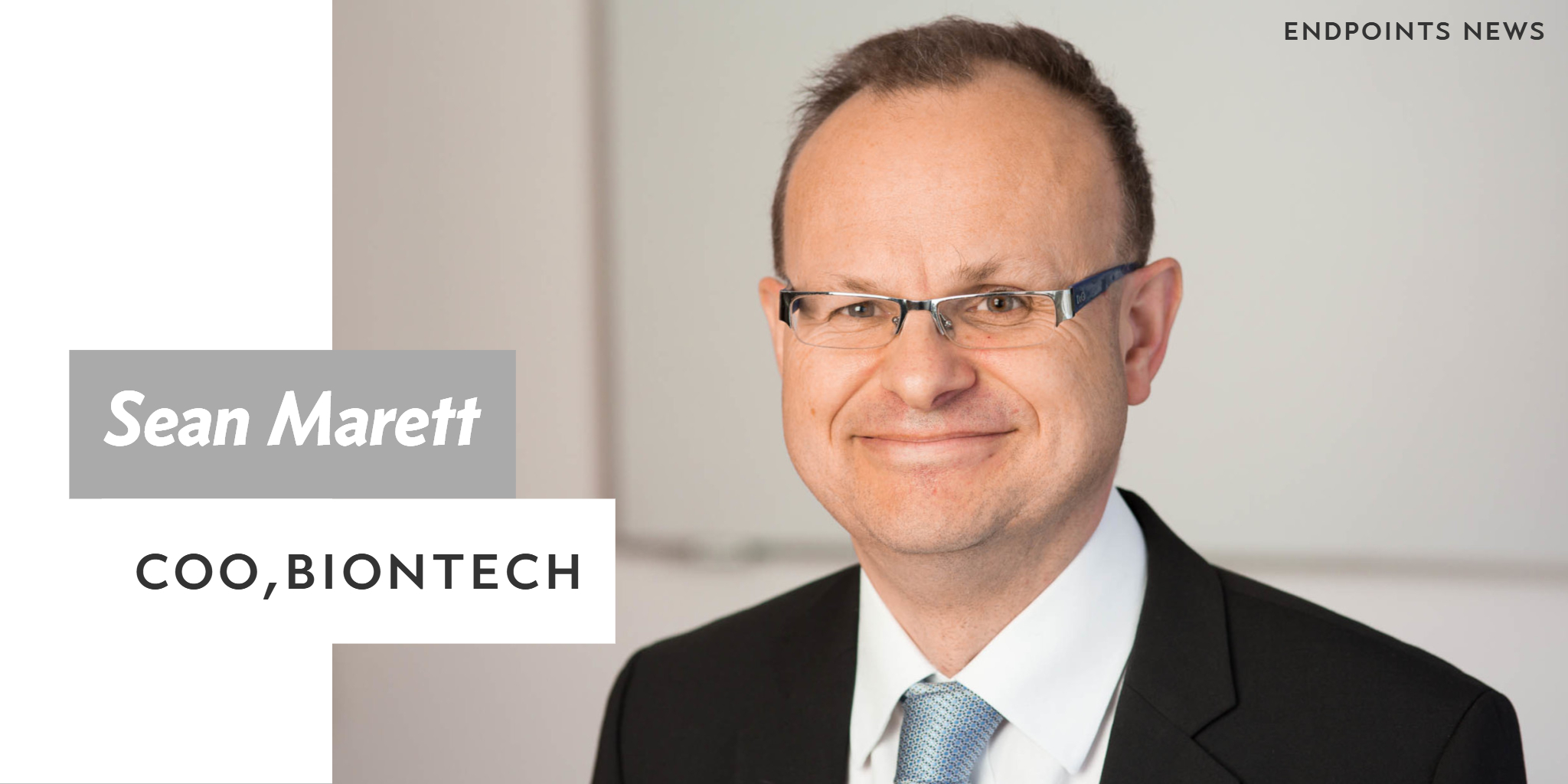 BioN­Tech rais­es mam­moth $270M A round, near­ing $1B mark as in­vestors con­tin­ue a love af­fair with mR­NA
Of all the star­tups on both con­ti­nents over the past decade, few could ri­val the growth of BioN­Tech af­ter it got start­ed with seed cash back in 2008. The mR­NA com­pa­ny has fund­ed much of its rapid ex­pan­sion with part­ner­ship cash, reach­ing more than 700 staffers at the end of 2017 with the con­sid­er­able sup­port of some big al­liances with the likes of Genen­tech and Sanofi and Gen­mab.
Un­til to­day.
This morn­ing the Mainz, Ger­man-based biotech took the wraps off a mega-raise of $270 mil­lion — an 'A' round de­signed to com­plete the rapid ramp-up of its con­sid­er­able man­u­fac­tur­ing op­er­a­tions as it looks to ad­vance an ear­ly-stage per­son­al­ized mR­NA can­cer vac­cine de­signed to mob the anti­gens of in­di­vid­ual pa­tients.
Add up all the cash from the seed mon­ey of­fered by the bil­lion­aire Strüng­mann broth­ers through col­lab­o­ra­tion cash, grants and so on, says COO Sean Marett, and the to­tal comes to about $950 mil­lion, near­ing a block­buster bil­lion. Even by US stan­dards, that's huge. By Eu­ro­pean stan­dards, it's al­most un­heard of for a pri­vate life sci­ences com­pa­ny, com­ing close to the $320 mil­lion record set by Im­muno­core in the UK in 2015.
The round high­lights one of the busiest weeks I've ever seen for biotech ven­ture in­vest­ing. By the end of Thurs­day, End­points News will have re­port­ed on more than $700 mil­lion in new biotech in­vest­ments an­nounced over a 72-hour pe­ri­od. Even for the week ahead of JP­Mor­gan, that's ex­tra­or­di­nary.
The Red­mile Group led the round, joined by Janus Hen­der­son In­vestors, In­vus, Fi­deli­ty Man­age­ment & Re­search Com­pa­ny and sev­er­al Eu­ro­pean fam­i­ly of­fices. The Strüng­mann Fam­i­ly Of­fice — op­er­at­ed by iden­ti­cal twins Thomas and An­dreas Strüng­mann, who found­ed the big gener­ics com­pa­ny Hexal and sold it to No­var­tis ($NVS) for $7.5 bil­lion — al­so came back in to in­vest again.
Ugur Sahin
The fo­cus now is ex­pand­ing clin­i­cal work on new ther­a­peu­tic pro­grams, says the COO, where BioN­Tech — helmed by CEO Ugur Sahin — has been en­gaged as a 50/50 part­ner with Genen­tech and oth­er gi­ants.
The lat­est round in­di­cates just how much in­vestor in­ter­est there is in mR­NA, with con­sid­er­able en­thu­si­asm for a tech­nol­o­gy that's still very much in its in­fan­cy — but promis­ing to move fast. A few months ago, for ex­am­ple, BioN­Tech boast­ed of its abil­i­ty to de­liv­er mR­NA en­cod­ing for any an­ti­body bis­pe­cif­ic, spurring cells to cre­ate an an­ti-can­cer ther­a­py that worked against an­i­mal tu­mors. And there's been some en­cour­ag­ing ear­ly snap­shots of im­muno­log­i­cal ac­tiv­i­ty.
Two oth­er com­pa­nies, Cure­Vac and Mod­er­na, have al­so gath­ered huge amounts of sup­port for their own work in mR­NA, al­so look­ing at can­cer vac­cines in par­tic­u­lar and siz­ing up their po­ten­tial in com­bi­na­tion with PD-1/L1 in­hibitors.
By the end of the year, says Marett, BioN­Tech will like­ly have close to 850 em­ploy­ees, with ex­pand­ed ca­pac­i­ty to make its can­cer vac­cine as well as a CAR-T for one pa­tient at a time.