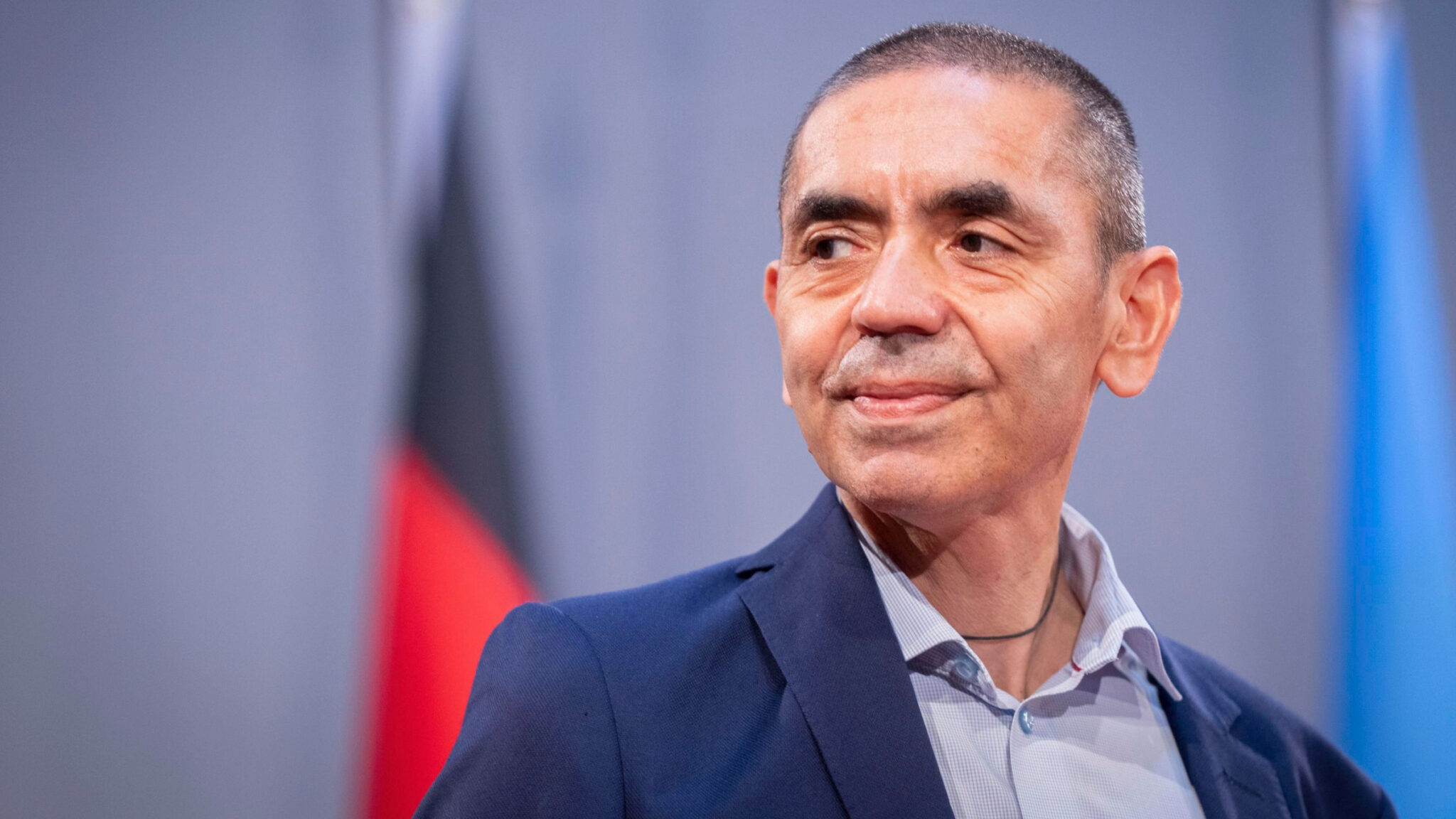 Uğur Şahin, BioNTech CEO (Kay Nietfeld/picture-alliance/dpa/AP Images)
Up­dat­ed: BioN­Tech sends mR­NA Covid-19 vac­cines to Chi­na for 20,000 ex­pats
Chi­na has opened up its doors to a for­eign Covid-19 vac­cine for the first time, though not for its own cit­i­zens, a Ger­man gov­ern­ment spokesper­son told Reuters on Wednes­day.
BioN­Tech's mR­NA vac­cines have been sent to Chi­na to meet the goal of vac­ci­nat­ing 20,000 Ger­man ex­pa­tri­ates there, a spokesper­son for the Ger­man em­bassy in Wash­ing­ton con­firmed to End­points News. There will be ad­di­tion­al ship­ments, the spokesper­son said, with­out pro­vid­ing de­tails on when or how many dos­es would be de­liv­ered. The shots will be pro­vid­ed free to Ger­mans over 12 years old and will be shipped to Ger­man em­bassies and com­pa­nies across the coun­try.
About 11,500 dos­es ar­rived re­cent­ly for Ger­man ex­pa­tri­ates in Bei­jing, Shang­hai, Guangzhou, Shenyang and Cheng­du, BioN­Tech said Thurs­day.
The news comes over a month af­ter Ger­man Chan­cel­lor Olaf Scholz an­nounced in Bei­jing that an agree­ment had been made be­tween the two coun­tries to al­low the vac­cine's use in Chi­na for ex­pats. Scholz said at the time that he hoped the Chi­nese gov­ern­ment would al­low its own cit­i­zens to use the vac­cine, ac­cord­ing to Reuters.
Ear­li­er in De­cem­ber, the Ger­man gov­ern­ment au­tho­rized Chi­nese cit­i­zens liv­ing in Ger­many to have ac­cess to Chi­na's Sino­vac shot, one of the first vac­cines au­tho­rized for emer­gency use by the Chi­nese gov­ern­ment in 2020. A 2021 study in Chi­na found that two dos­es and a boost­er of Sino­vac's shot didn't pro­duce ad­e­quate lev­els of pro­tec­tive an­ti­bod­ies against the omi­cron vari­ant.
Chi­nese cit­i­zens pre­vi­ous­ly on­ly had ac­cess to vac­cines de­vel­oped in their home coun­try, and none of the vac­cines ap­proved for wide do­mes­tic use in Chi­na are mR­NA-based, ac­cord­ing to a re­port from BNN Bloomberg.
In Oc­to­ber, Mod­er­na backed out of on­go­ing ne­go­ti­a­tions to send its mR­NA vac­cines be­cause Chi­na asked for all of the in­tel­lec­tu­al prop­er­ty rights. Hand­ing over de­tailed IP is one of on­ly two ways that Chi­na cur­rent­ly al­lows for­eign vac­cines. The oth­er op­tion is to build a man­u­fac­tur­ing com­pa­ny in the coun­try with a Chi­nese part­ner.
There have been some ex­cep­tions in the coun­try's spe­cial ad­min­is­tra­tive re­gions.
BioN­Tech part­nered with Shang­hai Fo­s­un Phar­ma­ceu­ti­cal and an­nounced in No­vem­ber that the Health Bu­reau of the Hong Kong Spe­cial Ad­min­is­tra­tive Re­gion is­sued an Emer­gency Use Au­tho­riza­tion for a boost­er dose of BioN­Tech's Omi­cron BA.4/BA.5-adapt­ed bi­va­lent vac­cine.
And Macau al­so grant­ed the boost­er a Spe­cial Im­port Au­tho­riza­tion.
Ed­i­tor's note: Up­dat­ed with a state­ment from BioN­Tech.