BioReg­num: The mob is back. And what's to stop them from go­ing af­ter the en­tire bio­phar­ma in­dus­try?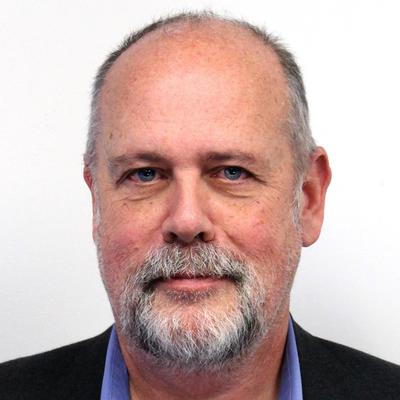 John Car­roll, Ed­i­tor
My­lan to­day is at the cen­ter of the lat­est on­line mael­strom to erupt over drug pric­ing and ac­cess to ther­a­pies. And while it hun­kers down to see if it can wait out the storm that has erupt­ed over the EpiPen, the one man who can do it the most dam­age is rid­ing to its res­cue.
En­ter Mar­tin Shkre­li, for­mer biotech CEO and the most wide­ly hat­ed in­di­vid­ual in bio­phar­ma his­to­ry. Shkre­li spe­cial­ized in taunt­ing the dig­i­tal lynch mob that formed af­ter he raised the price of an an­cient drug called dara­prim by more than 5000% af­ter snatch­ing it up for a song. And he kept the crowd stirred by reneg­ing on a promise to roll back the price.
The Shkre­li de­fense — re­lax, in­sur­ance can pay for most of it — won't fly. But that didn't stop him from rolling it back out any­way.
"My­lan's a good guy," Shkre­li told CBS. "They have one prod­uct where they're fi­nal­ly start­ing to make a lit­tle bit of mon­ey and every­one's go­ing crazy over it….That's up to in­sur­ance to pay for them," he replied to a ques­tion. "It's $300 a pen. $300. My iPhone is $700…. It's $300 and 90% of Amer­i­cans are in­sured."
This is some­thing like hav­ing a se­r­i­al killer ap­pear as a char­ac­ter wit­ness at your mur­der tri­al.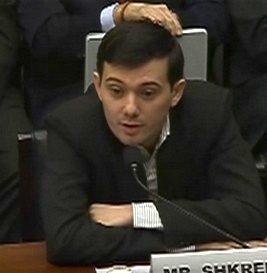 Mar­tin Shkre­li at the De­vel­op­ments in the Pre­scrip­tion Drug Mar­ket: Over­sight hear­ing, 2016
My­lan got in­to this po­si­tion by fol­low­ing the same strat­e­gy as Shkre­li, buy­ing an old prod­uct and jack­ing up the price, but fol­lowed a less risky ap­proach by tak­ing some time to do it. It blew up in­to a scan­dal in any case. And now the com­pa­ny is tak­ing the place of Valeant, which fol­lowed the same ap­proach and got shred­ded by the fall­out.
My­lan, Valeant and the rest of Big Phar­ma rou­tine­ly en­gaged in price goug­ing for the sim­ple rea­son that they can. No law ex­ists that pre­vents it. But hop­ing that the mob won't sud­den­ly ap­pear at its door — along with Shkre­li — isn't a vi­able strat­e­gy any more.
Bio­phar­ma needs to swear off this ad­dic­tion to price goug­ing and en­gage in some roll­backs, start­ing with My­lan. Com­pa­nies can pub­licly state that they're op­posed to it and will stop the prac­tice, be­cause it is un­eth­i­cal. And if they don't take the pledge, they can bear the con­se­quences. Oth­er­wise, every­one can face off against the grow­ing clam­or for drug pric­ing re­form in Con­gress.
This is an in­dus­try cri­sis. And the in­dus­try needs to re­spond. This whole pric­ing struc­ture for drugs is un­sus­tain­able in the US. It's nice to ex­per­i­ment with new ap­proach­es like pay­ing for the right out­comes, but change has to hap­pen now. The al­ter­na­tive is to face con­trols on pric­ing for new and im­por­tant drugs, where com­pa­nies have a very good ar­gu­ment for charg­ing some very high rates.
Some­thing's got to give.