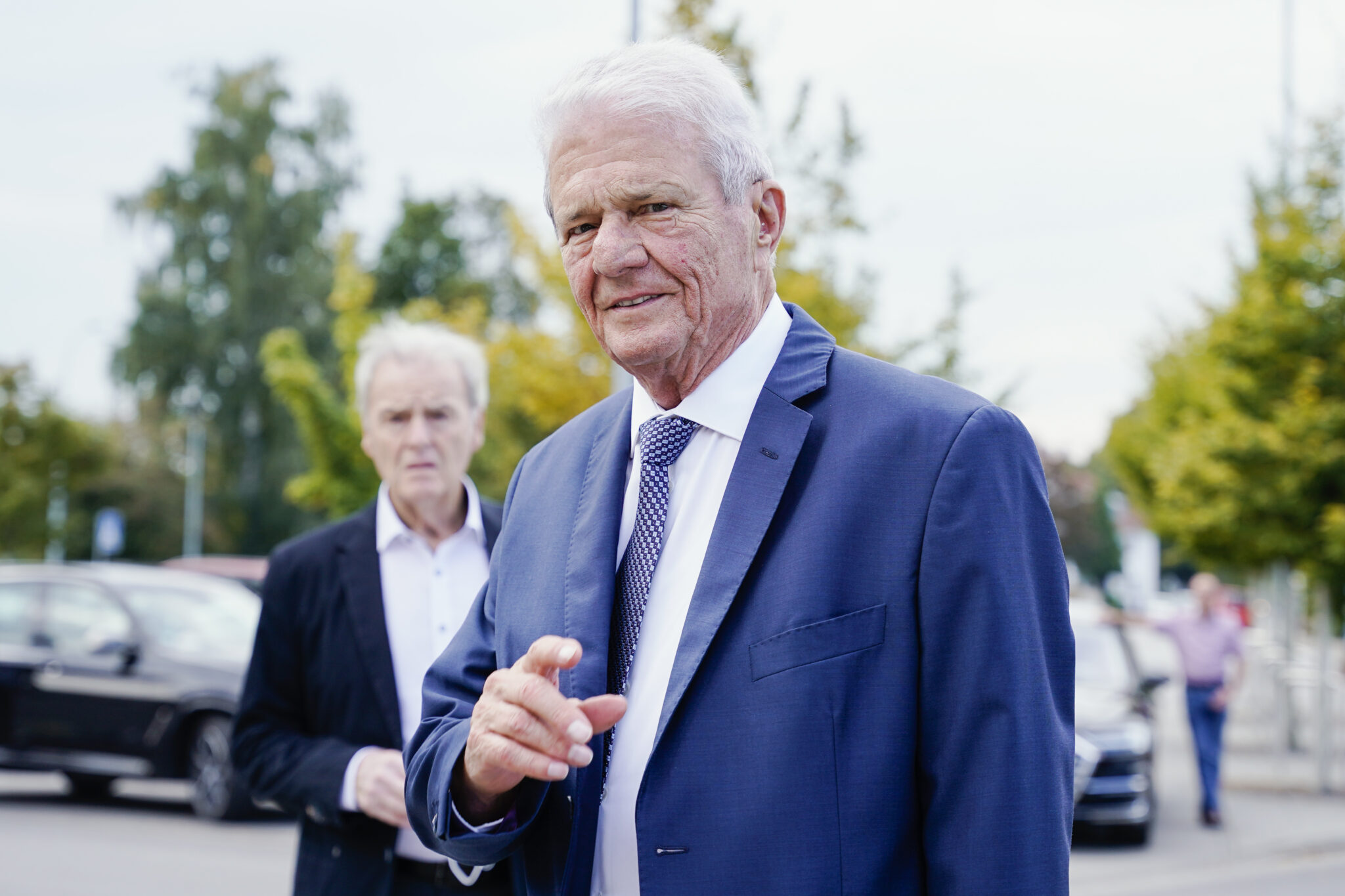 Dietmar Hopp (Photo by: Uwe Anspach/picture-alliance/dpa/AP Images)
Biotech bil­lion­aire Di­et­mar Hopp digs deep­er to back one of the drug de­vel­op­ers in his port­fo­lio
Biotech bil­lion­aire Di­et­mar Hopp is open­ing up the cash vault to help out one of his biotech star­tups.
Op­er­at­ing through dievi­ni Hopp BioTech hold­ing, Hopp has sunk a lit­tle more than $40 mil­lion in­to Hei­del­berg Phar­ma. The mon­ey can be put to use on the Phase I/II clin­i­cal pro­gram for their lead drug: HDP-101, a BC­MA AT­AC for mul­ti­ple myelo­ma. HDP-102, a CD37 AT­AC for non-Hodgkin's lym­phoma, and HDP-103, a PS­MA AT­AC for metasta­t­ic cas­tra­tion-re­sis­tant prostate can­cer, are in pre­clin­i­cal test­ing.
Hopp has been an avid biotech in­vestor in the years since he ex­it­ed SAP, a soft­ware out­fit which he co-found­ed with a group of ex-IB­Mers and led for 10 years as CEO. Cure­Vac, one of the mR­NA play­ers which al­lied with GSK but re­mains well be­hind the lead­ers in de­vel­op­ing a new vac­cine for Covid, is one of his biggest plays. Hopp is al­so a key backer for Im­mat­ics, which is look­ing to break new ground in cell ther­a­pies for can­cer.
Hei­del­berg reg­is­ters on the small side of the biotech scale, es­pe­cial­ly af­ter watch­ing the stock $HPHA slide slight­ly more than 50% on the Frank­furt ex­change over the past year as the drug de­vel­op­ment field lost its al­lure for gen­er­al­ist in­vestors. In this case, hav­ing a bil­lion­aire backer can come in very handy.
Hei­del­berg it­self was formed a lit­tle more than 5 years ago us­ing BC­MA an­ti­body tech — dubbed AT­ACs — out of the Max Del­brück Cen­ter for Mol­e­c­u­lar Med­i­cine. Their lead drug us­es a BC­MA an­ti­body, a link­er and the tox­in aman­itin.