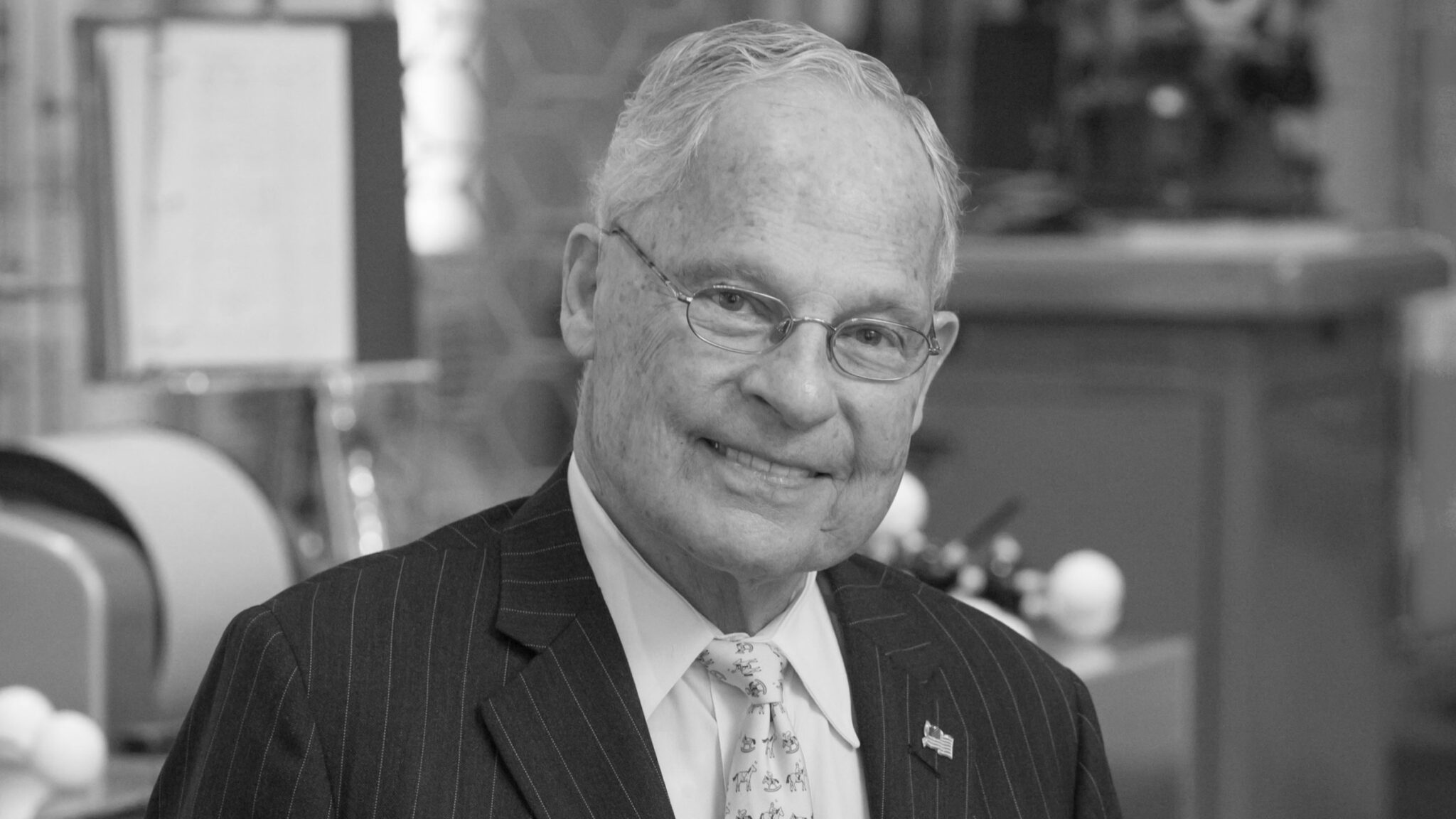 Biotech's 'found­ing fa­ther' and in­flu­en­tial deal bro­ker Fred Frank dies at 89
Fred­er­ick "Fred" Frank, leg­endary in­vest­ment banker and biotech gi­ant who re­shaped the struc­ture of the bio­phar­ma in­dus­try by bro­ker­ing such in­flu­en­tial deals as Roche's ini­tial pur­chase of Genen­tech stock in 1990, passed away over the week­end.
PureTech CEO Daphne Zo­har first shared the news of Frank's death on Twit­ter. He was 89.
Over close to six decades steeped in phar­ma­ceu­ti­cals and life sci­ences, Frank had as­sem­bled an un­ri­valed Rolodex and in­dus­try lore — and is him­self the sub­ject of many fond sto­ries. A tough ne­go­tia­tor with a warm per­son­al­i­ty and a play­ful side, he got to know lead­ers of the top drug­mak­ers as he played a cru­cial, if of­ten hid­den, role in the M&A.
Most re­cent­ly, he was the chair­man of EVO­LU­TION Life Sci­ence Part­ners — the bou­tique in­vest­ment bank firm he co-found­ed with his wife and man­ag­ing di­rec­tor, Mary Tan­ner.
Zo­har de­scribed Frank as a "found­ing fa­ther" of biotech; Re­gen­eron's Len Schleifer called him "a great hero" in a Bio­Cen­tu­ry trib­ute. John Maraganore, CEO of Al­ny­lam, wrote: "He will rest in the pan­theon of biotech's great­est."
Daphne and all, how sad it is to loose a gi­ant and a gen­tle­man like Fred. He was so in­stru­men­tal for our suc­cess at Agen­sys back then (1996-2007) and stay­ing as a friend and an ad­vi­sor since. My true con­do­lences to Mary Tan­ner. Arie Bellde­grun

— Dr. Arie Bellde­grun (@Arie_Bellde­grun) Sep­tem­ber 11, 2021
Born in 1932 in Salt Lake City to a fam­i­ly who runs a men's cloth­ing busi­ness, Frank grew up in Port­land, OR but at­tend­ed high school in Con­necti­cut af­ter read­ing an ar­ti­cle about East Coast prep schools. He stayed to study phi­los­o­phy at Yale be­fore spend­ing two years with the US Army in Eu­rope. Up­on his re­turn, he opt­ed for an MBA at Stan­ford — from where he joined the re­search team at Smith, Bar­ney and Com­pa­ny.
Frank, ini­tial­ly as­signed to the phar­ma­ceu­ti­cals and chem­i­cal in­dus­tries, suc­cess­ful­ly lob­bied for split­ting up the two fields and be­came Wall Street's first an­a­lyst ded­i­cat­ed to the busi­ness of mak­ing drugs. But his re­search days on­ly last­ed a decade. In 1968 he joined Lehman Broth­ers as a part­ner, even­tu­al­ly ris­ing to vice chair­man un­til its 2008 col­lapse amid the fi­nan­cial cri­sis.
It was dur­ing that 50-year stretch that Frank made his name as a match­mak­er for phar­ma and biotech — which, be­fore his time, was rather un­usu­al. Found­ing and lead­ing a group of bankers who ad­vised biotechs on M&A, stock of­fer­ings and oth­er ar­eas of cor­po­rate fi­nance, he came up with cre­ative deal struc­tures and led ex­ec­u­tives' hands in draw­ing con­tours that still de­fine the in­dus­try to­day.
Whether it was the merg­er that formed Bris­tol My­ers Squibb or Gilead's takeover of CV Ther­a­peu­tics, Frank was of­ten spot­ted on ei­ther side of the deal ta­ble.
While ad­vis­ing Genen­tech, he saw Roche as an "ide­al part­ner" for the new­ly pub­lic biotech's re­com­bi­nant DNA tech­nol­o­gy. He reached out to Roche and set up meet­ings be­tween the two com­pa­nies.
"The key thing here was to come up with the fi­nan­cial ar­chi­tec­ture," he told the New York Times in 1990, af­ter Roche shelled out $2.1 bil­lion to buy 60% of Genen­tech's shares. "We came up with a new se­cu­ri­ty called the re­deemable com­mon share. Em­bed­ded in this com­mon stock is a call op­tion that can be ex­er­cised by Roche."
When Bar­clays bought out Lehman Broth­ers, Frank left to join a for­mer col­league, Pe­ter J. Solomon, at PJ Solomon. Tan­ner, who had tak­en a ca­reer break to have their son and re­turned to Bear Stearns, al­so made the jump.
"The Phar­ma gi­ants are good at de­vel­op­ment, good at mar­ket­ing and good at man­u­fac­tur­ing but they're not re­al­ly good at re­search," he told For­tune in 2009 about the cou­ple's de­ci­sion to re­unite. "With the lit­tle guys it's just the op­po­site. We think we can be a great fa­cil­i­ta­tor in the strat­e­gy of these var­i­ous two par­ties."
The duo moved again — to­geth­er — in 2013 for a brief stint at Bur­rill & Com­pa­ny, then start­ed their own prac­tice to "as­sist com­pa­nies through­out their life cy­cle, in­clud­ing cap­i­tal rais­ing, li­cens­ing/part­ner­ing, and M&A."
The Biotech In­dus­try has lost a pi­o­neer­ing gi­ant. I feel priv­i­leged to have met him at sev­er­al PureTech meet­ings. Thank you @daph­ne­zo­har for giv­ing me this rare n un­for­get­table op­por­tu­ni­ty https://t.co/u5G2wM4GIZ

— Ki­ran Mazum­dar-Shaw (@ki­ran­shaw) Sep­tem­ber 12, 2021
Sad news. Fred was the orig­i­nal phar­ma an­a­lyst on Wall Street and lat­er one of the first in­vest­ment bankers in our field. He was al­so a won­der­ful man who treat­ed us younglings just as nice­ly as the big­wigs. I will miss him. https://t.co/uWvIb2GvHb

— Bernat Olle (@berna­tolle) Sep­tem­ber 11, 2021
Fea­ture pho­to: Fred Frank (Con­rad Erb, Sci­ence His­to­ry In­sti­tute via Wiki­me­dia Com­mons)