Biotech M&A? No­var­tis chief Jimenez says he's stick­ing to the un­der-$1B aisle for now
No­var­tis nev­er did say just what kind of deal it put to­geth­er in buy­ing Ziar­co late last year. But Bloomberg had al­ready re­port­ed that the com­pa­ny was scout­ing for a deal, with cash and con­sid­er­able mile­stones prob­a­bly tot­ting up to around the $1 bil­lion mark.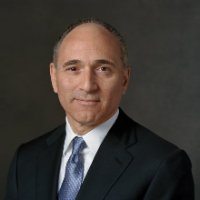 Joe Jimenez
In Big Phar­ma land, that's the kind of mod­est biotech ac­qui­si­tion deal you can com­plete with­out sweat­ing the de­tails about cash in. And right now, No­var­tis ex­ecs are us­ing it as a mark­er for the kind of buy­outs that make sense right now, stay­ing fo­cused on small 1 or 2 drug deals.
In yes­ter­day's Q2 run­down for an­a­lysts, No­var­tis CEO Joe Jimenez made it crys­tal clear that the mar­ket for mid-sized bolt-ons looks aw­ful from a buy­ers' per­spec­tive. It's a fa­mil­iar mantra dur­ing a year in which sig­nif­i­cant M&A deals have large­ly failed to ma­te­ri­al­ize — with Acte­lion as the ex­cep­tion prov­ing the rule — and it speaks di­rect­ly to what like­ly lies ahead in H2.
From the call, here is what Jimenez had to say:
In terms of M&A, we are still very fo­cused on our strat­e­gy of bolt-on ac­qui­si­tions any­where from $2 bil­lion to $5 bil­lion would be our sweet spot. I have said pre­vi­ous­ly that val­u­a­tions are such that it's very dif­fi­cult to find ac­qui­si­tions that are in that range that would add val­ue for No­var­tis share­hold­ers. So what's hap­pened is we have moved up­stream in terms of ear­li­er stage as­sets. So you saw us buy Ziar­co is one ex­am­ple for atopic der­mati­tis and a few oth­ers over the last six months. So we are still fo­cused on the bolt-on strat­e­gy that will strength­en ei­ther on­col­o­gy or the phar­ma­ceu­ti­cal busi­ness or dif­fer­en­ti­at­ed gener­ics busi­ness. And that's where we are go­ing to in­vest. But we are not go­ing to in­vest in a place where we can't see a clear path to adding a tremen­dous amount of val­ue from No­var­tis share­hold­ers. And if you look at the ex­ist­ing what you would de­scribe as bolt-ons or even big­ger than a bolt-on at the ten­der to $15 bil­lion range, we just don't see it yet from a val­u­a­tion stand­point.
That's the Swiss view, shared by crosstown Basel ri­val Roche. And you'll find oth­er Big 10 phar­mas play­ing the same sort of mil­lion-dol­lar ante game.
Sanofi, which needs a trans­for­ma­tion­al deal more than any of its ri­vals, helped un­der­score the low-cost strat­e­gy just days ago with its $750 mil­lion deal to add Pro­tein Sci­ences' Flublock for its vac­cines group.
Ask any of them, and you're like­ly to hear that biotech val­u­a­tions just don't make sense. Any­thing that looks ripe from a pipeline per­spec­tive is like­ly go­ing to fetch an in­flat­ed price. Just ask Pfiz­er, which paid $14 bil­lion for Medi­va­tion and is still try­ing to ex­plain it to an­a­lysts.
On an­oth­er note, No­var­tis ex­ecs al­so used the Q2 re­view to dis­cuss pric­ing strate­gies for CTL019, the pi­o­neer­ing CAR-T that ap­pears head­ed to an his­toric FDA ap­proval. These per­son­al­ized meds are made from pa­tients' cells and won't come cheap. One an­a­lyst asked if the phar­ma gi­ant was look­ing at a pay-for-per­for­mance ap­proach. No­var­tis On­col­o­gy chief Bruno St­rig­i­ni replied:
So we are look­ing at a num­ber of op­tions, in­clud­ing health eco­nom­ic mod­els and al­so out­comes mod­els that con­sid­er the sig­nif­i­cant val­ue CTL019 brings to pa­tients, its sci­en­tif­ic in­no­va­tion and the high cost of man­u­fac­tur­ing. We will dis­close the price at the time of launch of the prod­uct. In terms of Ac­cess, our team has start­ed to pro­vide ap­pro­pri­ate in­for­ma­tion to pay­er de­scrib­ing the pa­tient pop­u­la­tion un­met needs, lim­it­ed treat­ment op­tions for el­i­gi­ble pa­tients and man­u­fac­tur­ing process.