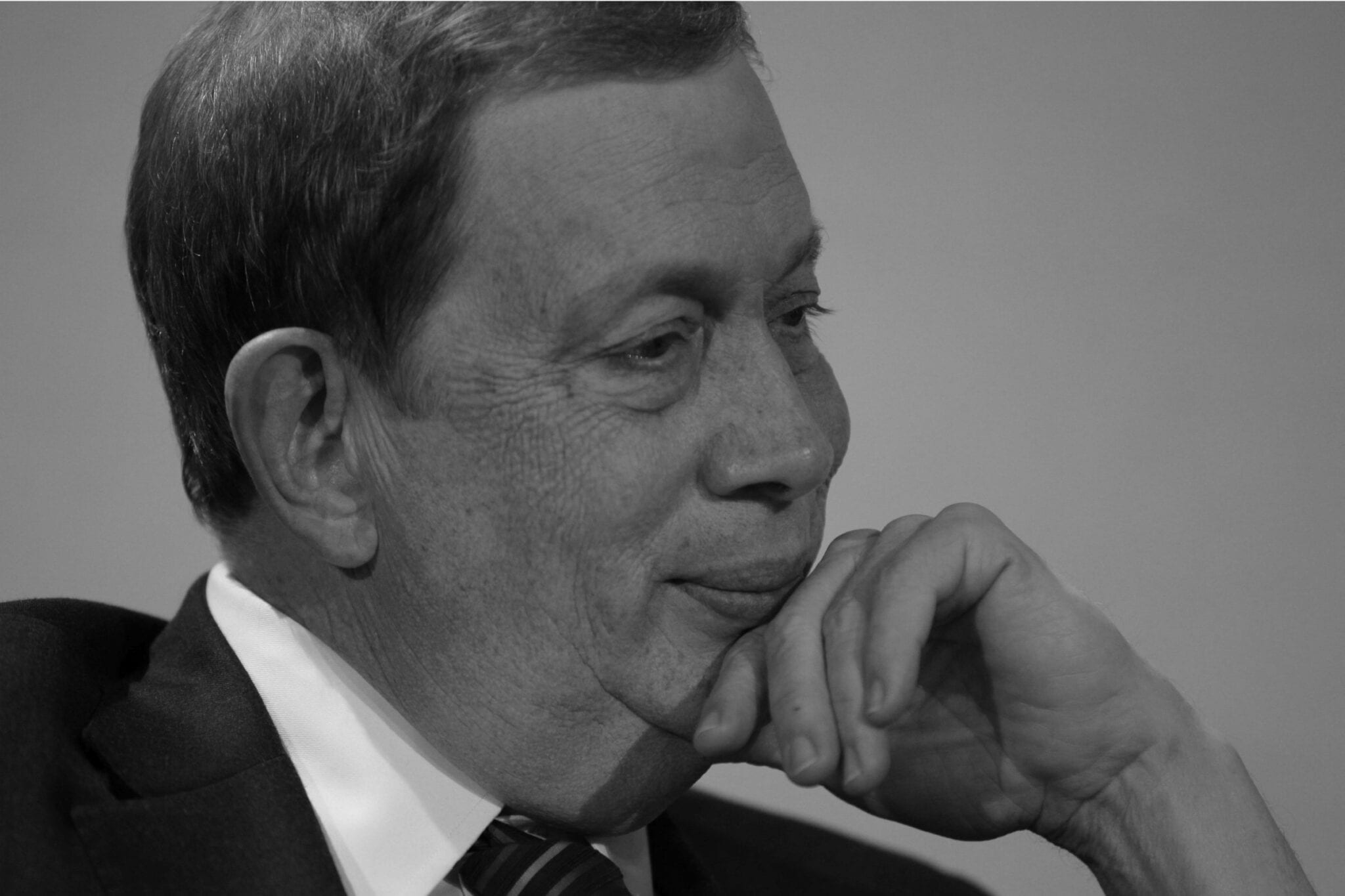 John Martin in 2012 (Paul Sakuma/AP Images)
UP­DAT­ED: Biotech pi­o­neer and start­up in­vestor John Mar­tin, who built Gilead in­to a pow­er­house play­er, has died
John C. Mar­tin, who led Gilead to great­ness in de­vel­op­ing a huge­ly prof­itable HIV drug fran­chise, has died.
His death at the age of 69 was flagged by the com­pa­ny he built, though a spokesper­son for Gilead said the com­pa­ny didn't know the cause of death.
"John's lega­cy will be felt for gen­er­a­tions to come, liv­ing on through the sci­en­tif­ic progress made un­der his lead­er­ship and the pro­grams he cham­pi­oned that ex­pand­ed ac­cess to med­ica­tions for peo­ple around the world," said Daniel O'Day, who took over as CEO af­ter Mar­tin and his close col­league John Mil­li­gan left Gilead a cou­ple of years ago. "On be­half of all of us at Gilead, I ex­tend our deep­est con­do­lences to John's fam­i­ly."
Mar­tin start­ed at Gilead as a VP of R&D back in 1990, mov­ing up to CEO on­ly 6 years lat­er as he helmed the com­pa­ny for a 20-year stretch be­fore hand­ing the reins to Mil­li­gan and stick­ing with the chair­man's post un­til 2019. Dur­ing that time the com­pa­ny built a rep as a fear­some com­peti­tor in HIV, field­ing drug cock­tails that kept the dead­ly AIDS at bay for mil­lions — while al­so be­ing tar­get­ed by crit­ics for be­ing tone deaf on pric­ing con­tro­ver­sies.
It was Gilead that would be the first to win the race to de­vel­op a large­ly pain­less com­bo cure for he­pati­tis C, and it was Gilead that rocked the in­dus­try with an $84,000 price tag that threat­ened a wide swathe of pay­ers, cre­at­ing a con­tro­ver­sy that set the stage for a years-long pub­lic bat­tle over pric­ing that con­tin­ues to sim­mer in Wash­ing­ton, DC.
In the in­dus­try, how­ev­er, Mar­tin was wide­ly loved. And he con­tin­ued to play an ac­tive role as a biotech in­vestor and en­thu­si­ast back­ing a num­ber of fledg­ling star­tups, in­clud­ing the Kro­nos start­up led by ex-Gilead R&D chief Nor­bert Bischof­berg­er, where he joined the board and the in­vestor syn­di­cate. Kite founder and long­time biotech en­tre­pre­neur Arie Bellde­grun, who worked with Mar­tin on Kro­nos, sent this to End­points News:
John was a bril­liant life sci­ence leader and trust­ed ad­vi­sor to many, my­self in­clud­ed. Our bond was formed through a shared pas­sion for sci­ence, but it grew even deep­er as our fam­i­lies grew to­geth­er in friend­ship. The hole that now ex­ists by his ab­sence, not just in our fam­i­ly, but by all of us in the in­dus­try, is im­mea­sur­able. We will seek to fill it with grat­i­tude for his re­mark­able life and work to hon­or him in all we do. On be­half of my wife Re­bec­ka, my­self, our en­tire Bellde­grun/Funt fam­i­ly and our ex­tend­ed fam­i­ly of col­leagues across com­pa­nies, we ex­tend our deep­est sym­pa­thies to John's fam­i­ly and every­one who was for­tu­nate enough to know him. He will be great­ly missed.
Bischof­berg­er of­fered this trib­ute:
On be­half of the em­ploy­ees and Board of Di­rec­tors at Kro­nos Bio, I am deeply sad­dened by John's pass­ing. An ex­cep­tion­al sci­en­tist and busi­ness leader, John has made im­mea­sur­able con­tri­bu­tions to the life sci­ences com­mu­ni­ty, our com­pa­ny and nu­mer­ous oth­er or­ga­ni­za­tions. Most im­por­tant­ly, he has helped mil­lions of peo­ple around the world through the med­i­cines we de­vel­oped through­out our near­ly three decades as col­leagues. He leaves a last­ing lega­cy that will ben­e­fit pa­tients around the world for years to come. John was one of my dear­est friends and a great men­tor, and I will miss him ter­ri­bly. We ex­tend our deep­est sym­pa­thies to John's fam­i­ly and every­one who was for­tu­nate to have known him.
Oth­ers took to Twit­ter to say good­bye.
SO sad about pass­ing of John Mar­tin. As @Gilead­Sciences CEO he changed lives of peo­ple with HIV and HCV, and built a top 5 biotech. I was just get­ting to know him bet­ter. R.I.P. John.https://t.co/VF7v1jluhg

— John Maraganore (@JMaraganore) March 31, 2021
John was an amaz­ing leader, my most in­flu­en­tial men­tor and em­bod­ied a biotech suc­cess cul­ture that fu­eled Gilead's suc­cess. I'll al­ways re­mem­ber his fre­quent vis­its to my of­fice (2 doors down from him) at 6:30am to hear his in­sights. You'll be sore­ly missed, John! 🙏🥲 https://t.co/1gMZa5YtRX

— Chris Garabe­di­an (@cn­garabe­di­an) March 31, 2021