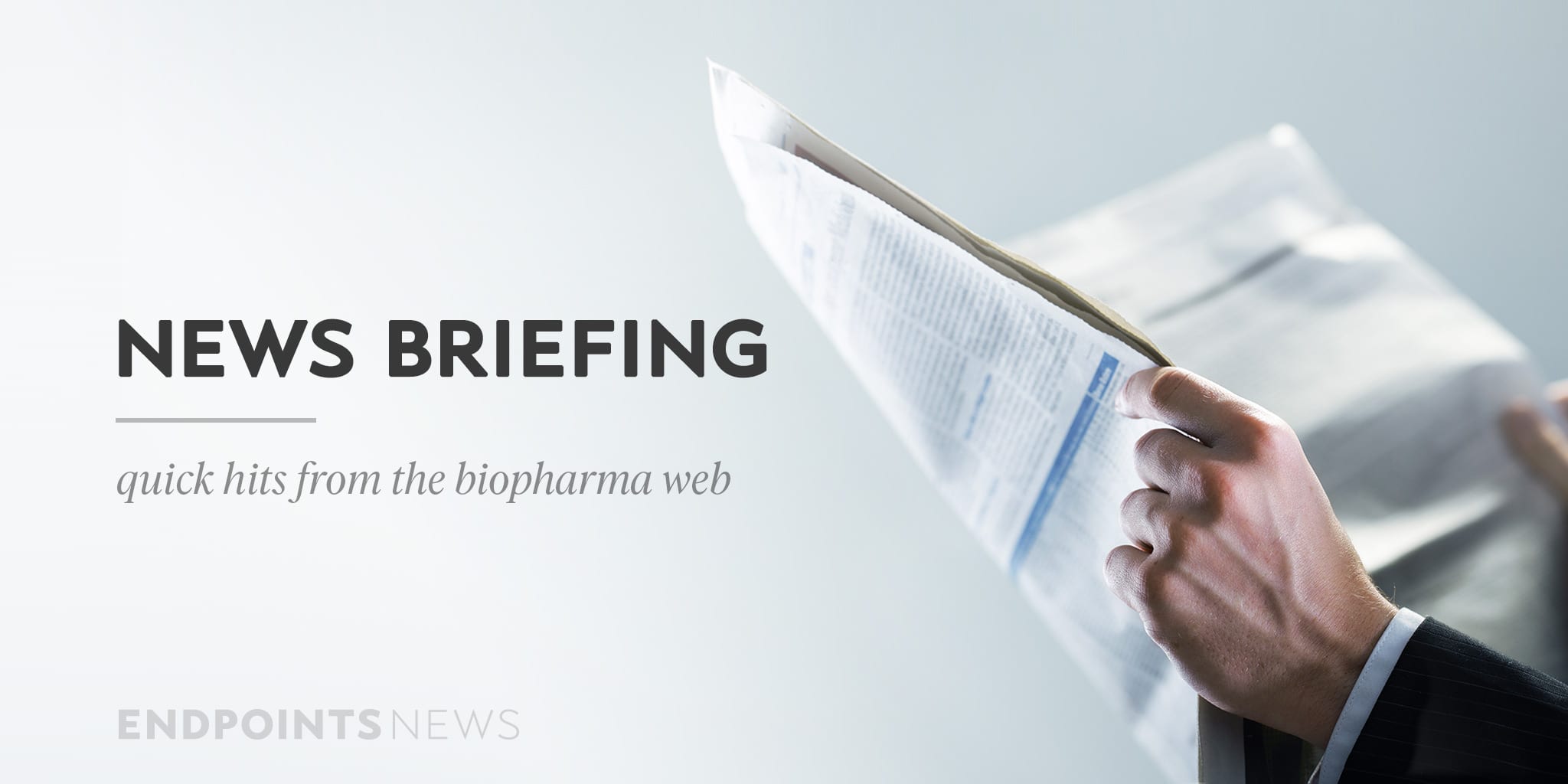 Biotech re­ceives award from DOD; Reg­u­la­tors ac­cept Ap­pili Ther­a­peu­tic­s' NDA
Eu­Men­tis Ther­a­peu­tics, a Boston-based biotech, has been hand­ed an award from the US De­part­ment of De­fense.
The $3 mil­lion award will be used by Eu­Men­tis to work on a small mol­e­cule for trau­mat­ic brain in­jury that aims to tar­get the N-methyl-D-as­par­tate re­cep­tor. Specif­i­cal­ly, the biotech will study three an­tag­o­nists to eval­u­ate TBI in an an­i­mal study this year. That study will be done in col­lab­o­ra­tion with a pro­fes­sor at the Uni­ver­si­ty of Penn­syl­va­nia.
Af­ter the pre­clin­i­cal study fin­ish­es, Eu­Men­tis will plan to ad­vance the can­di­date is se­lect­ed in­to a Phase I tri­al next year. So far, the com­pa­ny has net­ted over $11 mil­lion in fund­ing from the pri­vate sec­tor and gov­ern­ment.
"Cur­rent­ly there are no ap­proved ther­a­peu­tics for trau­mat­ic brain in­jury, which im­pact hun­dreds of thou­sands of Amer­i­cans an­nu­al­ly and leads to sig­nif­i­cant dis­abil­i­ty and death. The De­part­ment of De­fense rec­og­nizes the need for new ther­a­peu­tic ap­proach­es for this ur­gent pub­lic health con­cern, and we are thrilled to re­ceive their sup­port in this com­pet­i­tive area," said Eu­Men­tis CEO Mark Tep­per in a re­lease.
FDA ac­cepts the NDA For Pen­ny Stock's can­di­date
Cana­di­an biotech Ap­pili Ther­a­peu­tics will have a date US reg­u­la­tors lat­er this year.
On Wednes­day, the pen­ny stock an­nounced the FDA ac­cept­ed an NDA for a pro­gram called ATI-1501. The drug is a liq­uid oral form of the an­tibi­ot­ic metron­ida­zole, which had been li­censed to Sap­tal­is Phar­ma­ceu­ti­cals. The de­ci­sion date is Sept 23.
The an­tibi­ot­ic it­self is al­ready used to treat bac­te­r­i­al in­fec­tions, but the cur­rent form, ac­cord­ing to Ap­pili's re­lease, had a bit­ter taste and cur­rent dosage forms are hard for some pa­tients to swal­low. Ap­pili's for­mu­la­tion is de­signed to be more of a con­ve­nient op­tion for pa­tients need­ing the an­tibi­ot­ic.
"Ap­pili is work­ing with Sap­tal­is on sup­port­ing the re­view process and re­spond­ing to ques­tions posed by the FDA. Ap­proval of ATI-1501 will pro­vide a con­ve­nient treat­ment op­tion for those suf­fer­ing dev­as­tat­ing in­fec­tions that are un­able to take the cur­rent metron­ida­zole tablet treat­ment," said Ap­pili pres­i­dent and CEO Don Cil­la in a re­lease.
Ap­pili cur­rent­ly finds its share price $APLIF well in­to the pen­ny stock zone and trad­ing at 38 cents per share as of Wednes­day morn­ing.
BPG­Bio ac­quires all as­sets of a Boston-based biotech
Ar­riv­ing on­to the scene, BPG Bio has ac­quired most of the as­sets of an­oth­er biotech.
In an an­nounce­ment, BPG Bio stat­ed that it snapped up all the as­sets of BERG, a Boston-based com­pa­ny that was us­ing AI to map dis­ease and has added BERG's as­sets to its pipeline. BERG was the name­sake of Carl Berg, an in­vestor and ven­ture cap­i­tal­ist.
BPG­Bio said in its an­nounce­ment that it plans to ac­cel­er­ate the de­vel­op­ment of sev­er­al as­sets that be­longed to BERG but did not give any fi­nan­cial in­for­ma­tion for the ac­qui­si­tion.
Niv­en Narain, the for­mer CEO of BERG, has al­so been ap­point­ed the CEO and pres­i­dent of BPG­bio. The se­nior lead­er­ship from BERG has al­so been brought over to the new biotech as well.
"The in­com­ing com­mer­cial in­fra­struc­ture will fu­el a fo­cus on ad­vanc­ing our lead as­sets with key part­ners across in­dus­try, gov­ern­ment and acad­e­mia," Narain said in a re­lease sent to End­points News.
BPG has sev­er­al drugs in its pipeline that aim to treat Pan­cre­at­ic Can­cer, Glioblas­toma, and Epi­der­mol­y­sis Bul­losa, among oth­ers. The biotech al­so aims to ex­pand to the west coast and across the At­lantic to the UK.
Ed­i­tors Note: A cor­rec­tion has been made to the spelling of Niv­en Narain's name.