Biotech voic­es: Al­ler­gan CEO Saun­ders isn't slow­ing down on a brisk pace of biotech deal­mak­ing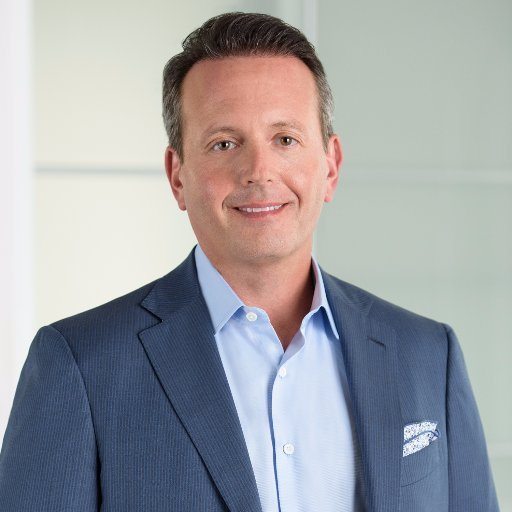 Brent Saun­ders, CEO Al­ler­gan
Last year, Al­ler­gan did 12 "step­ping-stone" deals, snap­ping up a whole slate of new de­vel­op­ment pro­grams, ex­pand­ing its pipeline and set­ting the pace as one of the busiest deal­mak­ers in biotech.
2017 shouldn't be much dif­fer­ent.
Dur­ing Wednes­day's Q&A with an­a­lysts, CEO Brent Saun­ders said that Al­ler­gan spent $5 bil­lion on trans­ac­tions last year – $3 bil­lion of that go­ing for Life­Cell – with a heavy em­pha­sis on ac­cre­tive pacts.
"I sus­pect you'll see that be the case in 2017," said Saun­ders. "Ob­vi­ous­ly, we are op­por­tunis­tic. If great sci­ence or some­thing pro­found came through, that could be sub­ject to change, but we are fo­cused on hav­ing more weight to­wards ac­cre­tive trans­ac­tions that are strate­gi­cal­ly sound and growth ori­ent­ed in 2017 while still con­tin­u­ing to in­vest in sci­ence and build­ing out our pipeline.
"With re­spect to in­te­gra­tions, it is a core com­pe­ten­cy of Al­ler­gan. Rob Stew­art leads the in­te­gra­tion group. We do have this down to a sci­ence. And con­sid­er­ing the types of in­te­gra­tions or pre-in­te­gra­tions we did last year, whether it be Pfiz­er or the Te­va di­vesti­ture, the things that we've been do­ing on the step­ping-stone on a rel­a­tive ba­sis seem sim­ple. Yet we do treat each one very se­ri­ous­ly. We've re­al­ly tried to in­te­grate the cul­tures and learn­ings from what made the small­er com­pa­ny suc­cess­ful, and we try to treat peo­ple as fair­ly and as ap­pro­pri­ate­ly as pos­si­ble. And I think our track record speaks for it­self.
"Our col­leagues are gen­er­al­ly ea­ger to join the com­pa­ny. A great ex­am­ple in R&D, for ex­am­ple, is To­bi­ra, where we went in­to NASH, an ad­ja­cen­cy. The To­bi­ra team, led by Lau­rent Fis­ch­er, stayed and is now our liv­er and NASH R&D group in­side of the R&D or­ga­ni­za­tion, stay­ing in their same of­fice in South San Fran­cis­co and con­tin­u­ing to think even big­ger about how to solve the dis­ease than they were as a stand­alone. So we do re­al­ly try to do these thought­ful­ly. Next ques­tion?"