Bit­ter board mem­bers at Arc­turus head to le­gal of­fice to vote on di­rec­tors
The show­down be­tween Arc­turus $ARCT and its for­mer CEO is cul­mi­nat­ing in what will like­ly be a rather un­com­fort­able meet­ing at the com­pa­ny's le­gal of­fice, where share­hold­ers will vote on who should sit on the board.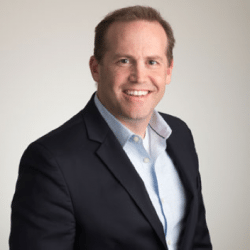 Joseph Payne
Joseph Payne, the for­mer chief ex­ec­u­tive who was fired from the RNA med­i­cines com­pa­ny for al­leged­ly putting his own self-in­ter­ests be­fore the com­pa­ny's, has been a bit of a thorn in the com­pa­ny's side over the past cou­ple weeks. He had his at­tor­ney draft a let­ter in re­sponse to his ouster, al­leg­ing the board had con­spired against him. In par­tic­u­lar, the let­ter said Payne had been pushed out by four com­pa­ny di­rec­tors, who he says en­gaged in an in­trigue that vi­o­lat­ed the rules es­tab­lished by the Is­raeli laws that gov­ern its op­er­a­tions.
The com­pa­ny's re­verse merg­er with Is­rael-based Al­co­bra, which took place last Sep­tem­ber, is be­ing blamed for the sud­den pow­er shift as the root of "the poor cor­po­rate gov­er­nance demon­strat­ed in re­cent months," Payne's let­ter not­ed.
Payne fol­lowed that let­ter with de­mands for the com­pa­ny to hold an ex­tra­or­di­nary gen­er­al meet­ing to vote on an ouster of his own de­sign.
That meet­ing is now set for May 7 at 10 am, tak­ing place at Coo­ley's le­gal of­fices in San Diego. The com­pa­ny's share­hold­ers will vote on six pro­pos­als: three laid out by Payne and three laid out by the cur­rent board.
The pro­pos­als cen­ter on the make­up of the board. Payne wants four com­pa­ny di­rec­tors (the ones he says con­spired against him) oust­ed: Stu­art Collinson, Craig Wil­lett, Daniel Gef­fken, and David Shapiro. He sug­gest­ed four new di­rec­tors take their place: Mag­da Mar­quet, Pe­ter Far­rell, An­drew Sas­sine, and James Bar­low.
Arc­turus, in re­turn, wants Payne boot­ed from his role as di­rec­tor of the board, with im­me­di­ate ef­fect. They're al­so call­ing for an au­dit of the com­pa­ny's fi­nan­cial state­ments for the year end­ed 2017.