Black­stone bags Clarus, stak­ing out a grow­ing PhI­II niche for it­self in a rapid­ly chang­ing bio­phar­ma in­dus­try
Black­stone likes life sci­ences. And now it's div­ing in deep.
The pri­vate eq­ui­ty gi­ant has com­plet­ed a deal to buy Clarus, a busy life sci­ences in­vestor with an ex­ten­sive his­to­ry of gam­bling on late-stage drug de­vel­op­ment.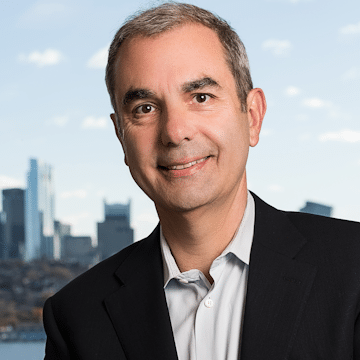 Nick Galakatos
With $2.6 bil­lion un­der man­age­ment, Clarus is a peanut on Black­stone's $440 bil­lion plate. But with $19 bil­lion in health­care deals com­plet­ed and a vast port­fo­lio of biotech fa­cil­i­ty space on its books, Black­stone has the re­sources to go much big­ger in a field that has been ex­plod­ing with new ac­tiv­i­ty over the last few years.
Clarus man­ag­ing di­rec­tor and co-founder Nick Galakatos will now be­come head of Black­stone Life Sci­ences, bring­ing his port­fo­lio of 50 life sci­ences com­pa­nies with him.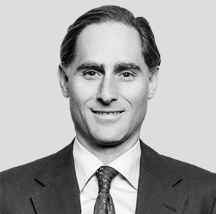 Joseph Barat­ta
Clarus has been a keen play­er in late-stage rounds, a high­ly com­pet­i­tive field where in­vestors like to scale down risk as much as pos­si­ble. That strat­e­gy was on dis­play just days ago, when Clarus spear­head­ed a $150 mil­lion raise for Galera so it could com­plete a piv­otal Phase III study on GC4419, which tar­gets the tox­ic ef­fect of ra­di­a­tion ther­a­py as su­per­ox­ide swift­ly builds up in pa­tients, af­flict­ing the sen­si­tive tis­sue in their mouths.
The big op­por­tu­ni­ty for Black­stone, though, is to do more of the spe­cial­ty Phase III deals that Clarus has been ink­ing with Big Phar­ma and Big Biotech, fund­ing Phase III stud­ies that can't fit in­to their bud­gets or the band­width of their R&D groups — tak­ing the risk and get­ting a pay­back through a mix of cash mile­stones and roy­al­ty streams.
These are deals you rarely hear about in de­tail.
"We think there's a sig­nif­i­cant un­met need on the part of Big Phar­ma… to de­vel­op more of their R&D pipeline," says Joe Barat­ta, head of pri­vate eq­ui­ty at Black­stone.
Clarus raised a $910 mil­lion fund for this niche last fall, and Black­stone has the as­sets nec­es­sary to go deep­er.
"For the most part the R&D bud­get of the ma­jor phar­ma com­pa­nies is con­strained," Galakatos told me last fall. "They have a very ex­cit­ing pipeline and frankly they can­not fund their ex­ist­ing bud­get."
In a call with re­porters to­day, Galakatos says they've done a string of a dozen deals like this rang­ing from $50 mil­lion to $300 mil­lion, not­ing that late-stage de­vel­op­ment costs have dou­bled in the past 10 years.
Their ar­rival comes as the in­dus­try is un­der­go­ing a trans­for­ma­tion. In­stead of be­ing picked off one by one by Big Phar­ma, more com­pa­nies — like Al­ny­lam or Agios — are pur­su­ing a fu­ture in which they re­main in­de­pen­dent com­pa­nies with com­mer­cial op­er­a­tions. As these com­pa­nies grow in­to mid-cap com­pa­nies, they'll need sig­nif­i­cant amounts of mon­ey to make the changeover, more like­ly to see an ad­van­tage in do­ing de­vel­op­ment deals the new Black­stone op­er­a­tion has in mind.
Black­stone ev­i­dent­ly plans to be ready to work for that busi­ness.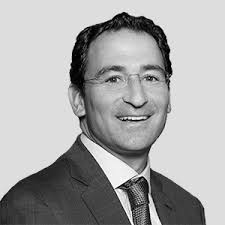 Jon Gray
"This is a unique mo­ment where rapid ad­vance­ments in sci­ence and tech­nol­o­gy are cre­at­ing un­prece­dent­ed in­no­va­tion and un­par­al­leled im­pact on hu­man health," not­ed Jon Gray, Black­stone's CEO. "Pri­vate cap­i­tal can play an im­por­tant role in ac­cel­er­at­ing the lengthy clin­i­cal de­vel­op­ment process to help bring vi­tal, but un­der­fund­ed, drugs to mar­ket. Build­ing on the foun­da­tion of the world-class Clarus team, Black­stone Life Sci­ences is unique­ly suit­ed to pro­vide much need­ed cap­i­tal and ex­per­tise to this sec­tor."