Blood­ied Cel­gene posts promis­ing ozan­i­mod PhI­II MS da­ta, but is it re­al­ly a $6 bil­lion drug?
Cel­gene pumped out its Phase III da­ta on its block­buster con­tender ozan­i­mod over the week­end, of­fer­ing some en­cour­ag­ing com­par­isons with Avonex in treat­ing pa­tients with re­laps­ing mul­ti­ple scle­ro­sis. But some of these num­bers will like­ly trig­ger some sec­ond guess­ing about the drug's peak sales abil­i­ty af­ter Cel­gene paid $7.2 bil­lion to get its hands on the drug.
In­ves­ti­ga­tors re­cruit­ed 1,346 pa­tients for the SUN­BEAM tri­al, post­ing sta­tis­ti­cal­ly sig­nif­i­cant scores for the an­nu­al­ized re­lapse rate. But in a pooled analy­sis of SUN­BEAM and RA­DI­ANCE Part B stud­ies, their drug did not hit the goal for the time to 3-month con­firmed dis­abil­i­ty pro­gres­sion.
An­a­lysts have been do­ing some cross-tri­al com­par­isons with No­var­tis' Gilenya, which is com­ing off patent pro­tec­tion at the end of 2019, and con­clud­ed that Cel­gene looks like it could leap out on­to the mar­ket with a sim­i­lar ef­fi­ca­cy pro­file but bet­ter safe­ty fea­tures. If so, Cel­gene could gain a sig­nif­i­cant edge in the ri­val­ry to come for this drug, which Cel­gene has said is worth $4 bil­lion to $6 bil­lion a year in peak sales.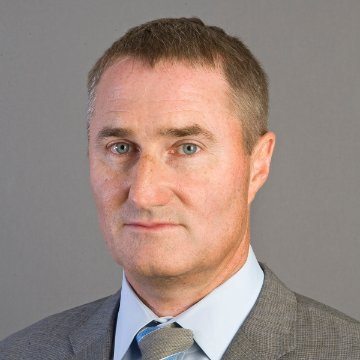 Ge­of­frey Porges
Sev­er­al an­a­lysts were will­ing to give Cel­gene — long a dar­ling of the biotech in­vestor crowd — a thumb's up for the da­ta, which the big biotech bad­ly needs af­ter its mis­steps over the last two weeks, cut­ting longterm fore­casts and trig­ger­ing an 18% drop in the share price $CELG. Just be­fore that, Cel­gene was forced to con­cede that its pro­gram for mon­gersen had im­plod­ed in Phase III.
"The posters and pre­sen­ta­tions sug­gest that ozan­i­mod in­deed has a dif­fer­en­ti­at­ed safe­ty and ef­fi­ca­cy pro­file to oth­er wide­ly used med­i­cines in the MS cat­e­go­ry," not­ed Leerink's Ge­of­frey Porges, who says an OK in MS along with in­flam­ma­to­ry bow­el dis­ease and more could cre­ate $2.9 bil­lion in sales by 2022. "This prod­uct, along with lus­pa­ter­cept, has be­come the stan­dard bear­er for Cel­gene's late stage pipeline, and in our view the da­ta at the meet­ing jus­ti­fy some re­cov­ery in sen­ti­ment about the com­pa­ny's port­fo­lio and out­look."
Sun­Trust's Yatin Sune­ja did some ba­sic math and came out up­beat about Cel­gene's mar­ket prospects.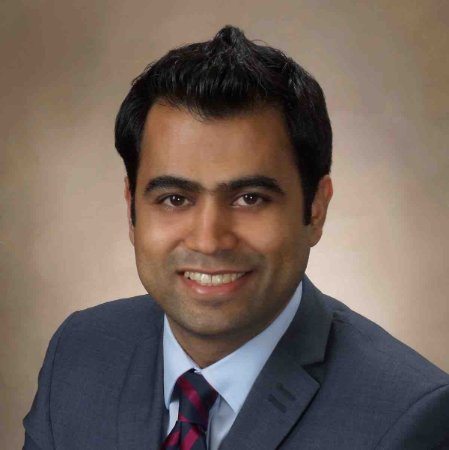 Yatin Sune­ja
Ef­fi­ca­cy high­lights (pri­mar­i­ly fo­cused on ozan­i­mod 1mg) in­clud­ed (1) 48% ARR re­duc­tion vs. Avonex (pri­ma­ry end­point; broad­ly in-line with Gilenya's 52% re­duc­tion in TRANS­FORMS, in our view), (2) T1 GdE le­sion re­duc­tion at month 12 of 63% vs. Avonex (which we be­lieve is bet­ter than Gilenya's 55% re­duc­tion in TRANS­FORMS) and (3) 33% re­duc­tion in whole brain vol­ume loss vs. Avonex (at least in-line with Gilenya's 32% re­duc­tion in TRANS­FORMS). While the tri­al was not pow­ered for 3-month con­firmed dis­abil­i­ty pro­gres­sion (an ex­plorato­ry end­point), there was a 31% re­duc­tion vs. Avonex.
Baird's Bri­an Sko­r­ney has been fol­low­ing the pro­gram, and I asked for his take on the re­sults. His re­sponse:
I think the ozan­i­mod da­ta had no sur­pris­es, which giv­en the last two weeks of Cel­gene sur­pris­es is a rel­a­tive­ly good thing. I think every­one ex­pect­ed an ef­fi­ca­cy pro­file that looks on par with Gilenya and a safe­ty pro­file that looks bet­ter than Gilenya and that is what we saw. It def­i­nite­ly ap­pears to have a bet­ter car­diac pro­file. We will see how the FDA la­bels around that but with­out ini­tial dose mon­i­tor­ing, it seems like a more com­pelling oral to start pa­tients on than Gilenya. Every­thing is a cross tri­al com­par­i­son but the per­spec­tive is that Avonex is re­al­ly safe and ozan­i­mod seemed to match it pret­ty nice­ly, so com­pared to Gilenya, it will be per­ceived as look­ing safe. Things that peo­ple are con­cerned about with Gilenya, like liv­er tox and in­fec­tion risk, all look bet­ter here. I don't think this is a par­a­digm shift­ing drug though, the way Ocre­vus ap­pears to be.