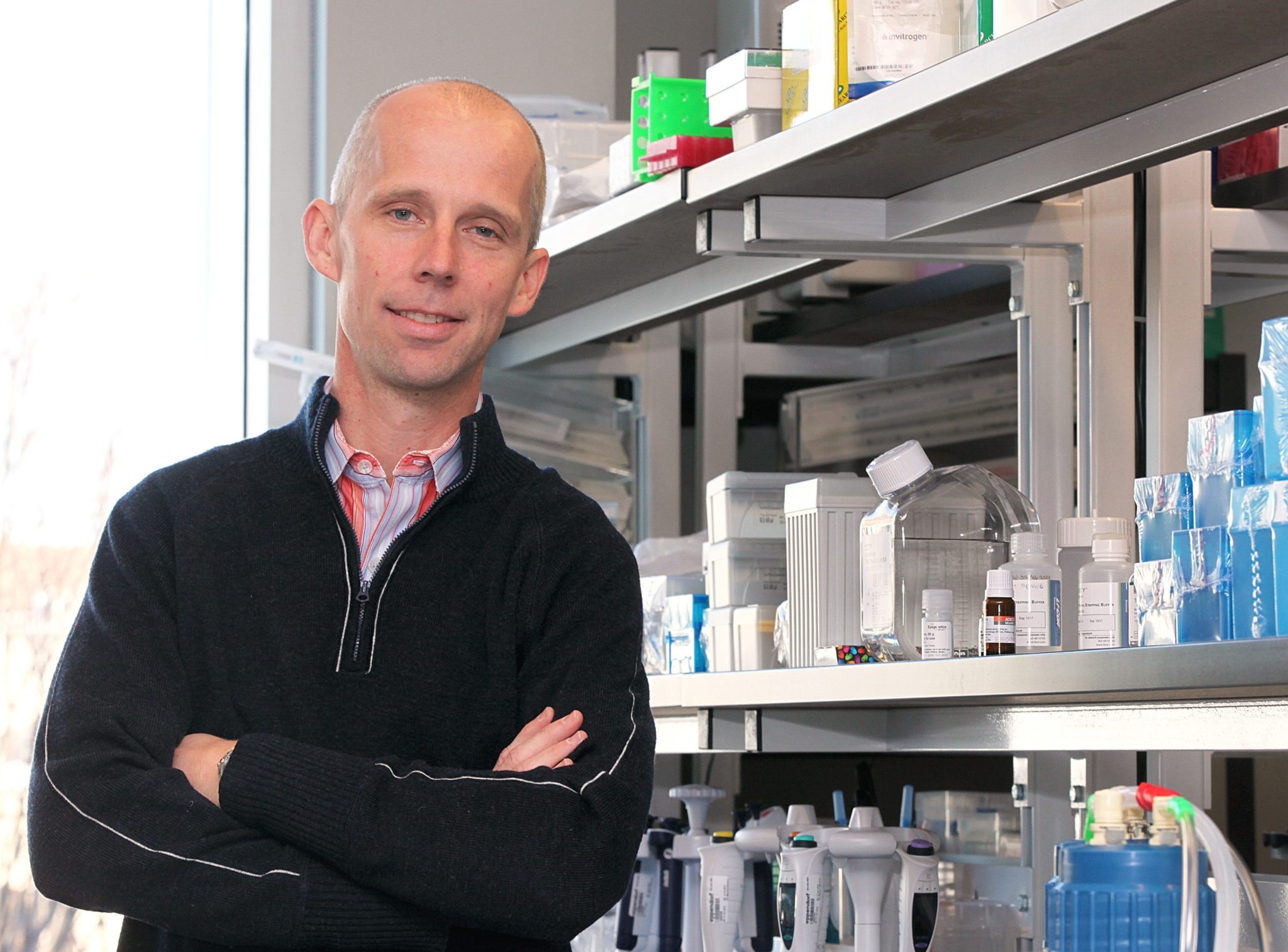 Blue­bird has a promis­ing new up­date on its BC­MA CAR-T for mul­ti­ple myelo­ma, but is it still the leader?
Nick Leschly / Boston Globe, End­points News
---
Blue­bird bio $BLUE un­veiled its lat­est up­date on its close­ly-watched BC­MA-tar­get­ing CAR-T for mul­ti­ple myelo­ma to­day of­fer­ing a slate of sol­id ev­i­dence that demon­strates the promise that at­tract­ed Cel­gene $CELG to their am­bi­tious col­lab­o­ra­tion on this drug. But with a ri­val Chi­nese group mak­ing a splash at AS­CO this year, the biotech may be see­ing its sta­tus as the fron­trun­ner in the field start to fade a bit.
In the first new da­ta to come out since late last year, blue­bird of­fered an up­date on 18 pa­tients in four dif­fer­ent dos­ing co­horts in search of in­sights on dura­bil­i­ty, dos­ing and safe­ty for bb2121.
With 18 pa­tients evalu­able for ef­fi­ca­cy, there were 15 in what blue­bird termed ac­tive dos­ing reg­i­mens above the min­i­mum for bb2121, and all of them achieved an ob­jec­tive re­sponse. Twelve achieved a very good par­tial re­sponse to com­plete re­sponse, as­so­ci­at­ed with longer sur­vival times. And of the 4 pa­tients evalu­able for min­i­mal resid­ual dis­ease sta­tus, all were MRD neg­a­tive with on­ly a few or no myelo­ma cells in cir­cu­la­tion.
That is all ex­cel­lent.
Up un­til now, blue­bird and Cel­gene were wide­ly viewed as the lead­ers in the BC­MA field. But Nan­jing Leg­end's da­ta out this morn­ing may well put that sta­tus in ques­tion.
I asked blue­bird CEO Nick Leschly about that over the week­end.
His re­sponse, with a smile: "We are com­plete­ly, con­struc­tive­ly para­noid no mat­ter what."
Short trans­la­tion: Blue­bird is hap­py where they are and con­fi­dent about mov­ing to next steps as their part­ner Cel­gene lays the foun­da­tion for a ground­break­ing reg­is­tra­tional study that may well get start­ed lat­er this year. But they all know it won't be easy or free of chal­lenges — now or in the fu­ture as ri­val ther­a­pies line up to chal­lenge them.
Da­ta from tri­als that don't in­volve head-to-head de­signs with­in the con­struct of the same study are no­to­ri­ous­ly dif­fi­cult to com­pare. In Leg­end's case, says Leschly, it seems ev­i­dent that the pa­tients weren't as sick and hadn't failed the same mul­ti­ple of drugs that blue­bird re­cruit­ed for.
That makes it "ap­ples and or­anges," he says, adding "that doesn't mean it isn't great da­ta."
All of it, notes Leschly, helps val­i­date the tar­get, while blue­bird is sat­is­fied that it has the right drug to take for­ward. Its next-gen drug, bb21217, will come up be­hind it as Cel­gene preps for the piv­otal BC­MA study to some. "It's all go, go, go" on bb2121, says Leschly, whose of­fi­cial ti­tle is chief blue­bird.
"All these pa­tients are do­ing in­cred­i­bly well," says the CEO about his lead ther­a­py, point­ing to par­tial re­spons­es in their study that re­flect­ed a near era­sure of can­cer. These drugs face a high bar on demon­strat­ing ef­fi­ca­cy, he adds, and bb2121 comes through with fly­ing col­ors.
Blue­bird came to AS­CO with a few things to prove. It need­ed to prove that its drug works in a broad­er num­ber of pa­tients. And it need­ed to prove that the safe­ty is­sues around cy­tokine re­lease syn­drome were man­age­able.
Blue­bird's CEO is com­ing out of AS­CO be­liev­ing that he's an­swered those chal­lenges.
I asked Leschly about the de­bate over the 4-1BB cos­tim­u­la­to­ry do­main its drug us­es, and the the­o­ry that it could be safer than the CD28 al­ter­na­tives on the mar­ket.
Leschly's re­mark: he's learned to "be care­ful of open­ing your mouth be­fore you know what you're talk­ing about."
The 4-1BB do­main does seem to help dura­bil­i­ty, he adds, but he's hes­i­tant to say that it ex­tends to safe­ty at this point. It's just too ear­ly.
Blue­bird's ex­ecs say they still have to de­cide ex­act­ly which dose to take in­to the next phase of their study (and I pressed them on it), as they add new pa­tients and pre­pare for the piv­otal study to come.
Cel­gene is clear that they want to start en­rolling for the piv­otal study this year, says Leschly. And with 50% of the US com­mer­cial rights re­sid­ing at blue­bird, he's ready for the next step.