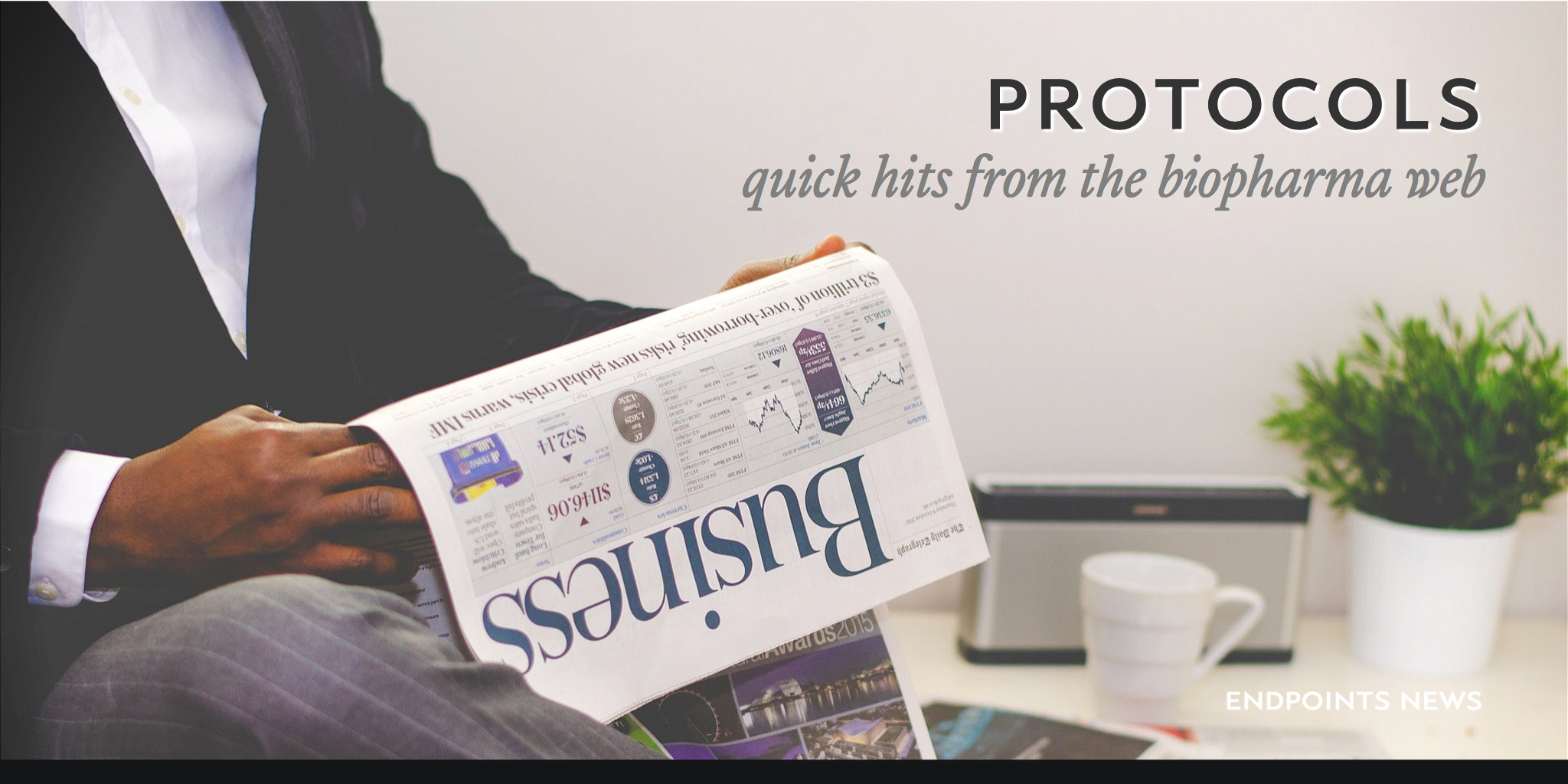 Blue­print Med­i­cines po­ten­tial­ly de­lays Ay­vak­it de­ci­sion; Con­trol beats treat­ment in mesothe­lioma tri­al
→ Blue­print Med­i­cines filed an amend­ment to its ap­pli­ca­tion to get the gas­troin­testi­nal stro­mal tu­mor (GIST) drug Ay­vak­it ap­proved in fourth-line GIST, the com­pa­ny dis­closed in the prospec­tus for a new $325 mil­lion pub­lic of­fer­ing. Blue­print got a big ac­cel­er­at­ed OK on the drug this month in a par­tic­u­lar mu­ta­tion, but be­cause the FDA de­cid­ed to split their re­view in two, they didn't hear on fourth-line GIST. They were sup­posed to hear be­fore Feb­ru­ary 14, but this amend­ment could push that date back by 3 months. Blue­print wrote that the amend­ment is de­signed to al­low the com­pa­ny to com­ply with the FDA's re­quest for da­ta from the Phase III VOY­AGER be­fore they give a judg­ment.
→ Tar­go­v­ax has re­leased ear­ly da­ta on their ex­per­i­men­tal drug for mesothe­lioma, and they're not great. The tri­al test­ed ON­COS-102 on 31 pa­tients, in­clud­ing one co­hort of first-line pa­tients and one co­hort of sec­ond-line pa­tients. The re­sponse rate was high­er in the con­trol groups for both first-line and sec­ond-line pa­tients, than in the two treat­ment groups. Tar­go­v­ax said those num­bers may have been skewed by the sam­ple size, and they saw promis­ing clin­i­cal ac­tiv­i­ty – a com­mon re­frain from drug com­pa­nies faced with a failed tri­al, but one that may have some mer­it here: There were on­ly 5 sec­ond-line pa­tients in the con­trol group and they had an eye-pop­ping 60% re­sponse rate from the stan­dard-of-care (as op­posed to 11% in the ON­COS-102 group). Tar­go­v­ax said they will now ex­plore com­bin­ing their ade­n­ovirus-based ther­a­py with a check­point ther­a­py.
→ Jazz Phar­ma­ceu­ti­cals has sub­mit­ted an NDA for their nar­colep­sy drug, JZP-258, and re­deemed a pri­or­i­ty re­view vouch­er for it. The drug is de­signed to treat day­time sleepi­ness and cat­a­plexy – sud­den mus­cle weak­ness, of­ten in re­sponse to a trig­ger – in pa­tients over the age of 7. The point of the drug is to bring the same ef­fi­ca­cy as Jazz's long-run­ning nar­colep­sy treat­ment Xyrem but with 1,000 to 1,500 mil­ligrams less sodi­um. Xyrem, or sodi­um oxy­bate, gen­er­al­ly push­es pa­tients' sodi­um in­take well over the Amer­i­can Heart As­so­ci­a­tion's rec­om­mend­ed 1,500 mil­ligrams per day, po­ten­tial­ly caus­ing long-term car­dio­vas­cu­lar ef­fects.