Boast­ing new dis­cov­er­ies from Xtan­di, Er­lea­da in­ven­tors, ORIC pitch­es $86M IPO on can­cer drugs tar­get­ed at re­sis­tance
Months af­ter kick­ing off Phase Ib tri­als, a group of sea­soned can­cer drug de­vel­op­ers out of the Bay Area have filed for an $86 mil­lion IPO in an­tic­i­pa­tion of a pre­lim­i­nary look on whether their glu­co­cor­ti­coid re­cep­tor an­tag­o­nist works against prostate can­cer and oth­er sol­id tu­mors.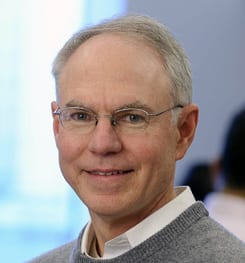 Charles Sawyers
As ORIC Phar­ma­ceu­ti­cals' name — which is ac­tu­al­ly an acronym — sug­gests, the com­pa­ny wants to "over­come re­sis­tance in can­cer."
They fur­ther break it down in the S-1:
Our re­sis­tance plat­form is fo­cused on three ar­eas: (1) in­nate re­sis­tance, which de­rives from an un­ad­dressed onco­genic dri­ver that pro­motes tu­mori­ge­n­e­sis; (2) ac­quired re­sis­tance, the re­sult of an in­duced or en­riched onco­genic dri­ver that aris­es in re­sponse to treat­ment; and (3) by­pass re­sis­tance, the ac­ti­va­tion of a com­pen­sato­ry sig­nal­ing path­way in re­sponse to treat­ment.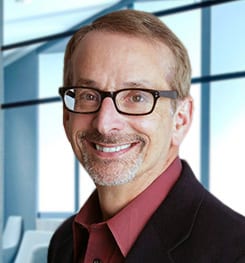 Rich Hey­man
Charles Sawyers and Rich Hey­man, two of the co-founders of ORIC, were be­hind some of these ex­ist­ing treat­ments, in­clud­ing Xtan­di (which Sawyers li­censed to Medi­va­tion be­fore it was bought by Pfiz­er) and Er­lea­da (which Hey­man steered at Aragon un­til J&J snapped it up). Af­ter Sawyers' lab at Memo­r­i­al Sloan Ket­ter­ing showed that tu­mor cells switch to glu­co­cor­ti­coid re­cep­tor (GR) sig­nal­ing to by­pass an­ti-an­dro­gen ther­a­py, they be­gan putting the the­o­ry to the test at ORIC.
The re­sult­ing small mol­e­cule drug, ORIC-101, is in two Phase Ib stud­ies — one in com­bi­na­tion with Xtan­di in prostate can­cer and an­oth­er paired with chemother­a­py in ad­vanced or metasta­t­ic sol­id tu­mors. If every­thing works well, a dose ex­pan­sion por­tion will be ap­pend­ed.
As for in­nate re­sis­tance, the team has ze­roed in on CD73, which they call "a key node in the adeno­sine path­way be­lieved to play a cen­tral role in re­sis­tance to chemother­a­py- and im­munother­a­py-based treat­ment reg­i­mens." An IND for ORIC-533 is planned for next year, while oth­er pre­clin­i­cal pro­grams are in lead iden­ti­fi­ca­tion and un­der­go­ing in vit­ro stud­ies.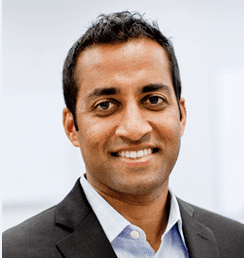 Ja­cob Chacko
Ja­cob Chacko leads the biotech as CEO, flanked by CMO Pratik Mul­tani, a col­league from his Igny­ta days. They took home com­pen­sa­tion pack­ages worth $672,129 and $535,156, re­spec­tive­ly, last year, while CFO Do­minic Piscitel­li was re­ward­ed $1,236,705.
Piscitel­li joined last year as ORIC was com­plet­ing a com­plete over­haul of the C-suite, bring­ing in Genen­tech vet Lori Fried­man as CSO and woo­ing CBO Matthew Panuwat from Prothena.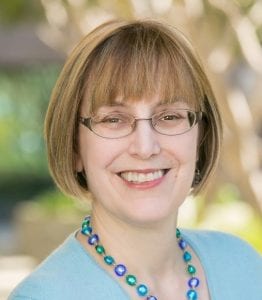 Lori Fried­man
The in­vestors who par­tic­i­pat­ed in both rounds of its in­sti­tu­tion­al fi­nanc­ing — The Col­umn Group (22.39%), Top­spin Fund (15.56%), Or­biMed (11.67%) and EcoR1 Cap­i­tal (5.83%) — re­main the biggest share­hold­ers.
Join­ing ORIC in the Nas­daq queue is NLS Phar­ma­ceu­tics, a Swiss biotech de­vel­op­ing con­trolled re­lease ver­sions of an old ap­petite sup­pres­sant called mazin­dol for rare dis­eases of the cen­tral ner­vous sys­tem. They are seek­ing $40 mil­lion.