Boehringer In­gel­heim-backed Aba­los toss­es hat in­to packed on­colyt­ic virus ring
Are­navirus­es. They're small, they're packed with tiny stolen ri­bo­somes that re­sem­ble grains of sand, they're re­spon­si­ble for 300,000 to 500,000 hu­man in­fec­tions in West Africa each year, and, if a new Ger­man biotech has their way, they are go­ing to one day treat tu­mors.
Aba­los Ther­a­peu­tics launched to­day with $12 mil­lion in fund­ing to de­vel­op are­navirus­es it hopes can be used in im­munother­a­py for can­cer. The fund­ing was co-led by Boehringer In­gel­heim Ven­ture Fund (BIVF) and Gru­en­der­fonds Ruhr, with par­tic­i­pa­tion from NRW.BANK and High-Tech Gru­en­der­fonds (HT­GF).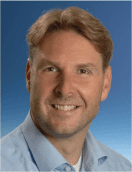 CEO Mar­cus Kost­ka
Aba­los Ther­a­peu­tics CSO Jörg Vollmer told End­points News the plat­form stood out for its nim­ble­ness com­pared to oth­er on­colyt­ic virus ap­proach­es.
"We use the nat­ur­al adap­tion pos­si­bil­i­ty and prop­er­ties of the virus adapt­ed to the tu­mor cell," Vollmer said. "So we are not re­strict­ed, re­al­ly."
Aba­los is en­ter­ing an in­creas­ing­ly crowd­ed field of small biotechs and phar­ma gi­ants try­ing to lever­age virus­es and the body's nat­ur­al de­fense sys­tem against them to treat can­cer. Over the last 3 years, As­traZeneca, Mer­ck, Boehringer In­gel­heim, Bris­tol-My­ers Squibb and J&J have inked deals of var­i­ous sizes with on­colyt­ic virus biotechs, with J&J putting up the largest fig­ure at $1.04 bil­lion.
Where­as im­munother­a­pies such as CAR-T re-en­gi­neer im­mune cells to see and tar­get tu­mors, like out­fit­ting a fight­er jet with in­frared or a sub with radar, on­colyt­ic virus­es work by light­ing up the tu­mor cells tar­gets. A virus that is de­signed to prop­a­gate pri­mar­i­ly through can­cer cells is in­ject­ed in­to a pa­tient. The body then car­ries out its nat­ur­al im­mune re­sponse to the virus, which hap­pens to be in can­cer cells.
Un­like oth­er on­colyt­ic virus­es — such as the her­pes-virus-based T-Vec from Am­gen, the first such ther­a­py ap­proved in the US — are­navirus­es don't them­selves kill cells. Like in the Junin and Las­sa in­fec­tions that are­navirus­es can cause in hu­mans, the dam­age comes from the body's im­mune re­sponse. In a po­ten­tial im­munother­a­py, that re­sponse would be di­rect­ed to can­cer cells.
Kost­ka told End­points News their plat­form was not anti­gen-spe­cif­ic and thus could be used to tar­get a wide range of can­cers.
Like much of vi­rother­a­py re­search, their work is pre­clin­i­cal. They said they are aim­ing for an IND in three years.