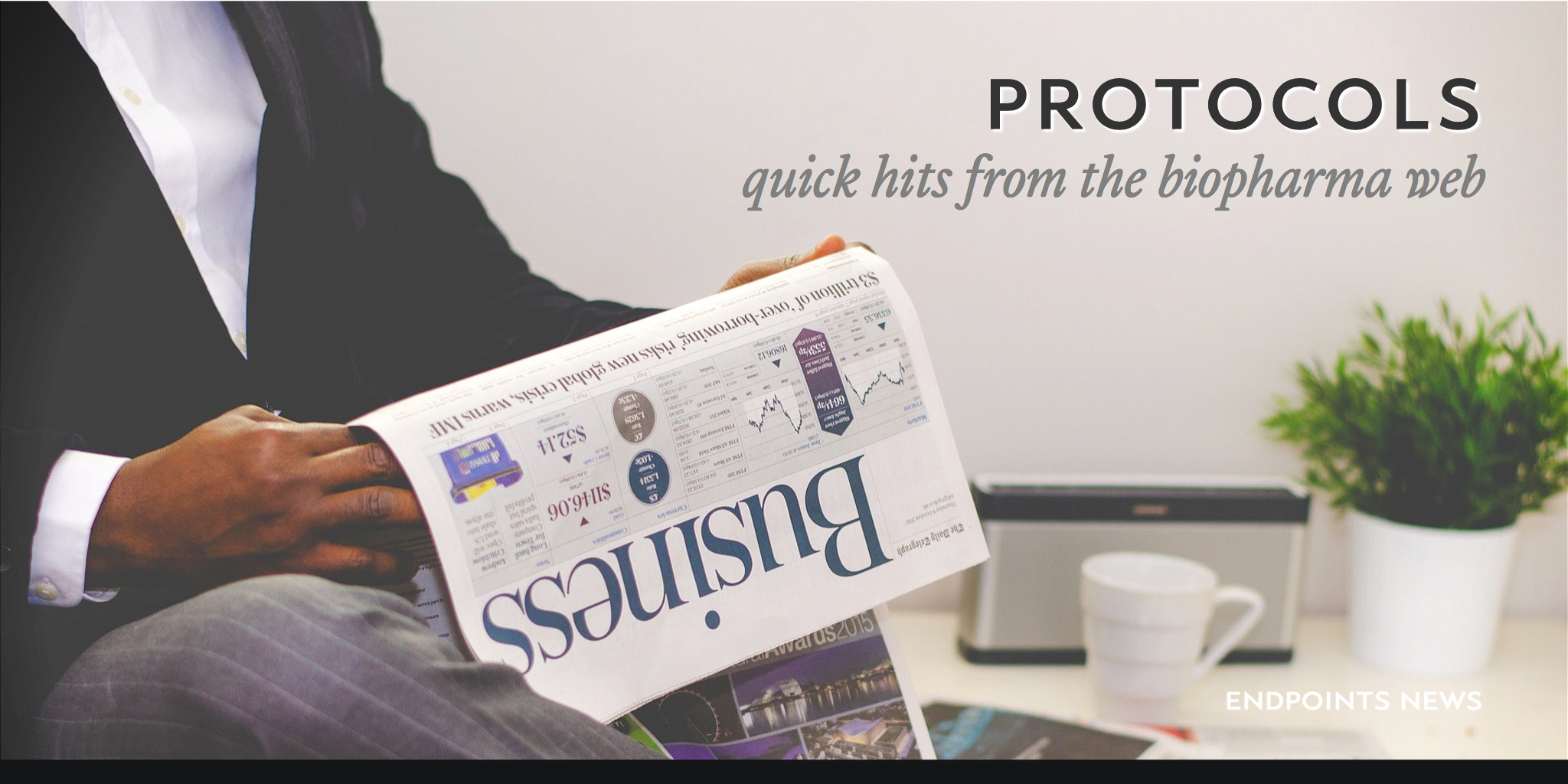 Shares of Adamis crater on CRL; Boris John­son promis­es to dou­ble de­men­tia re­search fund­ing
→ San Diego-based Adamis $ADMP saw its shares crater on the news that the FDA has re­ject­ed its ap­pli­ca­tion to mar­ket high-dose nalox­one in­jec­tion for the treat­ment of opi­oid over­dose. The stock dropped about 50%, falling deep in­to pen­ny stock ter­ri­to­ry. Ac­cord­ing to the biotech, the FDA had some out­stand­ing ques­tions on CMC that have to be re­solved ahead of any ap­proval.
→ Af­ter re­cent­ly pledg­ing £250 mil­lion in­to AI adop­tion in the NHS, UK Prime Min­is­ter Boris John­son vowed in his man­i­festo un­veiled on Sun­day to in­vest an ad­di­tion­al £83 mil­lion a year in­to de­men­tia re­search, dou­bling cur­rent fund­ing, over the next decade if the Con­ser­v­a­tive Par­ty pre­vails in the gen­er­al elec­tion. In ad­di­tion, the To­ries al­so promised to cre­ate a new £500 mil­lion fund for new med­i­cines treat­ing hard to cure dis­eases such as can­cer.
→ Sor­ren­to Ther­a­peu­tics re­vealed to­day that it has re­ject­ed an un­so­licit­ed buy­out pro­pos­al from two phar­ma­ceu­ti­cal com­pa­nies. At a range of $3 to $5 per share in cash, re­spec­tive­ly, the com­pa­ny said it was "sig­nif­i­cant­ly un­der­val­ued" by the suit­ors and a deal "was not in the best in­ter­ests of its share­hold­ers." Ac­cord­ing to Reuters, Sor­ren­to would have been val­ued $709.4 mil­lion at the high­er end of the of­fer — while mar­ket cap­i­tal­iza­tion sits be­low $227 mil­lion. The San Diego-based biotech, which has inked deals with Yuhan, Servi­er and Nant­Phar­ma over the years, added that it be­lieves that its pend­ing li­cens­ing and col­lab­o­ra­tion trans­ac­tions would cre­ate val­ue ex­ceed­ing the pro­pos­al.
→ Af­ter snag­ging FDA ap­proval for its nasal spray Nayzil­am (mi­da­zo­lam) — said to be the first nasal ther­a­py avail­able for seizure clus­ters — back in May, UCB says that the ther­a­py will be avail­able in re­tail phar­ma­cies on De­cem­ber 2, 2019 for the treat­ment of seizure clus­ters that are dis­tinct from a pa­tient's usu­al seizure pat­tern in those with epilep­sy 12 years of age and old­er.
→ Phar­ma ser­vice com­pa­ny In­cep­tua Group has inked an ex­clu­sive clin­i­cal tri­al sup­ply agree­ment for on­col­o­gy gener­ics with Ger­man man­u­fac­tur­er Ben­dalis. Un­der the agree­ment, In­cep­tua will be­come the ex­clu­sive dis­trib­u­tor of Ben­dalis' prod­ucts for their use in clin­i­cal tri­als world­wide.