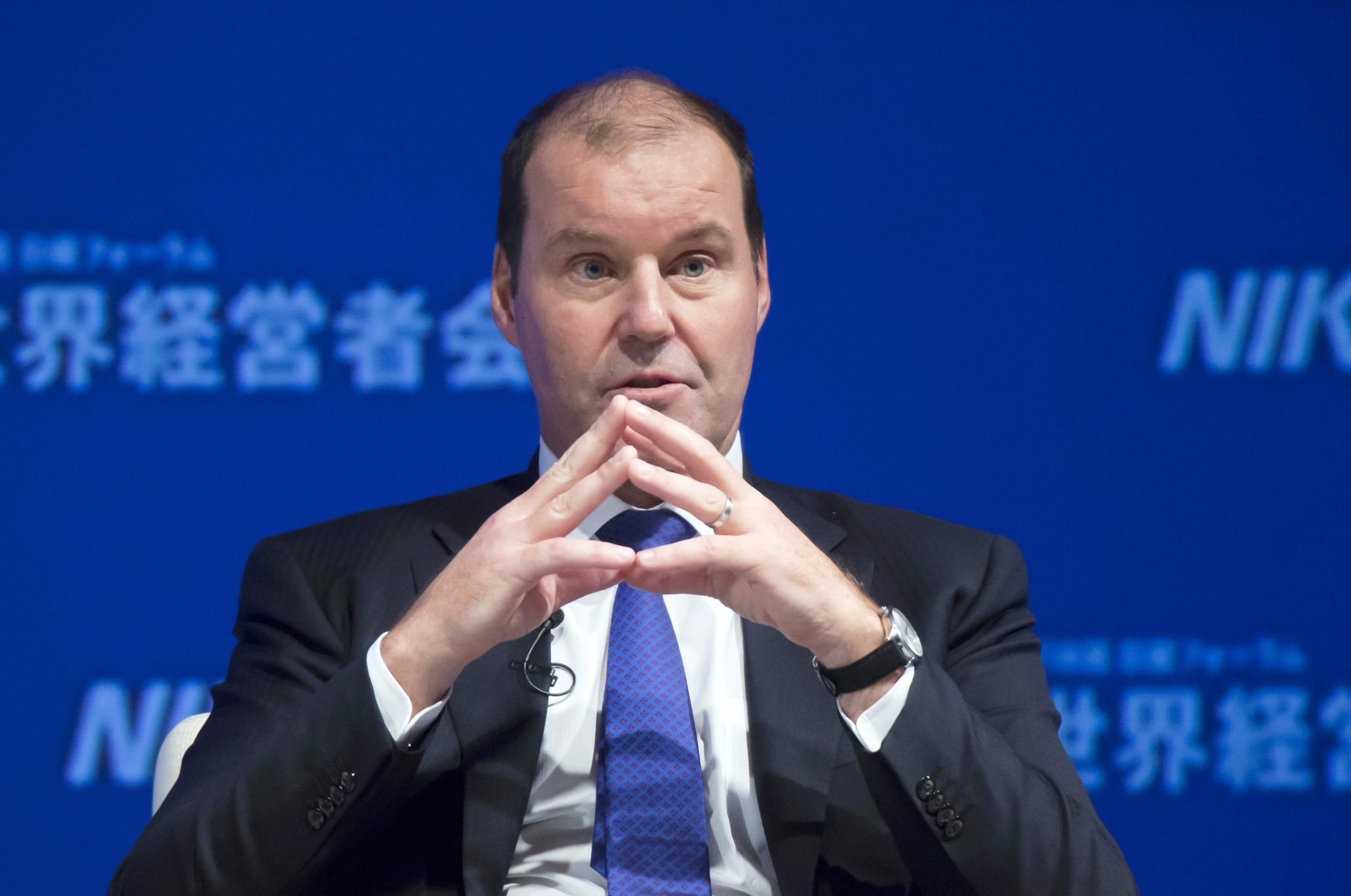 Can Take­da ac­tu­al­ly close its $65B deal to buy Shire? Maybe, but an­a­lysts aren't sure they should
Take­da has upped its of­fer to buy Shire $SH­PG for a mix of stock and cash worth close to $65 bil­lion, which is good enough for the Lex­ing­ton, MA-based biotech to ex­tend the dead­line on their talks to May 8 af­ter de­ter­min­ing they were close to fi­nal­iz­ing a pact.
Late Tues­day Shire re­port­ed that Take­da had upped its bid to £27.26 in new Take­da shares and £21.75 in cash, com­ing to £49 a share. That rings up at 0.839 new Take­da shares and $30.33 for each Shire share — or close to $65 bil­lion, with Take­da tack­ing about $2.5 bil­lion on its pre­vi­ous of­fer.
In a state­ment, Shire not­ed that its board said they would rec­om­mend the of­fer, pro­vid­ed they can get through some re­main­ing hur­dles, in­clud­ing their due dili­gence work.
But it's not a done deal yet, and there are con­sid­er­able doubts whether it's in Take­da's best in­ter­est — or Shire's — to com­plete the process. Those doubts were height­ened af­ter in­vestors drove Take­da's shares down 7% in the wake of the agree­ment, leav­ing the stock down about 20% since talks were dis­closed — hard­ly a ring­ing en­dorse­ment.
Will a 44% cash/56% eq­ui­ty deal suf­fi­cient­ly en­tice Shire's grum­bling share­hold­ers? Maybe, says Jef­feries an­a­lyst David Stein­berg. He not­ed:
While this of­fer rep­re­sents a sol­id im­prove­ment over Take­da's third bid (38% cash), we still won­der if it is enough to sat­is­fy SH­PG share­hold­ers, who would still bear some not in­signif­i­cant risk go­ing for­ward as ~50% own­ers of New­Co. Of in­ter­est, SH­PG now seems to be en­gag­ing – and step­ping away from pri­or com­men­tary that a sim­i­lar (4% low­er) bid "sig­nif­i­cant­ly un­der­val­ues the com­pa­ny". And we be­lieve that the lat­est of­fer of ~$205/ADR by Take­da will be con­sid­ered at­trac­tive to many SH­PG share­hold­ers, par­tic­u­lar­ly if it has a greater com­po­nent of cash vs stock.
Bern­stein's Ron­ny Gal looked at the risks to the deal and still es­ti­mat­ed a like­ly com­ple­tion at 80% to 90%, giv­en a will­ing buy­er and a will­ing sell­er at the ta­ble. But he's not so sure that Take­da's in­vestors are on board.
The risk to the deal is un­like­ly in our view to come from Shire share­hold­ers or an­ti-trust au­thor­i­ties. How­ev­er, Take­da share­hold­ers (and po­ten­tial­ly the board) may prove re­sis­tant giv­en the stock de­cline.
Nei­ther Gal nor Stein­berg think a hos­tile bid­der is like­ly to come along at the last minute, giv­en all the at­ten­tion to this deal as it brewed, though the pos­si­bil­i­ty re­mains. Any­body who has thought of do­ing it has prob­a­bly de­cid­ed to stay out of it. (GSK chief Em­ma Walm­s­ley al­so got her chance to­day to brush off the ques­tion, rul­ing out a bid no one thought pos­si­ble in any case.) And Al­ler­gan CEO Brent Saun­ders isn't like­ly to change his mind af­ter get­ting slapped down quick for men­tion­ing an in­ter­est.
This is what Take­da CEO Christophe We­ber has been work­ing to­wards since he was named to the top job — aim­ing at build­ing a glob­al op­er­a­tor with roots in Japan — and in­vestors are clear­ly fret­ting about the re­al­i­ty of it. With a lit­tle more than $4 bil­lion in cash on hand, the idea of the small­er Take­da buy­ing up Shire and leav­ing Shire in­vestors with half of the stock in the post-merg­er bio­phar­ma com­pa­ny is not sit­ting well with every­one.
Some an­a­lysts have been won­der­ing why Take­da would pay a pre­mi­um for a com­pa­ny that is fac­ing stiff head­winds on key fran­chis­es as Roche ad­vances Hem­li­bra for he­mo­phil­ia and its AD­HD group con­fronts the even­tu­al loss of con­trol over their Vy­vanse IP.
We­ber, though, shows no signs of wa­ver­ing in his de­ter­mi­na­tion to com­plete this deal.
There are a few key is­sues that will need to be com­plet­ed:
— Agree­ment of cer­tain oth­er (un­spec­i­fied) terms of the re­vised pro­pos­al.
— Sat­is­fac­to­ry com­ple­tion of a con­fir­ma­to­ry due dili­gence re­view by Take­da.
— The unan­i­mous and un­con­di­tion­al rec­om­men­da­tion of the board of Shire.
— And fi­nal ap­proval by the board of Take­da.
Take­da fol­lowed with a re­lease of its own stat­ing:
Take­da and its Board have re­mained dis­ci­plined with re­spect to the terms of the Re­vised Pro­pos­al and Take­da in­tends to main­tain its well-es­tab­lished div­i­dend pol­i­cy and in­vest­ment grade cred­it rat­ing.
A matchup with Shire would give Take­da a huge Boston/Cam­bridge re­search group — even af­ter some pre­sumed deep cuts in per­son­nel — ex­pand­ing on Shire's move to con­cen­trate its forces in Lex­ing­ton and Cam­bridge fol­low­ing its Bax­al­ta buy­out. Take­da has al­so been gath­er­ing its R&D forces in the big Boston hub. A deal would al­so like­ly sig­nal a fur­ther wrench­ing re­or­ga­ni­za­tion for lo­cal Shire staffers, who have been through re­peat­ed re­vamp­ing un­der CEO Flem­ming Orn­skov while Take­da has spent much of the past two years re­struc­tur­ing and cut­ting re­search.
A mega-merg­er like this, dwarf­ing a se­ries of ac­qui­si­tions in Q1, would al­so leave bio­phar­ma in­vestors hunt­ing for the next big tar­get, with 2018 shap­ing up as a big year for buy­outs.
---
Im­age: Christophe We­ber, pres­i­dent and chief ex­ec­u­tive of­fi­cer of Take­da Get­ty