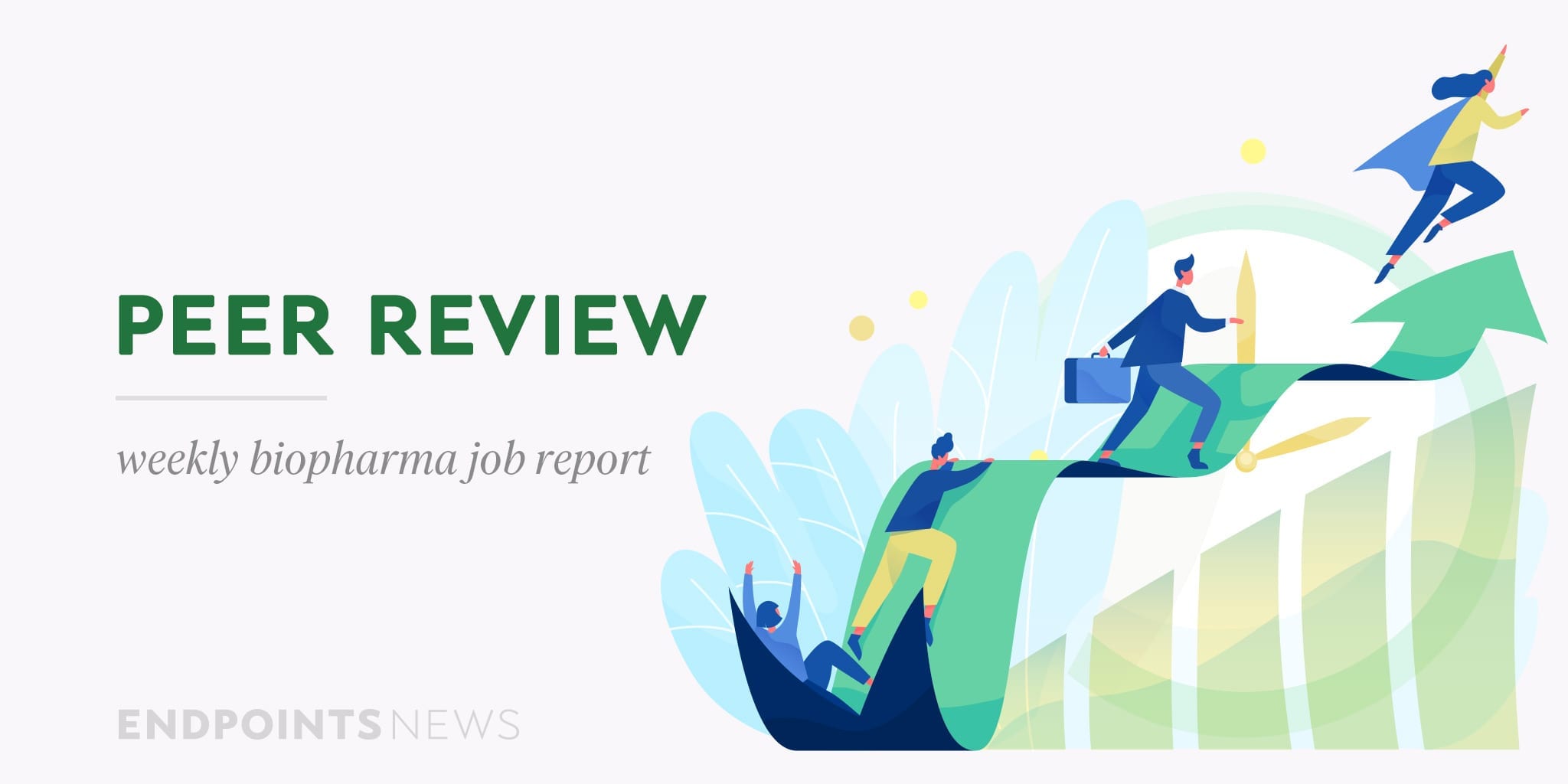 Brett Zbar to lead life sci­ences in­vest­ing at Gen­er­al At­lantic; Michael Ka­vanaugh plans re­tire­ment as Cy­tomX pro­motes Genen­tech vet Mar­cia Belvin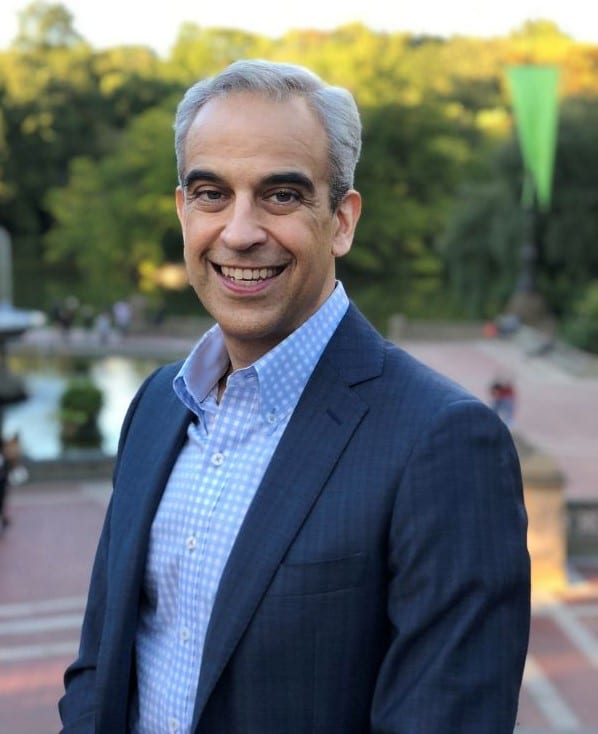 Brett Zbar
→ Growth eq­ui­ty firm Gen­er­al At­lantic has reeled in Brett Zbar as man­ag­ing di­rec­tor to lead its new life sci­ences fo­cus. Zbar hops aboard from Fore­site Cap­i­tal where he served as man­ag­ing di­rec­tor and ad­vised on the boards of com­pa­nies such as Kin­nate Bio­phar­ma, ORIC Phar­ma­ceu­ti­cals and Sig­nant Health among oth­ers. Pri­or to his role at Fore­site, Zbar was a part­ner at Ais­ling Cap­i­tal.
→ Michael Ka­vanaugh has an­nounced his re­tire­ment ef­fec­tive Dec. 1 as CSO, head of re­search and non-clin­i­cal de­vel­op­ment of Cy­tomX. Ac­cord­ing to the re­lease, he's tran­si­tion­ing to an ad­vi­so­ry role. Ka­vanaugh had been with the on­col­o­gy biotech since 2015 af­ter hold­ing the same ti­tles at Five Prime Ther­a­peu­tics. VP of on­col­o­gy re­search Mar­cia Belvin, who came to Cy­tomX 2 years ago, has been pro­mot­ed to SVP, head of re­search. Belvin pre­vi­ous­ly held mul­ti­ple po­si­tions lead­ing can­cer pro­grams and pre­clin­i­cal pipeline teams dur­ing 13 years at Genen­tech and got her start at Ex­elix­is.
→ Co-found­ed by Har­vard pro­fes­sor Kevin Eggan, who start­ed a new chap­ter this week lead­ing R&D at Bio­Marin, Q-State Bio­sciences has tapped Paul Medeiros to helm the start­up as pres­i­dent and CEO.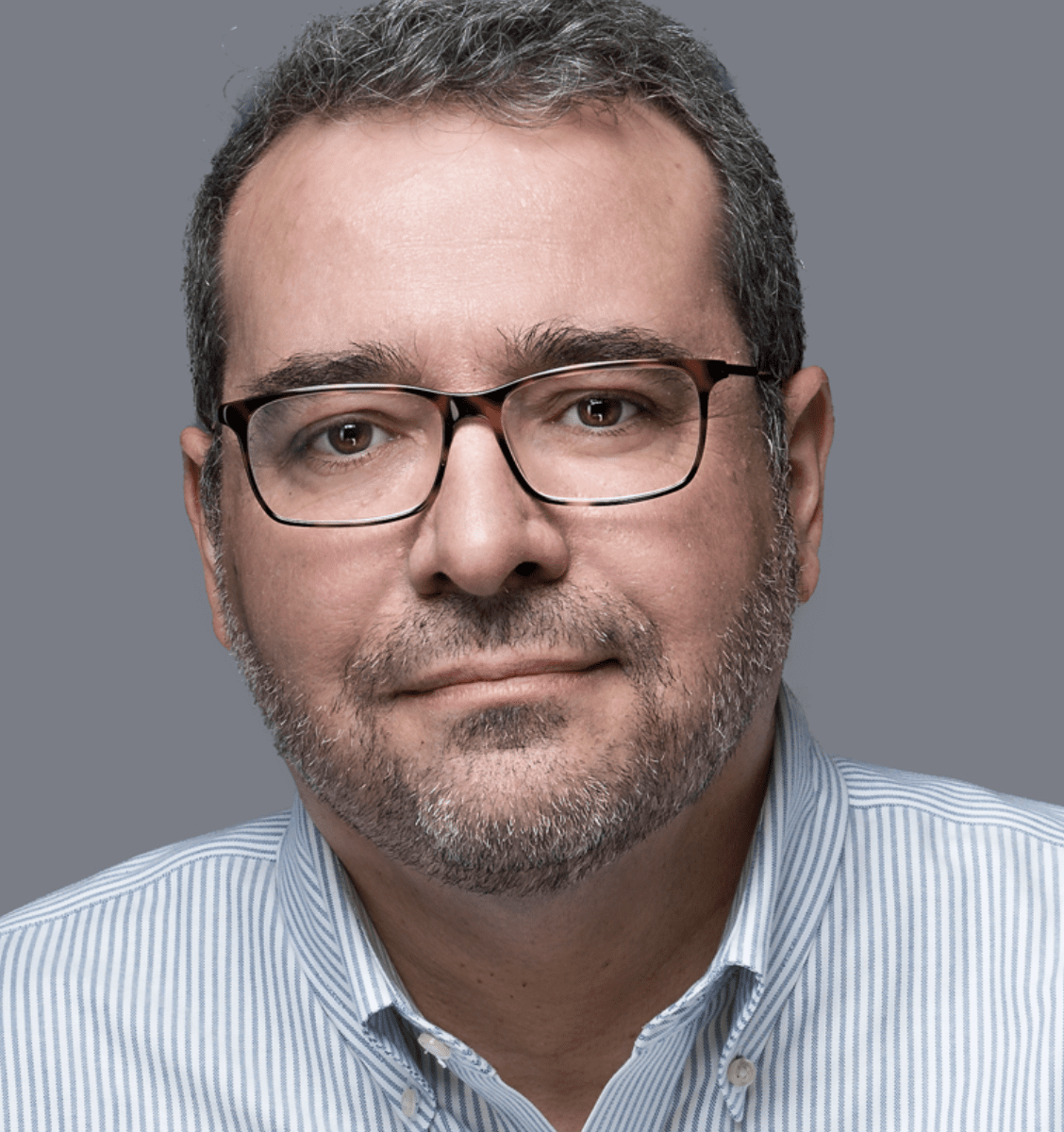 Paul Medeiros
Medeiros, who cut his teeth at Mer­ck in the ear­ly 1990s and then moved on to Scher­ing-Plough, heads to Q-State from his gigs as pres­i­dent at both Im­bri­um Ther­a­peu­tics and Green­field BioVen­tures. From 2011-18, Medeiros was SVP, cor­po­rate and busi­ness de­vel­op­ment at Mundiphar­ma In­ter­na­tion­al.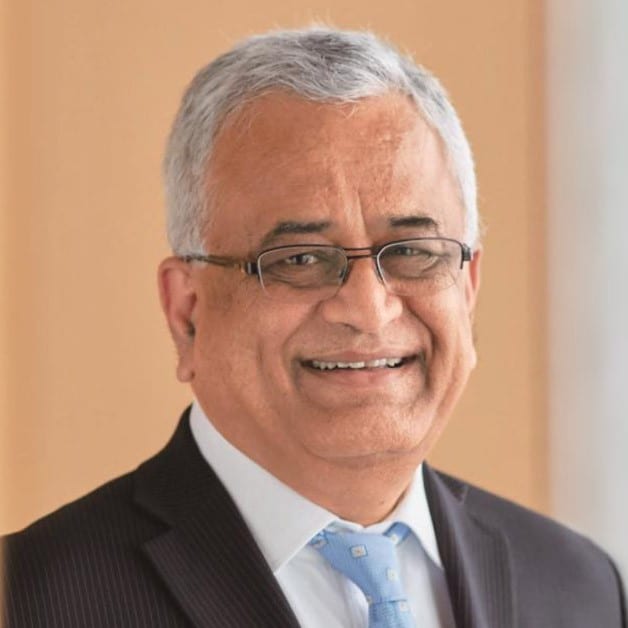 Naveed Shams
→ Naveed Shams is re­plac­ing David Rod­man as CSO of Dutch biotech Pro­QR, whose RNA ther­a­pies look to treat ge­net­ic eye dis­eases. Shams hails from oph­thal­mol­o­gy-fo­cused San­ten, where he spent more than a decade in a num­ber of ca­pac­i­ties — in­clud­ing pres­i­dent and CEO for a time — leav­ing as their chief sci­en­tist and head of glob­al R&D. Shams al­so was in­stru­men­tal in the de­vel­op­ment and ap­proval of Lu­cen­tis while he was Genen­tech's head of oph­thalmic med­ical af­fairs.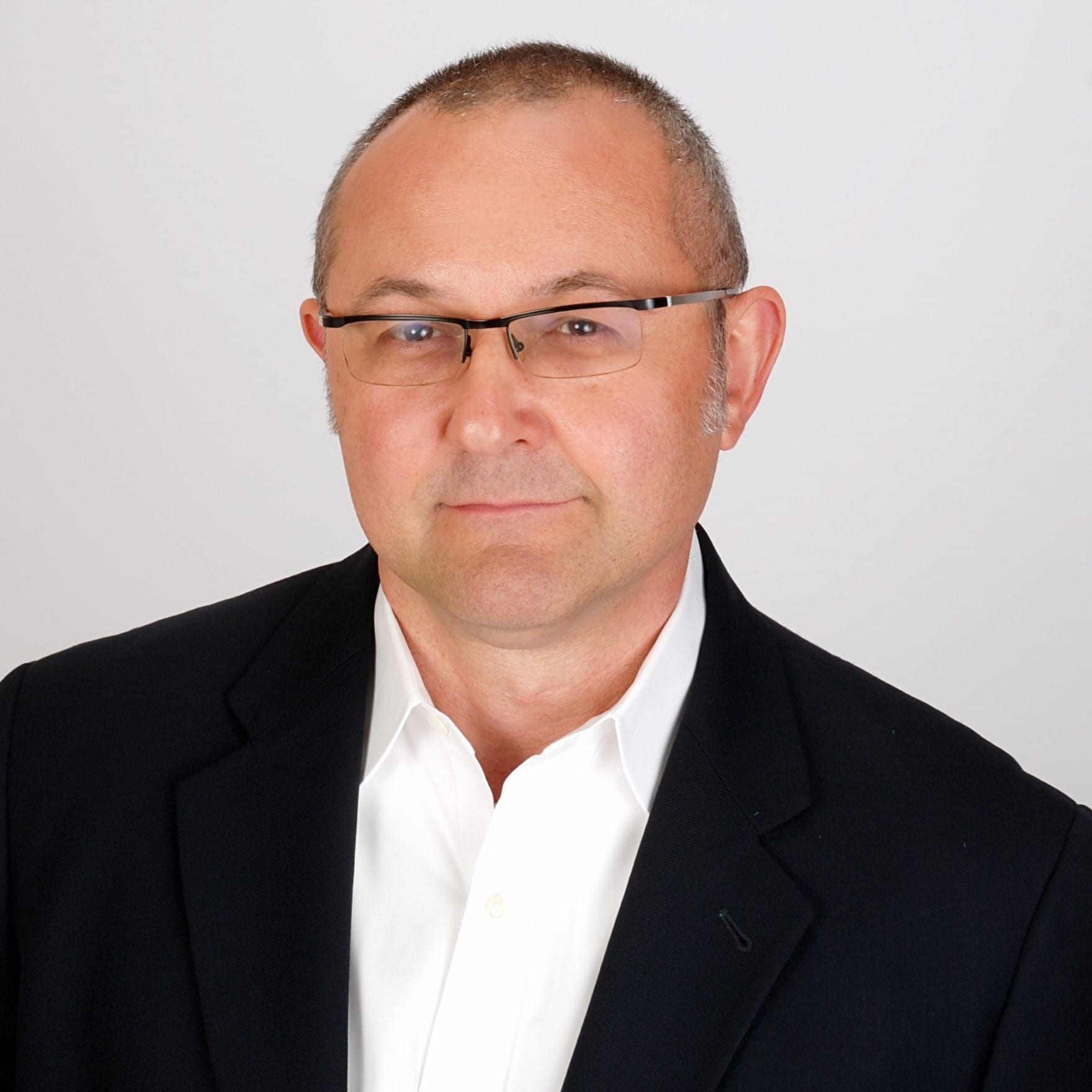 Re­na­to Skerlj
→ Re­na­to Skerlj is now on board as pres­i­dent and CEO of San Diego-based RNA-me­di­at­ed dis­ease biotech Ex­pan­sion Ther­a­peu­tics, suc­ceed­ing co-founder Kevin For­rest, who had been at the helm since its launch in Jan­u­ary 2018. One of the sci­en­tif­ic founders at X4 Phar­ma­ceu­ti­cals, Skerlj was al­so the com­pa­ny's CSO, co-in­vent­ing its lead drug ma­vorix­afor. He was al­so a drug dis­cov­ery and de­vel­op­ment ex­ec at Lyso­so­mal Ther­a­peu­tics, and be­fore that, he led small mol­e­cule dis­cov­ery at Gen­zyme.
→ Jerusalem im­munother­a­py com­pa­ny KAHR has tapped Bryan Jen­nings as CFO and Aron Knicker­bock­er as a di­rec­tor. Jen­nings has made the CFO rounds at such biotechs as Pep­ti­log­ics, Ra­tio­nal Vac­cines and ChemomAb, and is a 20-year Mor­gan Stan­ley vet. Knicker­bock­er re­signed from his CEO post at Five Prime last Sep­tem­ber, with Tom Civik tak­ing over that top spot in April. Knicker­bock­er al­so co-found­ed and was chair­man and CEO of ra­dio­phar­ma­ceu­ti­cal play­er Rayze­Bio.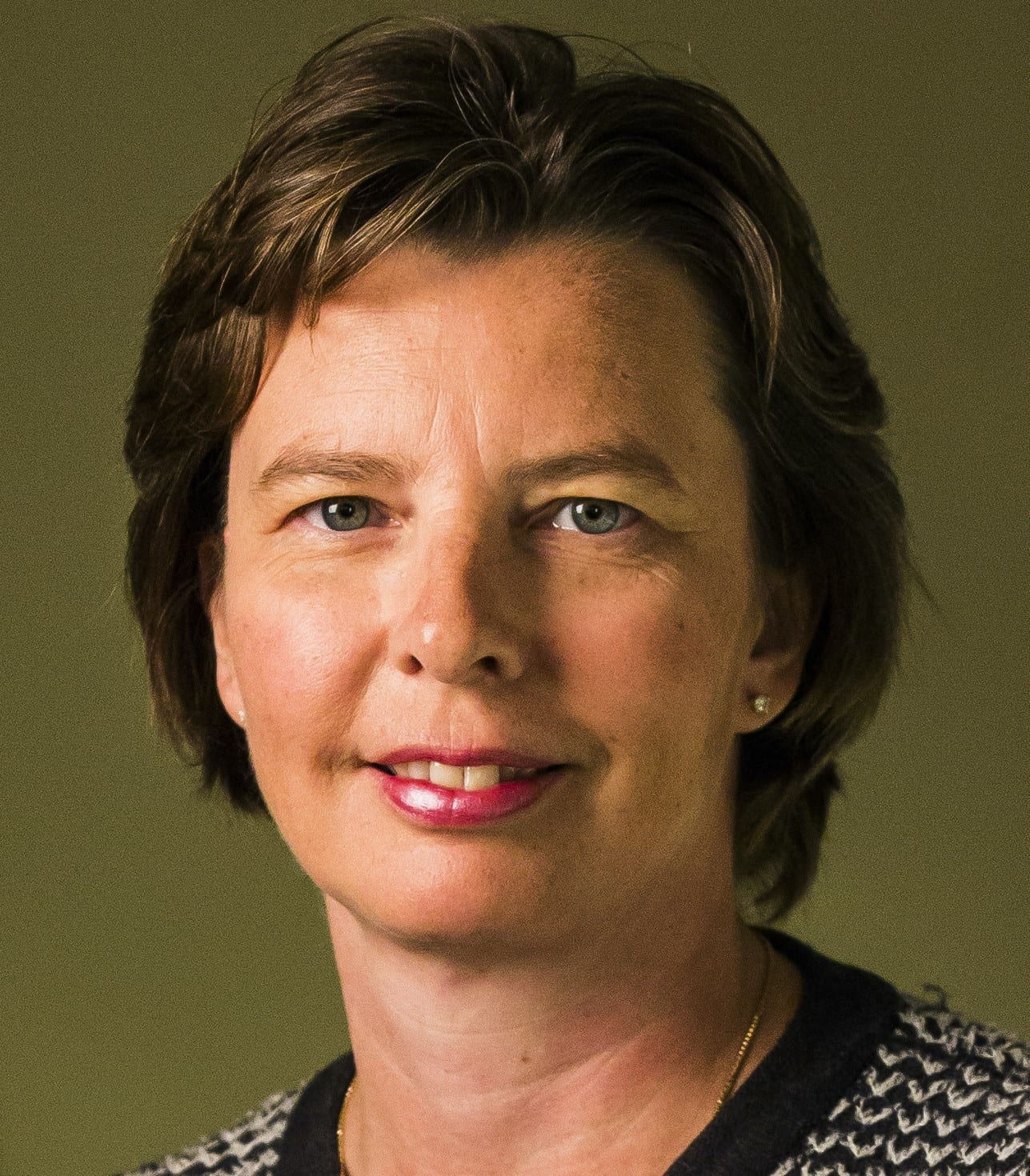 Kris­ti­ina Vuori
→ Vivek Ra­maswamy's gene ther­a­py play­er Ax­o­vant has pro­mot­ed Parag Meswani to CCO, bump­ing him up from his pre­vi­ous po­si­tion of SVP, com­mer­cial strat­e­gy & op­er­a­tions. Meswani spent 13 years at Bio­gen and then led brand strat­e­gy for Lux­tur­na as head of US mar­ket­ing and di­ag­nos­tics for Spark Ther­a­peu­tics. Mean­while, Ax­o­vant has al­so brought Kris­ti­ina Vuori on to the board of di­rec­tors. Vuori is pres­i­dent of the San­ford Burn­ham Pre­bys Med­ical Dis­cov­ery In­sti­tute in San Diego.
→ Greg Patrick is re­tir­ing as CFO at Rockville, MD biotech Su­per­nus Phar­ma­ceu­ti­cals, which forked over $300 mil­lion in April for US WorldMeds' CNS port­fo­lio. James Kel­ly is step­ping in to re­place Patrick, who is stick­ing around as an ad­vi­sor to fa­cil­i­tate the tran­si­tion. Kel­ly, who got his ca­reer go­ing at Janssen in the 1990s, had been the long­time CFO of Van­da Phar­ma­ceu­ti­cals be­fore mak­ing his way to Su­per­nus. Kel­ly is al­so a Bio­gen vet who was al­so VP, con­troller at Med­im­mune.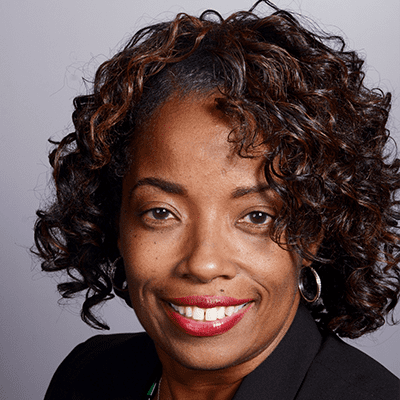 Yvette White-Wig­gins
→ Yvette White-Wig­gins is re­tir­ing from the Biotech­nol­o­gy In­no­va­tion Or­ga­ni­za­tion (BIO) af­ter 18 years, the last 4 as their CFO. Her suc­ces­sor is Steve Jasko, who has been CFO at the Howard Hugh­es Med­ical In­sti­tute and the TB Al­liance. Be­fore these CFO roles at not-for-prof­its, Jasko spent 6 years with Cel­gene and was a fi­nance di­rec­tor at Mer­ck.
→ The search is un­der­way for a new CFO at Lon­don-based Si­lence Ther­a­peu­tics af­ter the siR­NA biotech an­nounced that Rob Quinn will be leav­ing in Jan­u­ary 2021 "to take up a new po­si­tion." Quinn, a GSK vet, had been with Si­lence with 2017.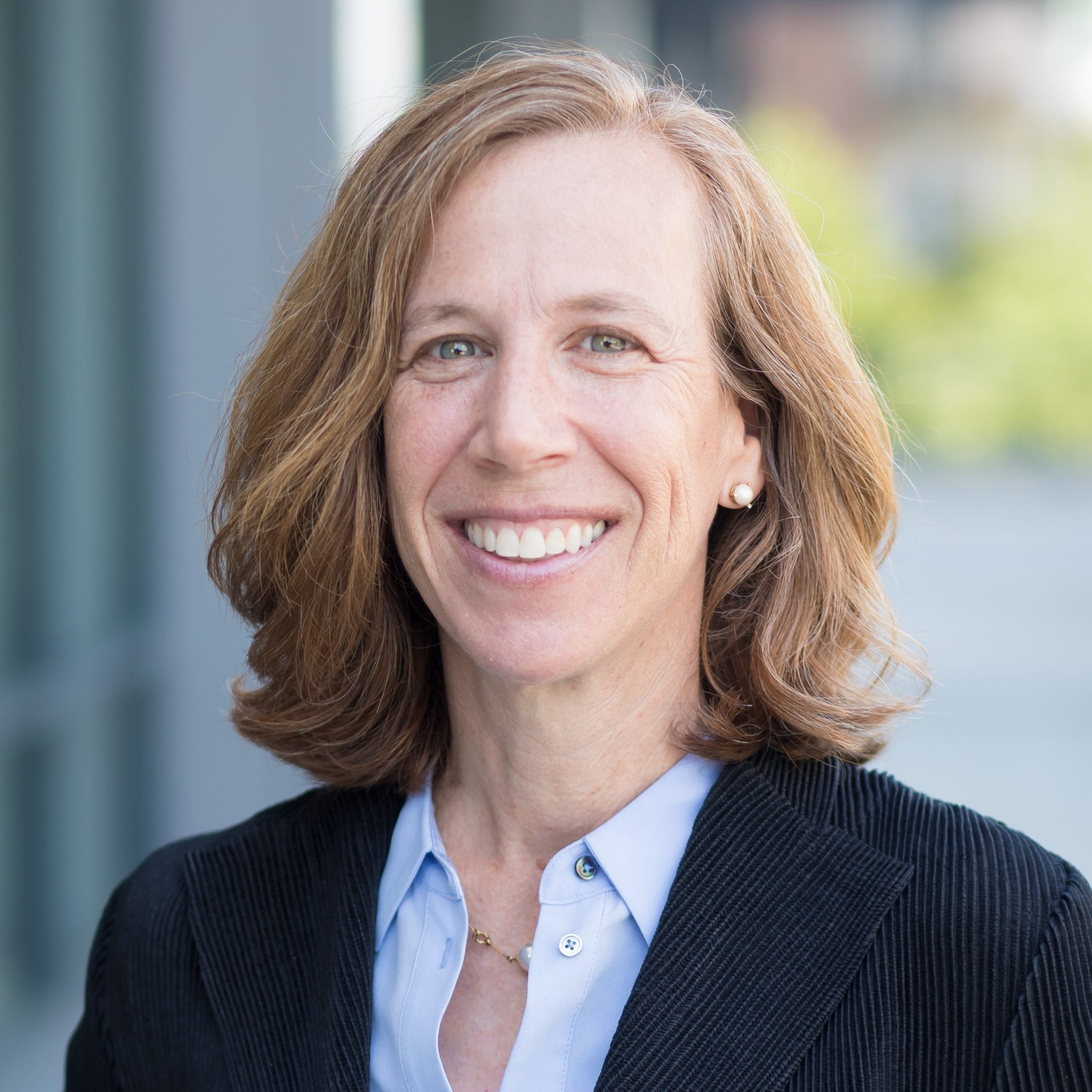 Sarah Noon­berg
→ Launch­ing last year with ARCH and Third Rock con­tribut­ing large­ly to the $191 mil­lion haul, Maze Ther­a­peu­tics has en­list­ed Sarah Noon­berg as CMO. Noon­berg comes to Maze af­ter rel­a­tive­ly brief CMO stays at Nohla Ther­a­peu­tics and Prothena Bio­sciences. Pri­or to those posts, she led glob­al clin­i­cal de­vel­op­ment at Bio­Marin, spear­head­ing a port­fo­lio that in­cludes the gene ther­a­py for he­mo­phil­ia A, val­rox, which was giv­en a stun­ner of a re­jec­tion by the FDA in Au­gust.
→ Re­lief Ther­a­peu­tics, the Swiss biotech whose lead com­pound avip­tadil is be­ing de­vel­oped by Neu­roRx and has been iden­ti­fied as a promis­ing Covid-19 drug, has re­cruit­ed Jack We­in­stein as CFO and trea­sur­er. We­in­stein has pre­vi­ous biotech ex­pe­ri­ence from Cat­a­lyst Phar­ma­ceu­ti­cals, where he was their CFO, trea­sur­er and VP of busi­ness de­vel­op­ment.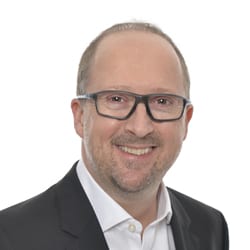 Aled Williams
→ De­vel­op­ing anti­gen-spe­cif­ic poly­mers to treat au­toim­mune dis­eases, Uni­ver­si­ty of Basel spin­out Polyneu­ron has locked in Aled Williams as CBO. Williams' Big Phar­ma lead­er­ship ex­pe­ri­ence is vast — a lit­tle As­traZeneca here, some No­var­tis there, along with a dash of Pfiz­er, Roche and Bris­tol My­ers Squibb — but he comes to the Swiss biotech from a spell as chief com­mer­cial of­fi­cer at Vec­tivBio. Be­fore that, Williams was chief com­mer­cial of­fi­cer and head of pa­tient ac­cess for Ther­a­chon.
→ UK-based Achilles Ther­a­peu­tics, which pulled to­geth­er a $121 mil­lion megaround last year for their work with neoanti­gens in cell ther­a­pies, has named one of their founders, Karl Peg­gs, as CMO. Peg­gs, who hits the ground run­ning in his new re­spon­si­bil­i­ty on Jan. 4, 2021, is pro­fes­sor of trans­plant sci­ence and can­cer im­munother­a­py at UCL Can­cer In­sti­tute and sci­en­tif­ic di­rec­tor of the Blood and Trans­plant Re­search Unit at the Na­tion­al In­sti­tute for Health Re­search (NIHR).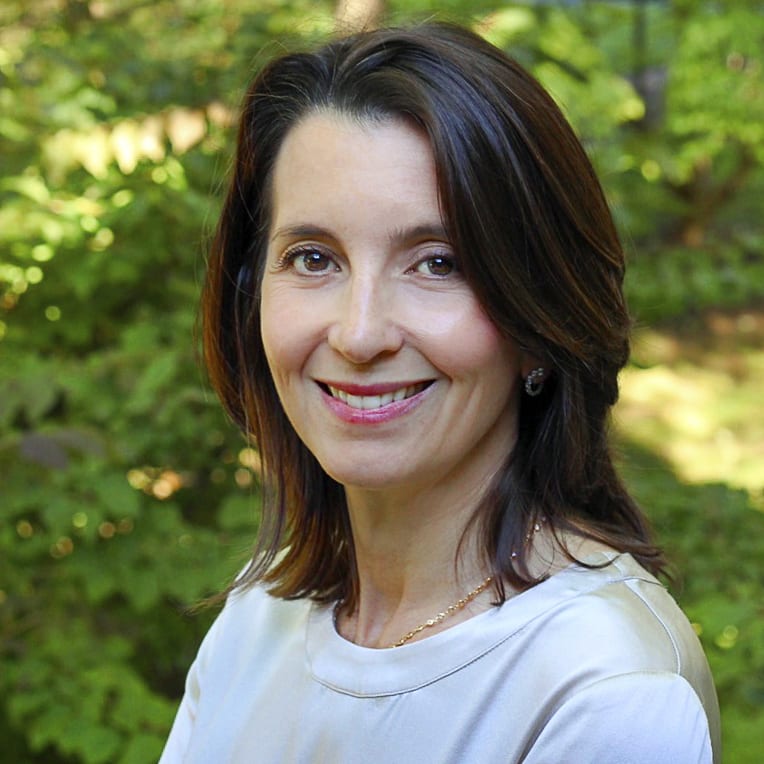 Monique Levy
→ Us­ing an AI ap­proach to im­prove men­tal health, San Fran­cis­co-based Woe­bot Health has wel­comed Monique Levy as their chief com­mer­cial and strat­e­gy of­fi­cer. Levy, who has been on Google Health's ad­vi­so­ry board, hails from Black­Thorn Ther­a­peu­tics, where she was their chief strat­e­gy of­fi­cer for the last year. She's al­so been glob­al head of strat­e­gy, part­ner­ships and prod­ucts at iCar­bonX.
→ Daniel Vo­gel has moved in­to the CFO slot at UK-based Ge­nomics, who par­layed their analy­sis en­gine of more than 100 bil­lion da­ta points in­to a col­lab­o­ra­tion with Ver­tex for ge­net­ics and ma­chine learn­ing. Vo­gel jumps to Ge­nomics af­ter be­ing CFO at UK car buy­ing plat­form car­wow.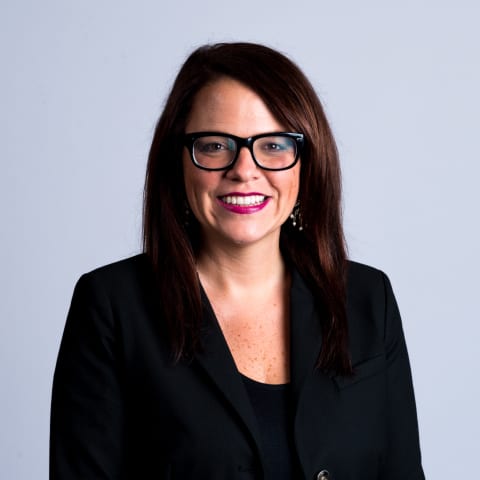 Meghan Rivera
→ Boston-based Ak­ili has named Meghan Rivera as chief mar­ket­ing of­fi­cer. In her new role, Rivera will be re­spon­si­ble for lead­ing mar­ket­ing and sales for the com­pa­ny's first com­mer­cial prod­uct, En­deav­or­Rx. Rivera hails from AM­AG Phar­ma­ceu­ti­cals, where she ran the com­pa­ny's women's health busi­ness. In ad­di­tion, she pre­vi­ous­ly served at Boehringer In­gel­heim.
→ Women's health-fo­cused Ovo­ca Bio has en­list­ed Christo­pher Wilt­shire as CBO and ex­ec­u­tive di­rec­tor of the board of di­rec­tors. Pre­vi­ous­ly, Wilt­shire served as non-ex­ec­u­tive di­rec­tor for the Dublin-based com­pa­ny's board. Wilt­shire brings ex­pe­ri­ence from his roles at Hemath­er­ix, La Jol­la Phar­ma­ceu­ti­cal and Pfiz­er.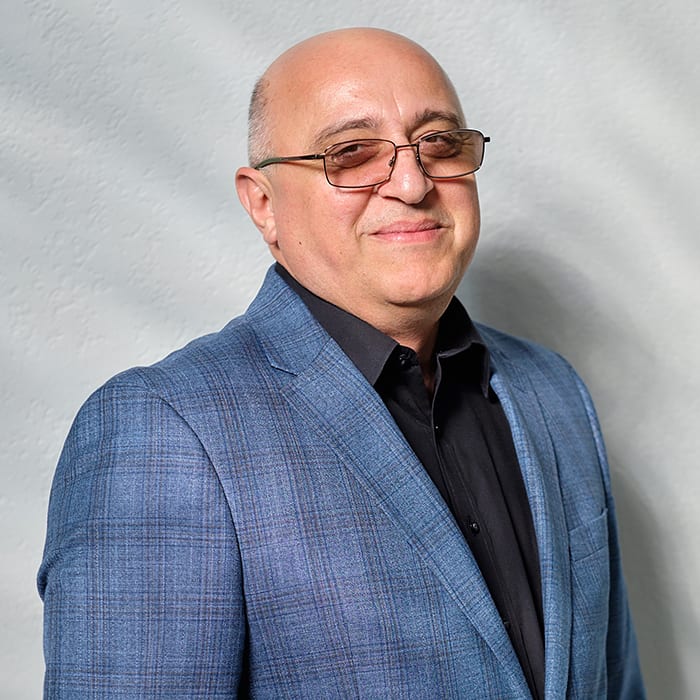 Lev­an Dar­ja­nia
→ Cannabi­noid-fo­cused Green Hy­gien­ics has pulled in Lev­an Dar­ja­nia as CSO. Pri­or to hop­ping aboard, Dar­ja­nia held roles at Take­da, Well­spring Bio­sciences, Cy­lene Phar­ma­ceu­ti­cals and Ver­ti­cal Bio­sciences.
→ Af­ter sign­ing on Tushar Shah to be CMO in May, Re­search Tri­an­gle phar­ma Liq­uidia Tech­nolo­gies has made Ger­ald O'Brien VP, pul­monary clin­i­cal de­vel­op­ment. A for­mer med­ical af­fairs di­rec­tor at As­traZeneca and Bay­er, O'Brien bolts to Liq­uidia af­ter a brief stint as VP, clin­i­cal de­vel­op­ment, pul­monary hy­per­ten­sion at Com­plexa.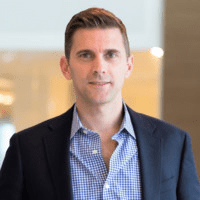 Bri­an La­m­on
→ Bris­tol My­ers Squibb vet Bri­an La­m­on has moved on to pre­ci­sion med­i­cine-fo­cused Caris Life Sci­ences as their CBO. La­m­on spent 6 years at BMS in a hand­ful of ca­pac­i­ties, leav­ing the phar­ma gi­ant as their VP, de­vel­op­ment lead, gen­i­touri­nary (GU) ma­lig­nan­cies, on­col­o­gy de­vel­op­ment.
→ Bernard Coulie-led Pli­ant Ther­a­peu­tics, which amassed $144 mil­lion in an up­sized IPO in June, has cor­ralled Mike Ouimette as their gen­er­al coun­sel. Ouimette had been VP and as­sis­tant sec­re­tary of Por­to­la be­fore Alex­ion bought it for $1.4 bil­lion, and he was al­so se­nior cor­po­rate coun­sel and as­sis­tant sec­re­tary for Onyx Phar­ma­ceu­ti­cals.
→ For­mer Roche chair­man and CEO Franz Humer has been named ex­ec­u­tive chair­man at Neo­gene Ther­a­peu­tics, which en­joyed a $110 mil­lion launch in Sep­tem­ber with the help of Al­lo­gene co-founders Arie Bellde­grun and David Chang. Humer re­tired from Roche in 2014.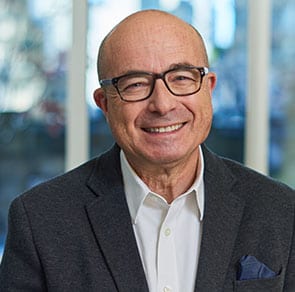 Je­re­my Levin
→ Ef­fec­tive Mon­day, Je­re­my Levin will take over as chair­man of Mel­bourne-based Opthea, fo­cused on reti­nal dis­eases such as wet AMD and di­a­bet­ic mac­u­lar ede­ma (DME). The Ovid CEO is al­so the cur­rent chair­man of BIO.
→ IN8bio has snagged Alan Roe­mer as chair­man of its board of di­rec­tors. Roe­mer helped in launch­ing Roivant Sci­ences and Ax­o­vant Sci­ences and served as the CFO of Ax­o­vant. Pri­or to that, he served in roles at Ze­los Ther­a­peu­tics and Phar­mas­set (ac­quired by Gilead).
→ Paul Sekhri and Alan Moses are the lat­est mem­bers of Is­raeli mi­cro­bio­me drug dis­cov­ery play­er Bio­mX as Erez Chi­movits and Yaron Bres­ki step down. Sekhri has helmed eGe­n­e­sis since Jan­u­ary 2019, while Moses re­tired from No­vo Nordisk in 2018 af­ter 14 years in var­i­ous po­si­tions, in­clud­ing glob­al CMO.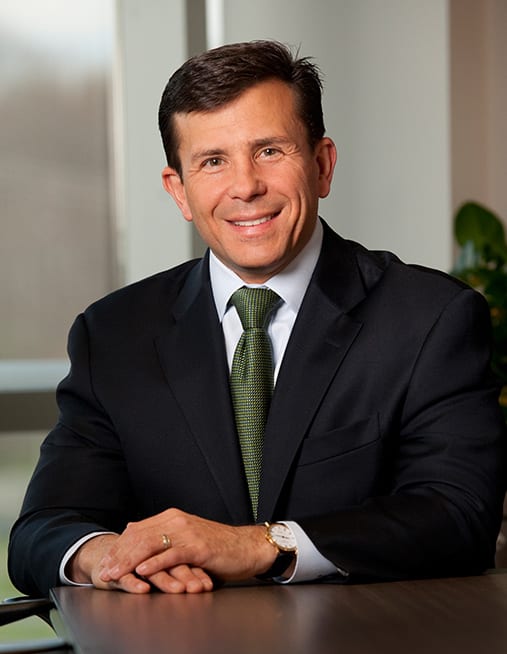 John Crow­ley
→ Pompe dis­ease treat­ment ad­vo­cate John Crow­ley has joined the board of di­rec­tors at genome edit­ing out­fit In­tel­lia Ther­a­peu­tics. Crow­ley has been chair­man and CEO at Am­i­cus Ther­a­peu­tics since 2005.
→ Seat­tle-based Lu­men Bio­science, which raked in $16 mil­lion in a Se­ries B and re­ceived a $4 mil­lion grant from the US Army Med­ical Re­search & De­vel­op­ment Com­mand in Sep­tem­ber to fight GI in­fec­tions in Covid-19 pa­tients, has brought on Mark Lit­ton to sit at the board of di­rec­tors. Lit­ton has been the COO at Athi­ra Phar­ma since last sum­mer.
→ St. Louis biotech Im­munopho­ton­ics has made Jonathan Knowles a mem­ber of their board of di­rec­tors. The for­mer head of re­search at Roche, Knowles has chaired the boards at Im­muno­core and Adap­ti­m­mune.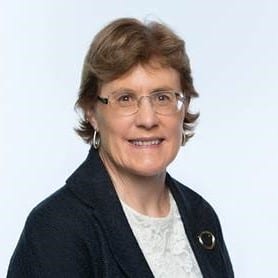 Ann Miller
→ Fo­cused on en­zyme ther­a­peu­tics to fight meta­bol­ic and kid­ney dis­or­ders, Al­lena Phar­ma­ceu­ti­cals has added Ann Miller to their board of di­rec­tors. A Mer­ck, Am­gen and Ei­sai alum, Miller was more re­cent­ly the VP of mar­ket­ing at Sanofi.
→ J&J vet Eliz­a­beth Cer­mak has added an­oth­er board ap­point­ment to her ré­sumé. Cer­mak joins Mol­e­culin Biotech while cur­rent­ly serv­ing on the boards of Que On­col­o­gy and Clarus Ther­a­peu­tics as well. Cer­mak for­mer­ly served as world­wide VP per­son­al prod­ucts fran­chise and VP pro­fes­sion­al sales & mar­ket­ing dur­ing her 25-year stint with J&J and pre­vi­ous­ly served as CCO and EVP at POZEN (now Ar­alez Phar­ma­ceu­ti­cals).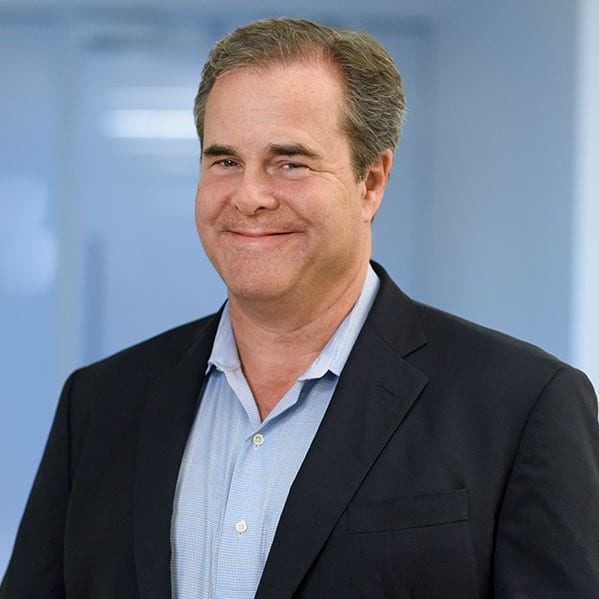 George Mont­gomery
→ Red­wood City, CA biotech Ash­vattha Ther­a­peu­tics, de­vel­op­ing hy­drox­yl den­drimer ther­a­peu­tics from tech­nol­o­gy li­censed from Johns Hop­kins, has elect­ed George Mont­gomery to their board of di­rec­tors. Mont­gomery is al­so a board mem­ber at Lu­men Bio­science and a man­ag­ing di­rec­tor at WestRiv­er Group.
→ Af­ter team­ing up with Mer­ck to study its CD47 block­er ALX148 in com­bi­na­tion with Keytru­da to treat head and neck squa­mous cell car­ci­no­ma (HN­SCC) late last month, ALX On­col­o­gy has formed a sci­en­tif­ic ad­vi­so­ry board with Kei­th Fla­her­ty, Charles Baum and Kipp Weiskopf. Fla­her­ty is a pro­fes­sor of med­i­cine at Har­vard Med­ical School and co-founder of Loxo On­col­o­gy be­fore the com­pa­ny was snatched up by Eli Lil­ly. Baum is the cur­rent CEO and board mem­ber of Mi­rati Ther­a­peu­tics, while Weiskopf is a co-founder of ALX.
→ Af­ter bag­ging Tony Ver­non as non-ex­ec­u­tive chair­man of its board of di­rec­tors last month, glob­al med­ical de­vices com­pa­ny CMR Sur­gi­cal has picked Bill Mc­Comb as non-ex­ec­u­tive di­rec­tor. Mc­Comb climbs aboard with a 14-year stint un­der his belt from J&J and served as com­pa­ny group chair­man of J&J's or­tho­pe­dic and neu­ro­log­i­cal med­ical de­vices busi­ness. In ad­di­tion he served as pres­i­dent at Mc­Neil Con­sumer Health­care and at Or­tho Women's Health & Urol­o­gy.