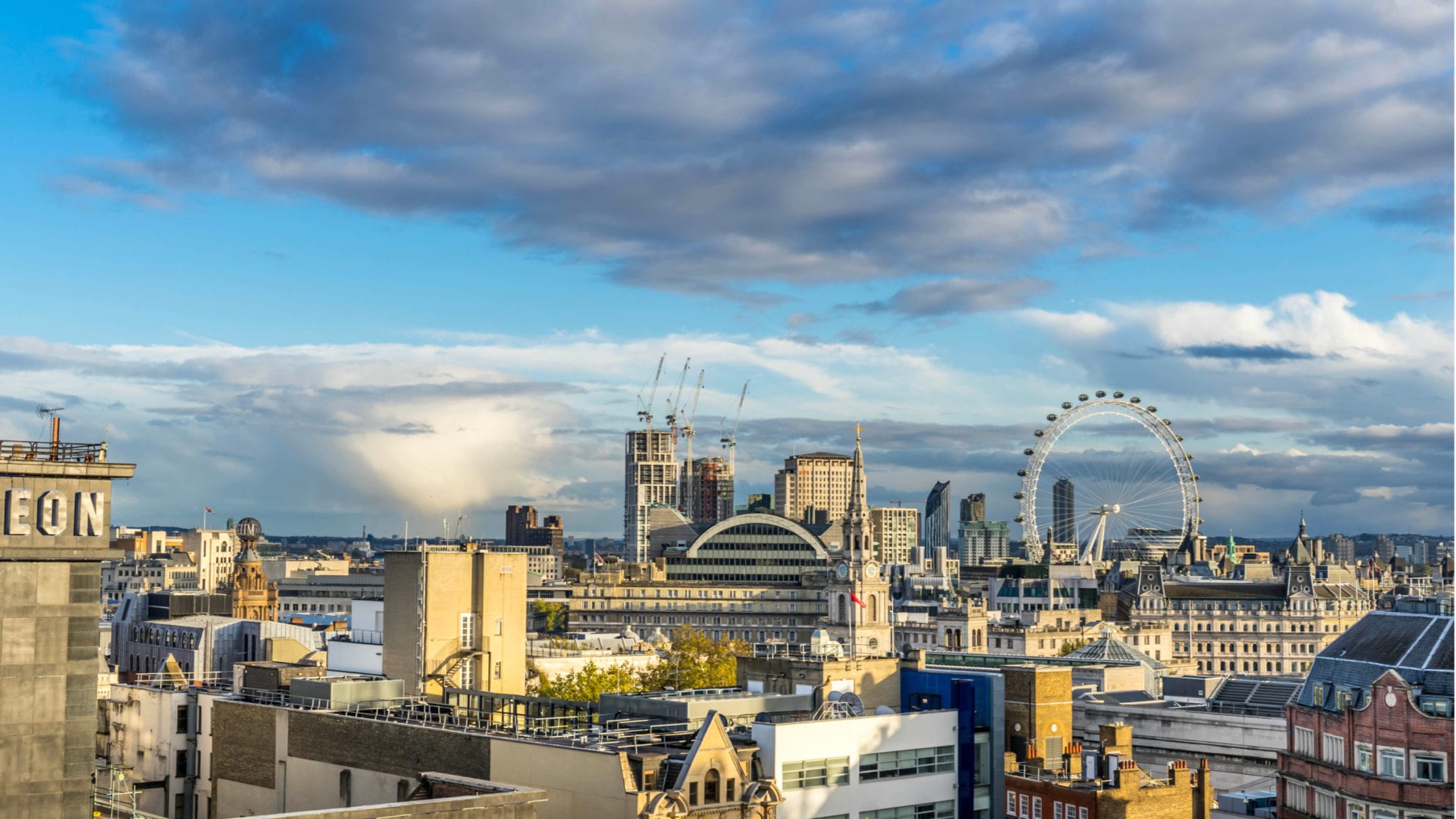 Brex­it who? Record in­vest­ment last year fu­els big spike in reg­is­tered UK biotech firms
LON­DON — Af­ter Britain nar­row­ly signed up to leave the Eu­ro­pean Union in June 2016, the prog­no­sis for in­dus­try was pro­ject­ed to be grim. A new analy­sis sug­gests that UK biotech has es­caped that noose — and in­deed flour­ished — over the pe­ri­od that the di­vorce terms were meant to be for­mu­lat­ed.
By an­a­lyz­ing da­ta from the Com­pa­nies House reg­is­ter — a place where in­for­ma­tion about firms reg­is­tered in the UK is made pub­licly avail­able by the gov­ern­ment — Lon­don-based in­vest­ment man­ag­er Down­ing found that 3,456 ac­tive com­pa­nies are cur­rent­ly in­volved in biotech­nol­o­gy R&D ac­tiv­i­ties, a stag­ger­ing 65% in­crease from 2,095 such firms in the first quar­ter of 2016.
Some 44% of ac­tive biotech­nol­o­gy busi­ness­es have been in­cor­po­rat­ed in the three years since Jan­u­ary 2016 — in­clud­ing 127 in the first two months of 2019, or rough­ly three every work­ing day in Jan­u­ary and Feb­ru­ary, the analy­sis sug­gest­ed.
The surge has been sup­port­ed by record in­vest­ment in UK biotech 2018 — a £2.2 bil­lion in­jec­tion, up 85% from 2017 (with ven­ture cap­i­tal con­tribut­ing to more than half of UK biotech fund­ing: from £681 mil­lion in 2016 to £1.1 bil­lion in 2018), Down­ing said, cit­ing UK BioIn­dus­try As­so­ci­a­tion and In­for­ma Phar­ma In­tel­li­gence da­ta.
Al­though pri­vate firms ac­count for the bulk of UK biotech (96% as of Q1 2019), the num­ber of pub­licly list­ed com­pa­nies are al­so grow­ing (from 30 in Q1 2016 to 42 in Q1 2019), Down­ing found.
"So not on­ly are there a lot of new com­pa­nies be­ing es­tab­lished, the fund­ing is grow­ing across ar­eas as well…from 2017, Se­ries A, Se­ries B and post Se­ries B have all in­creased quite dra­mat­i­cal­ly, es­pe­cial­ly at se­ries B and a lat­er stage, which is a sign that the health­care, health tech­nol­o­gy and biotech­nol­o­gy mar­ket (in the UK) is ac­tu­al­ly ma­tur­ing," said Will Brooks, who di­rects the health­care ac­tiv­i­ties for Down­ing's ven­ture funds, in an in­ter­view with End­points News.
"The fund­ing has dou­bled for Se­ries A, more than dou­bled for Se­ries B and post Se­ries B…and peo­ple see that the ma­tu­ri­ty of the com­pa­nies is chang­ing — its no longer be­ing led by a huge num­ber of small com­pa­nies strug­gling for cap­i­tal. I think there seems to be more ap­petite for con­tin­u­al fund­ing, and al­so var­i­ous dif­fer­ent ex­it routes, from M&A to the pub­lic mar­ket…I think that cre­ates a con­fi­dence fac­tor in the fi­nan­cial com­mu­ni­ty."
Brooks sug­gest­ed ge­net­ics-fo­cused firms, dig­i­tal health com­pa­nies and those in­volved in health­care-re­lat­ed da­ta min­ing for screen­ing, drug de­vel­op­ment, and dis­ease eti­ol­o­gy are the ones gar­ner­ing sig­nif­i­cant in­ter­est. Along­side, the larg­er phar­ma­ceu­ti­cal com­pa­nies are now see­ing more val­ue in ear­ly stage tech­nolo­gies, which is trig­ger­ing M&A, he said.
Ge­net­ics and big da­ta-fo­cused deals are all the rage across both sides of the At­lantic. Apart from the slate of re­cent deals bet­ting on gene ther­a­pies, As­traZeneca has sharp­ened its fo­cus on ge­nomics by pour­ing its R&D re­sources in­to a new cen­ter in part­ner­ship with Can­cer Re­search UK to de­vel­op per­son­al­ized can­cer drugs. Fel­low British drug­mak­er GSK $GSK, has tied up with 23andMe to gain ac­cess to the lat­ter's data­base — to look for dis­ease rel­e­vant genes. Re­gen­eron $REGN has carved out its own ge­net­ics cen­tre, Am­gen $AMGN is delv­ing deep­er to iden­ti­fy and val­i­date dis­ease tar­gets with its in­vest­ment in Ox­ford Nanopore Tech­nolo­gies and ac­qui­si­tion of de­CODE ge­net­ics, while Ver­tex $VRTX has part­nered with UK-based Ge­nomics plc on their plat­form for ge­net­ics and ma­chine learn­ing.
With a surge in biotech busi­ness and in­vest­ment comes an uptick in hir­ing.
De­mand for work­ers with­in the larg­er UK life sci­ences in­dus­try jumped by 11% last year, ac­cord­ing to da­ta com­piled for the As­so­ci­a­tion of Pro­fes­sion­al Staffing Com­pa­nies (AP­SCo). Clin­i­cal va­can­cies rose the high­est, with an in­crease of 37%, while de­mand for R&D per­son­nel re­mained rel­a­tive­ly flat at 4.6%. Over­all, phar­ma­ceu­ti­cal firms con­tin­ued to of­fer the li­on's share of work op­por­tu­ni­ties, al­though CRO job open­ings saw a steep spike of 25.6%.
Sy­neos Health is now the largest sin­gle re­cruiter for sci­en­tif­ic roles in the UK, while IQVIA and GSK are al­so dri­ving sig­nif­i­cant de­mand for tal­ent, with va­can­cies at these firms in­creas­ing by 81% and 14% re­spec­tive­ly, ac­cord­ing to the analy­sis.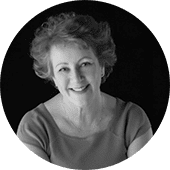 Ann Swain
"De­spite un­cer­tain­ty sur­round­ing Brex­it, the strength of the UK phar­ma sec­tor has been thriv­ing over the past year, with clin­i­cal va­can­cies show­ing ex­treme­ly pos­i­tive growth. Glob­al test­ing vol­umes are ris­ing due to an age­ing pop­u­la­tion, sur­plus in man­age­ment of dis­eases, and in­creased ac­cess to care. This rea­son, and the fact that the UK is home to three of the top five uni­ver­si­ties for pre-clin­i­cal, clin­i­cal and health sci­ences, ex­plains why there is such a high de­mand for pro­fes­sion­als in this sec­tor," AP­SCo chief Ann Swain said in a state­ment.
But a Glob­al­Da­ta sur­vey pub­lished last No­vem­ber in­di­cat­ed damp­en­ing en­thu­si­asm for the sec­tor — a mere 23% of health­care pro­fes­sion­als sur­veyed across the US, UK, and EU thought that the UK would be an at­trac­tive des­ti­na­tion for health­care com­pa­nies to con­duct re­search and man­u­fac­tur­ing fol­low­ing Brex­it.
"The Brex­it ef­fect has not re­al­ly fun­neled through — in terms of fund­ing — for com­pa­nies on the pure­play fi­nan­cial lev­el. Where it may have an im­pact is on the abil­i­ty to ac­cess re­search fund­ing and re­search grants through the Eu­ro­pean fund­ing agen­cies — I think that will have a knock on ef­fect in the fu­ture, but it's not re­al­ly sig­nif­i­cant just now," said Brooks.
All things con­sid­ered, the fu­ture for UK biotech looks bright — bar­ring an un­fore­seen macro event, he added.
"For now there's a de­gree of con­fi­dence in the sec­tor, I think peo­ple are un­der­stand­ing it bet­ter. The biotech mar­ket has now been go­ing for 25-30 years, and I think now you're get­ting a ma­tu­ri­ty amongst the in­vestors, that they un­der­stand what they're ac­tu­al­ly do­ing. More flex­i­ble in­vest­ment prod­ucts are com­ing up as well, mak­ing it eas­i­er for com­pa­nies to fund them­selves. I think you'll see an in­crease in ac­tu­al fund­ing round sizes and a con­tin­u­al stream of com­pa­nies mov­ing from seed cap­i­tal to fund­ing rounds."