Brii Bio gets all hands on deck for Covid-19 an­ti­body hunt, lever­ag­ing Chi­nese part­ner­s' work with re­cov­ered pa­tients
A preprint pa­per de­scrib­ing 206 mon­o­clon­al an­ti­bod­ies against SARS-Cov-2 iso­lat­ed from eight Covid-19 pa­tients in Chi­na at­tract­ed a small ral­ly on Twit­ter a few days ago, when Broad in­ves­ti­ga­tor David Liu dubbed it "very good news."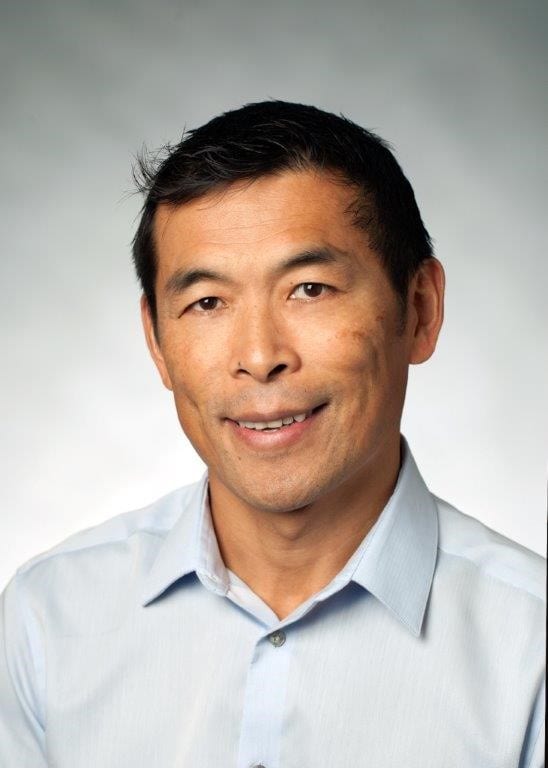 Zhi Hong
Now Brii Bio is un­veil­ing some more good news: It's part­ner­ing with the re­searchers be­hind that pa­per from Ts­inghua and 3rd Peo­ple's Hos­pi­tal of Shen­zhen to bring some of those an­ti­bod­ies to the clin­ic.
The ra­tio­nale be­hind de­ploy­ing an­ti­bod­ies from pa­tients who have re­cov­ered from a vi­ral in­fec­tion as a pro­phy­lac­tic and ther­a­peu­tic is root­ed in age-old con­va­les­cent plas­ma-based ther­a­pies. The strat­e­gy — which is al­so pur­sued by Vir and Re­gen­eron — has al­so been borne out in tri­als of Ebo­la treat­ments, CEO Zhi Hong said.
By com­bin­ing the Chi­nese part­ners' wet lab ca­pa­bil­i­ties and ac­cess to pa­tients with the de­vel­op­ment, an­ti­body op­ti­miza­tion and reg­u­la­to­ry ex­per­tise of his trans-Pa­cif­ic biotech, Hong is look­ing at en­ter­ing the clin­ic with­in six months. They are cur­rent­ly test­ing mul­ti­ple can­di­dates in par­al­lel; a cock­tail reg­i­men with at least two an­ti­bod­ies is like­ly to emerge.
Hong, a long­time in­fec­tious dis­ease re­searcher, calls this a "per­fect team" put to­geth­er at the right time to put ex­ist­ing skills and re­la­tion­ships to a new use.
"I have to say that I was re­al­ly im­pressed by the hos­pi­tal in Ts­inghua," he said, re­call­ing a vis­it years ago. "They lit­er­al­ly have close to a hun­dred in­ves­ti­ga­tors work­ing on shifts. They're work­ing day and night, those peo­ple. Re­al­ly hard work­ing and re­al­ly in­spir­ing."
Hav­ing ap­point­ed a project leader, Brii is rapid­ly as­sem­bling a team to tack­le the chal­lenge. In fact, Hong sees this process ac­cel­er­at­ing his plans to grow to 80 this year — 60 in the Bei­jing R&D cen­ter and 20 in Chapel Hill, North Car­oli­na. While cash crunch­es may be forc­ing oth­er biotechs to lay off parts of its staff or freeze hir­ing, now is the time for Brii to re­cruit the best peo­ple who want to step up in a cri­sis, Hong said.
The all-hands-on-deck men­tal­i­ty al­so en­tails sup­port­ing oth­ers to in­crease every­one's chance of suc­cess. Brii has hand­ed David Ho, the Co­lum­bia re­searcher best known for his work in AIDS, $2 mil­lion to sup­port his hunt for a coro­n­avirus cure.
Part of Ho's four-pronged strat­e­gy is to find an­ti­bod­ies from pa­tients who have re­cov­ered — first in Hong Kong and now in New York City as it be­comes the epi­cen­ter of the US out­break.
"Our in­dus­try has been trained to re­al­ly com­pete with each oth­er like glad­i­a­tors. I think in this case we're re­al­ly look­ing at how to work to­geth­er," he said. "Clear­ly this is a prob­lem the scale of which is so large I don't think any sin­gle com­pa­ny can ad­dress that them­selves."
For a look at all End­points News coro­n­avirus sto­ries, check out our spe­cial news chan­nel.