Bris­tol-My­ers ax­es 107 more staffers as it com­pletes an R&D over­haul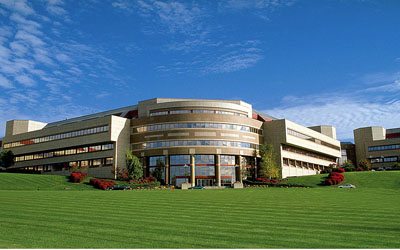 Walling­ford, CT site
Wind­ing down its R&D ops in Walling­ford, CT, Bris­tol-My­ers Squibb $BMY has put its re­main­ing work­ers on no­tice that it's ax­ing 107 staffers in the next step of the big re­vamp.
The bio­phar­ma gi­ant said more than a year ago that it would shut­ter its big fa­cil­i­ty in the state, while al­so re­vers­ing a de­ci­sion to try and re­lo­cate work­ers to some oth­er fa­cil­i­ty in the state.
That re­or­ga­ni­za­tion in­cludes ex­pand­ing op­er­a­tions in Lawrenceville and New Brunswick, NJ and Red­wood City, CA, and open­ing a new re­search site in Cam­bridge, MA.
The lat­est cuts will be com­plet­ed by ear­ly April, Bris­tol-My­ers not­ed in a WARN state­ment filed with the state.
Lo­cal press re­ports say that Bris­tol-My­ers has cut its work­force in Walling­ford in half, with about 400 left now as it pre­pares to ex­it Con­necti­cut by the end of this year. The com­pa­ny once em­ployed 800 at the site.