Bris­tol-My­ers checks off an­oth­er mile­stone on the Cel­gene CVR, hus­tling Yescar­ta ri­val to the mar­ket
As Bris­tol-My­ers Squibb wrapped its $74 bil­lion ac­qui­si­tion of Cel­gene last No­vem­ber, in­vestors be­gan a 16-month count­down to March 2021 — the dead­line for the phar­ma gi­ant to gain ap­proval on three of its new pipeline fa­vorites in or­der for the $9 con­tin­gent val­ue rights to ma­te­ri­al­ize.
An­oth­er one of them is now firm­ly on track to hit the goal ear­ly.
The FDA has ac­cept­ed Bris­tol-My­ers' BLA for liso-cel, the CD19-di­rect­ed CAR-T orig­i­nal­ly de­vel­oped by Juno, and grant­ed a pri­or­i­ty re­view that brings the PDU­FA date up to Au­gust 17, 2020.
You may re­mem­ber the drug as JCAR017, the fol­low-up drug at the cen­ter of Juno's come­back fol­low­ing some lethal neu­ro­tox­i­c­i­ty is­sues with its first-gen JCAR015. Along with Juno's BC­MA CAR-T pro­gram and the in­fringe­ment law­suit against Kite Phar­ma, it's al­so part of what in­trigued Cel­gene enough to gob­ble up the whole op­er­a­tion with $9 bil­lion two years ago.
Bris­tol-My­ers has since tak­en over and pre­sent­ed an up­beat as­sess­ment of a 268-pa­tient piv­otal tri­al for re­lapsed/re­frac­to­ry large B-cell lym­phoma. In­ves­ti­ga­tors tracked a 73% re­sponse rate and 53% com­plete re­sponse rate among pa­tients who have un­der­gone at least 2 pri­or lines of treat­ment.
"Re­call, there was some de­bate in the mar­ket­place whether this drug would get Pri­or­i­ty Re­view giv­en it would be the third CAR-T on the mar­ket if ap­proved," Mizuho an­a­lyst Sal­im Syed not­ed.
The news marks the "best case out­come," he added, giv­en that the mile­stone dead­line for liso-cel is Dec 31, 2020.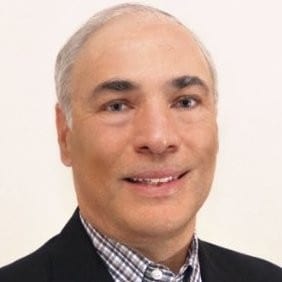 Stan­ley Frankel
"There re­mains a crit­i­cal need for ad­di­tion­al ther­a­pies in large B-cell lym­phoma, par­tic­u­lar­ly for re­lapsed or re­frac­to­ry pa­tients," Stan­ley Frankel, Bris­tol My­ers' SVP of cel­lu­lar ther­a­py de­vel­op­ment, said in a state­ment.
Gilead's pi­o­neer­ing CAR-T Yescar­ta was ap­proved in the ex­act same in­di­ca­tion in Oc­to­ber 2017 based on sim­i­lar da­ta from a small­er tri­al. Bris­tol-My­ers' hope is that a low­er rate of cy­tokine re­lease syn­drome — just 2% in TRAN­SCEND NHL 001 — can con­vince physi­cians and pay­ers to choose their ther­a­py, even as new ev­i­dence sug­gests CRS risks can be mit­i­gat­ed by ear­ly use of steroids.
"There is a po­ten­tial these pa­tients can be treat­ed on an out­pa­tient ba­sis," Samit Hi­rawat, the chief med­ical of­fi­cer, pre­vi­ous­ly told End­points News.
The com­mer­cial prospect re­mains a whole oth­er ques­tion, as in­vestors ques­tion whether Yescar­ta sales have plateaued at rough­ly $120 mil­lion per quar­ter.
The oth­er two cat­a­lysts that for­mer Cel­gene share­hold­ers need to re­deem their CVR — now list­ed on the NYSE as $BMYRT — will be the ap­provals of mul­ti­ple scle­ro­sis drug ozan­i­mod and bb2121, the blue­bird-part­nered BC­MA CAR-T. Once spurned, ozan­i­mod now has a PDU­FA date of March 25. Mean­while, the bb2121 sub­mis­sion may not hap­pen un­til lat­er this year; it has the lat­est dead­line out of the triple crown, set at the end of Q1 2021.
So­cial im­age cred­it: AP