Bris­tol-My­ers dodges a bul­let as PT­AB turns down in­ter partes re­view pitch for Cel­gene's cash cow
Cel­gene just won an­oth­er cru­cial patent skir­mish in its on­go­ing fight to keep its block­buster rev­enue pump­ing in from Revlim­id — a key fea­ture in the shaky $74 bil­lion buy­out deal that Bris­tol-My­ers Squibb has been de­fend­ing in a se­ries of ap­pear­ances over the last few days.
The Patent Tri­al and Ap­peal Board has de­nied a pe­ti­tion from Alvo­gen for an in­ter partes re­view of the Revlim­id patents. That move comes a month af­ter Dr. Red­dy's was al­so stiff armed.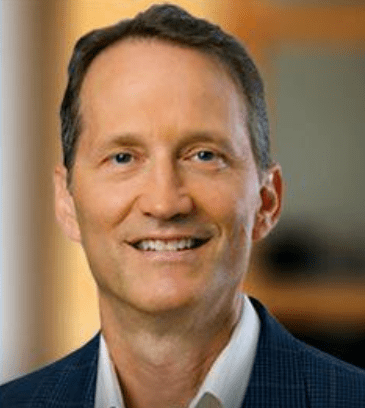 Charles Ban­croft
Alvo­gen has be­gun rolling out a gener­ic ver­sion of Revlim­id in cer­tain small Eu­ro­pean mar­kets in re­cent weeks, rais­ing fresh ques­tions about the dura­bil­i­ty of the fran­chise, which pro­duced $9.7 bil­lion of Cel­gene's $15.2 bil­lion in sales rev­enue last year — a whop­ping 64% of its to­tal rev­enue.
Crit­ics have not­ed that Bris­tol-My­ers is buy­ing in­to one of the great patent cliffs in all of bio­phar­ma and an IPR process right now would have raised se­ri­ous con­cerns about ac­cel­er­at­ing the loss of patent pro­tec­tion. As it stands, an­a­lysts ex­pect to see Revlim­id to start fac­ing off against cheap­er gener­ics in 2022, when Nat­co has a deal to be­gin lim­it­ed mar­ket­ing that steadi­ly ramps up to a full scale cam­paign.
In the mean­time, Bris­tol-My­ers is bet­ting that it can gain ap­provals on 6 late-stage drugs in Cel­gene's pipeline — in­clud­ing ozan­i­mod, JCAR017 and bb2121. But the tightrope walk is rais­ing qualms that one mis­step could cost the com­pa­ny dear­ly, with sev­er­al ob­servers won­der­ing if an ac­ci­dent-prone Cel­gene team is set­ting up Bris­tol-My­ers for a set­back.
"When we got in­to more broad­er dili­gence, the first thing we looked at again was Revlim­id IP, be­cause a cer­tain­ty of those cash flows were fun­da­men­tal to our cal­cu­lus in all of this," said Bris­tol-My­ers CFO Charles Ban­croft in a Q&A with Bar­clays' Ge­off Meacham yes­ter­day. Through it all, he main­tained, Bris­tol-My­ers took a more con­ser­v­a­tive ap­proach than any­one to what Revlim­id will be­ing in.
Bris­tol-My­ers ex­ec­u­tive team, led by CEO Gio­van­ni Caforio, have been rat­tled by some out­spo­ken op­po­si­tion to the deal. Af­ter its largest in­vestor turned against the buy­out, they've been mak­ing their case for the M&A deal. But new ques­tions have arisen re­lat­ed to the ozan­i­mod patent that Cel­gene holds.
To­day, the cards fells in Bris­tol-My­ers' fa­vor. Its shares are down 2.2% in mid-morn­ing trad­ing.