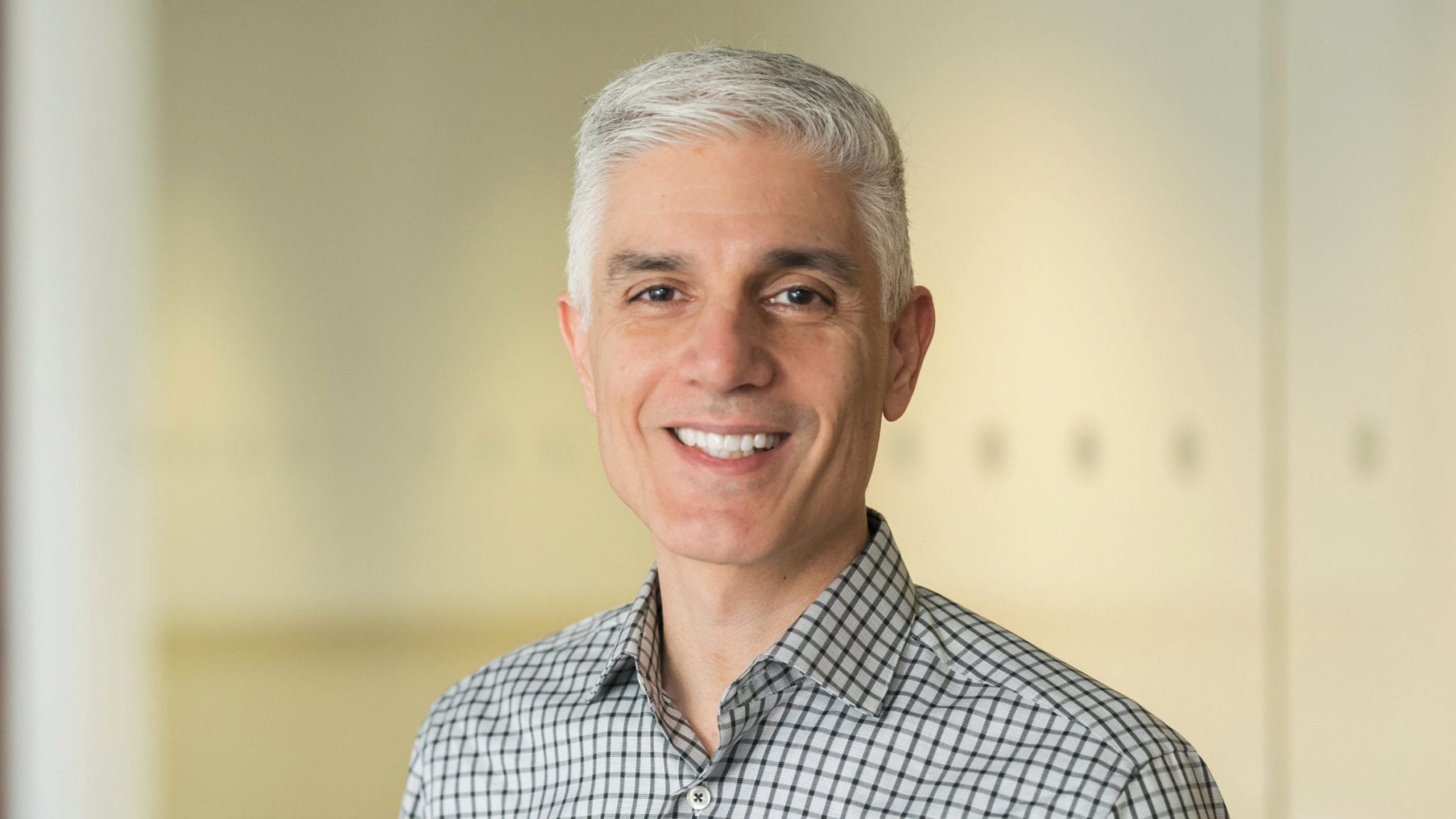 Ramy Farid, Schrödinger CEO (Schrödinger)
Bris­tol My­ers fronts new Schrödinger al­liance with $55M up­front, ex­pand­ing pre­ci­sion on­col­o­gy pro­file
Bris­tol My­ers Squibb has a new R&D part­ner, one to which they're pay­ing a pret­ty pen­ny to use their dis­cov­ery plat­form.
The phar­ma com­pa­ny is dol­ing out $55 mil­lion up­front to Schrödinger $SD­GR to work on up to five small mol­e­cules, with the po­ten­tial for $2.7 bil­lion in mile­stone pay­ments. Schrödinger's ini­tial tar­gets in­clude HIF-2 al­pha and SOS1/KRAS for a type of kid­ney can­cer and KRAS-dri­ven can­cers, re­spec­tive­ly.
Mon­day's news was greet­ed well by in­vestors, as Schrödinger shares ticked up rough­ly 10% in ear­ly trad­ing.
With­in the col­lab­o­ra­tion's 8-K, Schrödinger got in­to the nit­ty grit­ty of the mile­stones. The com­pa­ny can re­ceive up to $585 mil­lion per on­col­o­gy tar­get, with $360 mil­lion for R&D and reg­u­la­to­ry mile­stones and $225 mil­lion for com­mer­cial mile­stones. For neu­rol­o­gy and im­munol­o­gy tar­gets, BMS's pay­ments could max out at $482 mil­lion — $257 mil­lion on the R&D and reg­u­la­to­ry side, with an­oth­er $225 mil­lion for com­mer­cial­iza­tion mile­stones.
Schrödinger can al­so re­ceive roy­al­ties rang­ing from the mid-sin­gle dig­its to low-dou­ble dig­its.
The com­pa­ny's dis­cov­ery plat­form proved the im­pe­tus for such a deal, which CEO Ramy Farid stressed to End­points News is not one of the many ma­chine learn­ing or AI-based tech­nolo­gies that have tak­en the biotech world by storm. Rather, Schrödinger's plat­form cre­ates physics-based mol­e­c­u­lar sim­u­la­tions that can pre­dict how mol­e­cules and com­pounds will bind to pro­teins be­fore even step­ping foot in the wet lab.
And since there's no AI in­volved, Schrödinger doesn't have to spend time train­ing their mod­el to rec­og­nize and de­tect a drug's po­ten­tial affin­i­ty. Farid says the com­pa­ny can sim­u­late a com­pound's en­tire chem­i­cal space, or the pool of its po­ten­tial el­e­men­tal com­bi­na­tions, which can to­tal up to 10 to the pow­er of 50 dif­fer­ent struc­tures.
"For ex­am­ple when you want to build an AI, let's say to de­tect cats in pho­tographs, you feed the mod­el a bunch of pic­tures of cats … physics-based meth­ods do not do that at all, there is no train­ing set," Farid said, adding lat­er, "This is the rea­son why AI doesn't work re­li­ably. That space is so enor­mous that it's im­pos­si­ble to gen­er­ate a train­ing set that can cap­ture all of it."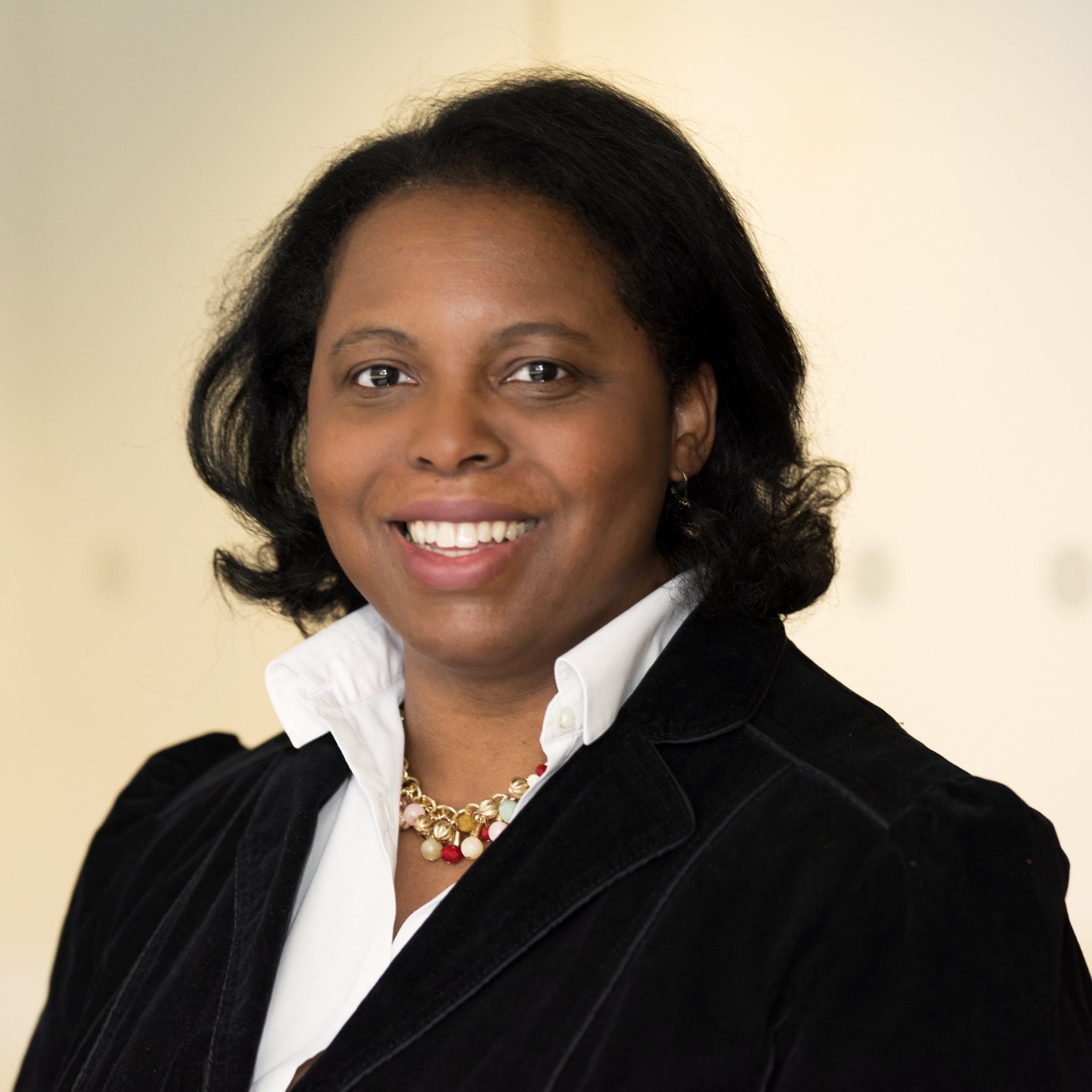 Karen Akin­sanya
Though Schrödinger isn't close to test­ing any­thing in an­i­mals, let alone hu­mans, they'll be work­ing on the two ini­tial tar­gets for the fore­see­able fu­ture, as the part­ner­ship runs for four years. Once the pro­grams in the deal get to the IND-en­abling stage, Schrödinger will hand off de­vel­op­ment to BMS, R&D chief Karen Akin­sanya said. Schrödinger will re­tain un­lim­it­ed ac­cess to its plat­form.
For BMS, the deal fits in­to a trend of ex­pand­ing their im­muno-on­col­o­gy ef­fort through R&D part­ner­ships since its big-mon­ey ac­qui­si­tion of Cel­gene. The com­pa­ny spent $475 mil­lion in Au­gust for con­trol of Drag­on­fly's ex­tend­ed half-life cy­tokine DF6002, a mono­va­lent IL-12 im­munoglob­u­lin Fc fu­sion pro­tein de­signed to fire up a tar­get­ed im­mune re­sponse.
A week lat­er, BMS bought out a small biotech called For­bius whose pipeline of TGF-be­ta in­hibitors matched their on­col­o­gy deal pro­file. The terms of that trans­ac­tion weren't dis­closed, though For­bius' un­re­lat­ed as­sets were spun out in­to an­oth­er com­pa­ny.