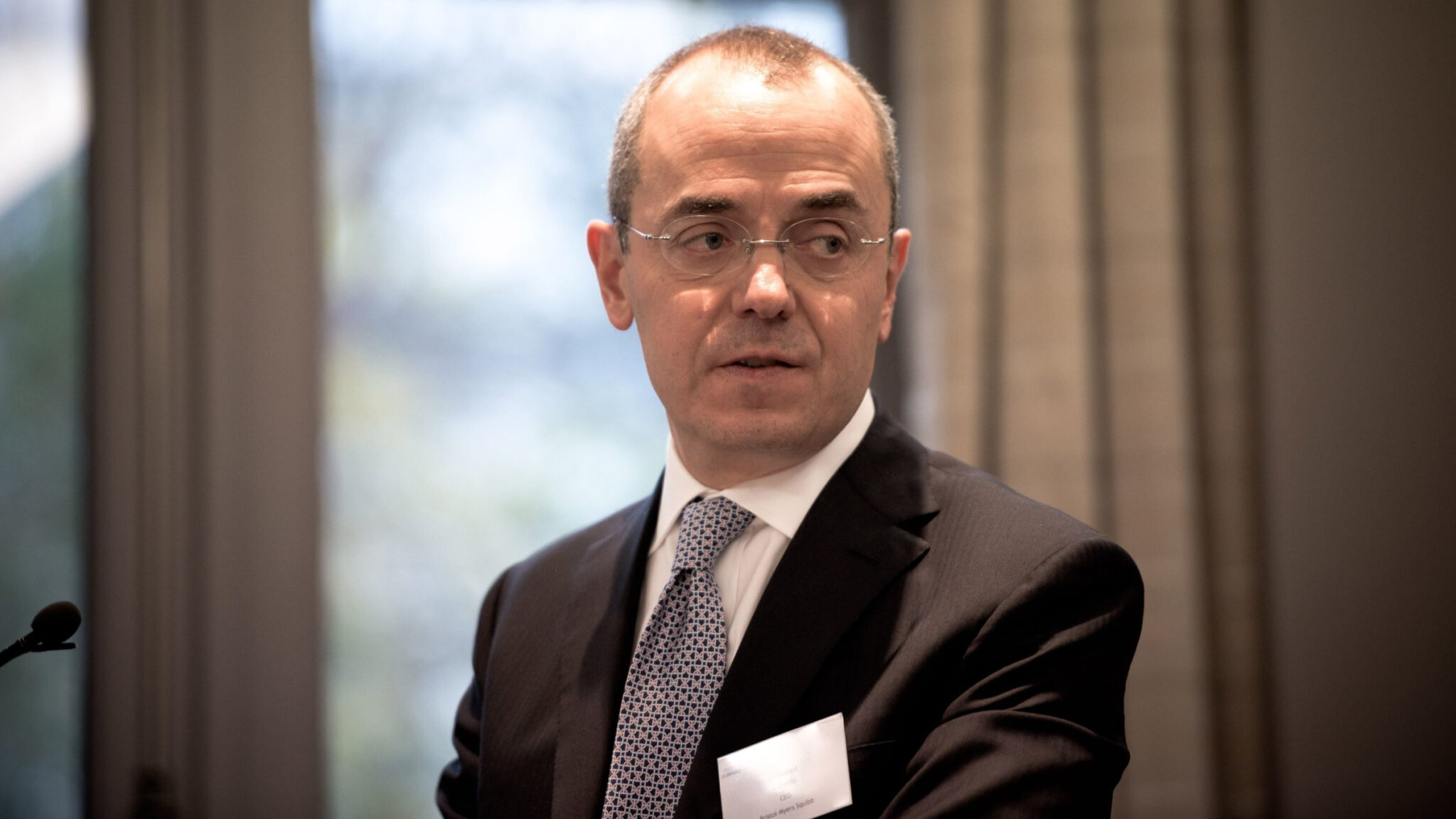 Giovanni Caforio, Bristol Myers Squibb CEO (Nicolas Messyasz/Sipa via AP Images)
Bris­tol My­ers Squibb strikes deal to sell NY site to South Ko­re­an con­glom­er­ate — but it's keep­ing qui­et on the de­tails
Bris­tol My­ers Squibb's man­u­fac­tur­ing fa­cil­i­ty in East Syra­cuse, NY, is about to be swal­lowed up by one of the largest con­glom­er­ates in South Ko­rea.
Lotte Cor­po­ra­tion and BMS un­veiled a fresh deal for the site on Fri­day while keep­ing most of the de­tails — in­clud­ing the fi­nanc­ing — un­der wraps. BMS even de­clined to dis­close the site's square footage in an email to End­points News.
Mean­while, South Ko­rea's Yon­hap News Agency re­port­ed that the deal cost Lotte $160 mil­lion. In re­turn, the con­glom­er­ate gets the site, equip­ment and a work­force with "tech­ni­cal ca­pa­bil­i­ties and ex­per­tise."
How many peo­ple is that? Syra­cuse.com re­port­ed that a team of around 400 peo­ple will all be­come Lotte em­ploy­ees up­on clos­ing.
BMS isn't go­ing far, though. Lotte will con­tin­ue to man­u­fac­ture prod­ucts for the phar­ma gi­ant — $220 mil­lion worth over the next three years, ac­cord­ing to Yon­hap. The deal should close by the sec­ond half of this year.
Once that hap­pens, the East Syra­cuse site will serve as the epi­cen­ter for Lotte's new bi­o­log­ics con­tract de­vel­op­ment and man­u­fac­tur­ing or­ga­ni­za­tion (CD­MO) busi­ness in the Unit­ed States. Even­tu­al­ly, the com­pa­ny hopes to ex­pand its CD­MO of­fer­ings be­yond just BMS. Ac­cord­ing to Yon­hap, Lotte plans to in­vest 2.5 tril­lion won, or $1.9 bil­lion, in the bio sec­tors over the next decade.
"The East Syra­cuse site has been an im­por­tant part of our com­pa­ny's his­to­ry and our man­u­fac­tur­ing net­work for many decades, and we are con­fi­dent that Lotte will ful­ly lever­age the fa­cil­i­ty, its ca­pa­bil­i­ties and its ex­pe­ri­enced work­force as it con­tin­ues to play a vi­tal role for pa­tients around the world," Karin Shana­han, EVP of glob­al prod­uct de­vel­op­ment and sup­ply at BMS, said in a state­ment.
The fa­cil­i­ty, ac­cord­ing to BMS, was orig­i­nal­ly es­tab­lished in 1943 to an­swer the US gov­ern­ment's call for the large-scale pro­duc­tion of peni­cillin. It's cur­rent­ly li­censed to man­u­fac­ture four prod­ucts: Op­di­vo, Nu­lo­jix, Yer­voy and Em­plic­i­ti.
South Ko­re­an con­glom­er­ates have been mov­ing steadi­ly in­to the CD­MO space. In 2021, SK Bio­sciences moved for­ward with a deal with the Cen­ter for Break­through Med­i­cines (CBM), a Philadel­phia-based CD­MO. Al­so in the same year, Sam­sung Bi­o­log­ics inked an agree­ment with Boston biotech Green­Light Bio­Sciences to man­u­fac­ture its mR­NA Covid-19 vac­cine at a com­mer­cial scale.