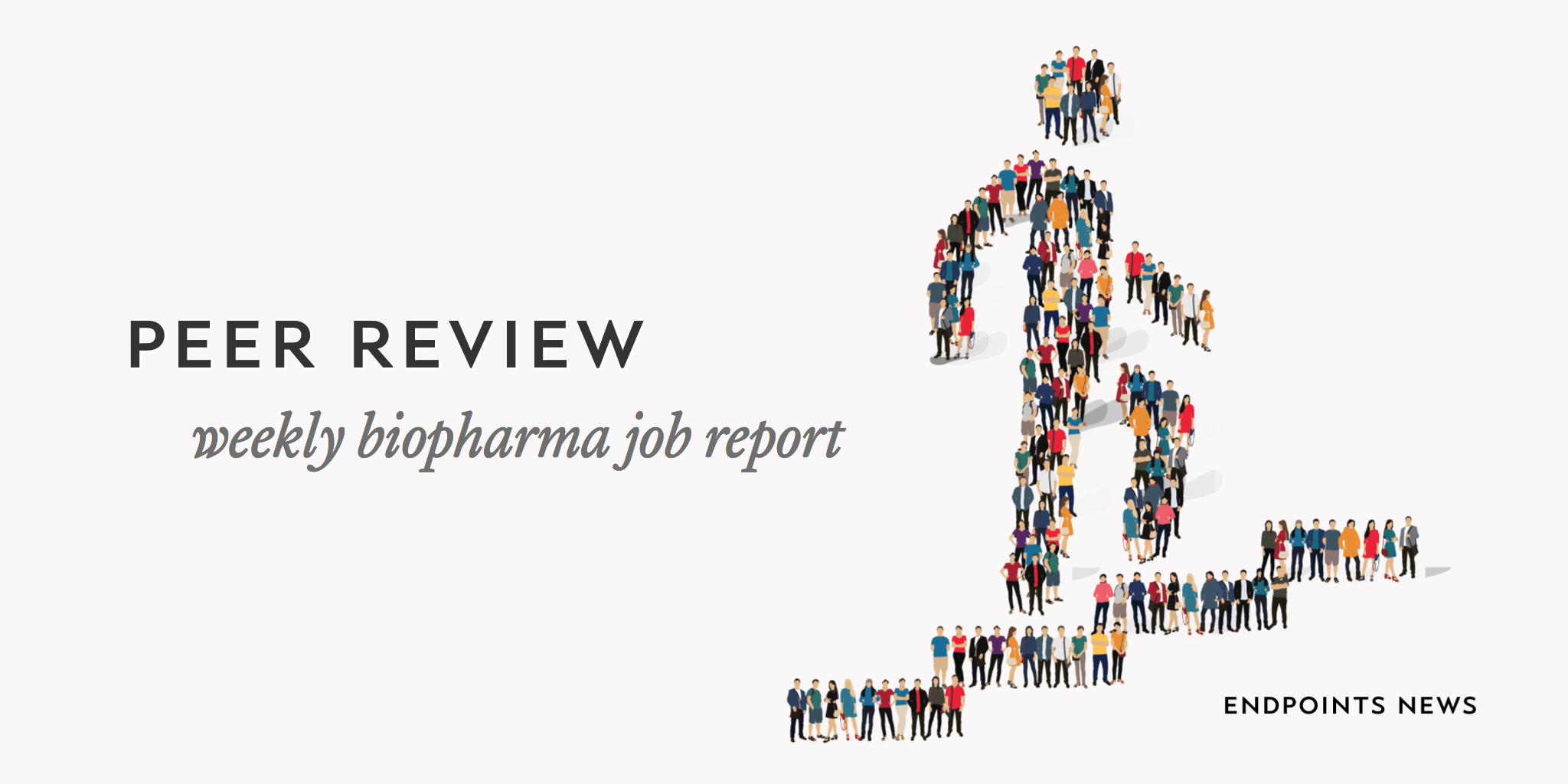 Bris­tol-My­ers vet Car­o­line Loew heads up Glympse Bio; Kalei­do nabs GSK's CMO Katharine Kno­bil
→ Bris­tol-My­ers Squibb vet Car­o­line Loew has trad­ed an R&D strat­e­gy and plan­ning role for the top job at Glympse Bio. Af­ter a 20-year ca­reer in drug de­vel­op­ment, with stints at Mer­ck and PhRMA, Loew will now lead the Arch-backed start­up in ad­vanc­ing its in vi­vo dis­ease-mon­i­tor­ing ac­tiv­i­ty sen­sors.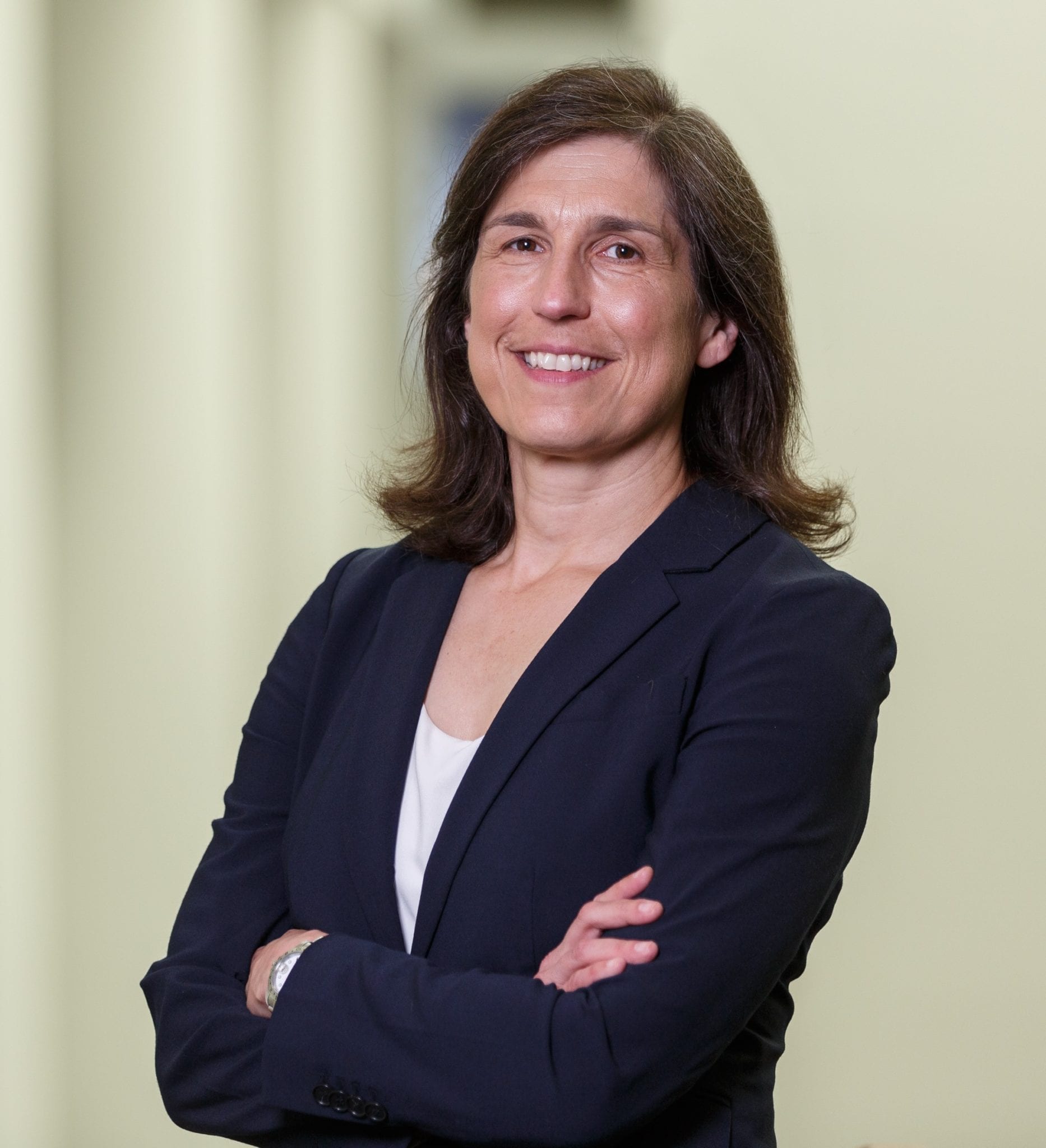 Katharine Kno­bil
→ Kalei­do Bio­sciences has scooped Katharine Kno­bil from Glax­o­SmithK­line to be­come its CMO and head up R&D. Found­ed by Flag­ship Pi­o­neer­ing in 2015 and boost­ed by a $101 mil­lion mega-round this year, the biotech is de­vel­op­ing a pipeline of mi­cro­bio­me-based ther­a­pies that Kno­bil is tasked with steer­ing in­to Phase II in 2019.
→ Thomas Can­nell has brought fel­low phar­ma vet Den­nis Kim to his team at Sesen Bio as he steers the new­ly re­named com­pa­ny through a Phase III tri­al for the blad­der can­cer treat­ment Vicini­um (VB4-845). Be­tween Ipsen, Spec­trum, No­var­tis, Bio­gen and Am­gen, the new CMO has been in­volved in the ap­proval and com­mer­cial­iza­tion of more than 10 prod­ucts in on­col­o­gy and im­munol­o­gy, the com­pa­ny says.
→ Gene ther­a­py de­vel­op­er Pre­vail Ther­a­peu­tics is shak­ing up its C-suite for the new year. Brett Ka­plan, a man­ag­ing di­rec­tor at Ever­core, is join­ing as CFO while Cel­gene vet Emi­ly Minkow gets a pro­mo­tion to chief busi­ness of­fi­cer from EVP of BD and strat­e­gy.
→ As Eiger Bio­Phar­ma­ceu­ti­cals $EIGR ral­lies for a po­ten­tial piv­ot in­to com­mer­cial stage, it's re­cruit­ed sea­soned fi­nan­cial ex­ec Sri Ryali to its lead­er­ship. Most re­cent­ly at Aim­mune, where he helped lead an IPO, Ryali's pre­vi­ous work ex­pe­ri­ence spans Jazz, Onyx and Am­gen. He re­places James Welch as CFO.
→ In con­junc­tion with an or­ga­ni­za­tion­al over­haul that in­volves cut­ting a quar­ter of its staff, MiMedx is al­so re­struc­tur­ing its C-suite. Chris Cash­man is out as the strug­gling biotech elim­i­nates the chief com­mer­cial of­fi­cer post that he oc­cu­pied. And then there's the string of pro­mo­tions: Mark Landy to chief strat­e­gy of­fi­cer, David Ma­son to chief med­ical of­fi­cer (re­plac­ing Don­ald Fer­rerolf, who's re­tir­ing); and John Har­ris to SVP, mar­ket­ing and busi­ness de­vel­op­ment.
→ On the heels of its first pos­i­tive da­ta read­out in months, Lund­beck an­nounced An­ders Gersel Ped­er­sen is re­tir­ing from his role as head of R&D af­ter 19 years with the com­pa­ny.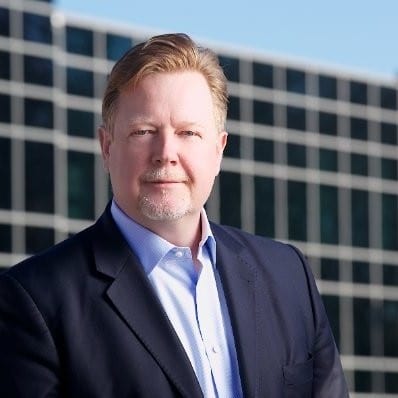 Thomas Wes­sel
→ Build­ing on decades of ex­pe­ri­ence in neu­ro­log­i­cal drug de­vel­op­ment — fea­tur­ing CMO stints at Acor­da and Flex Phar­ma — Thomas Wes­sel has tak­en up a new chal­lenge to lead Swiss biotech As­ceneu­ron's ex­pan­sion in­to the US as its CMO. He will over­see reg­u­la­to­ry and clin­i­cal de­vel­op­ment for de­men­tia treat­ment ASN120290 from the com­pa­ny's new of­fices in Cam­bridge, MA.
→ On the verge of start­ing Phase III tri­als for reza­fun­gin, Cidara Ther­a­peu­tics $CDTX has tapped for­mer Gold­man Sachs man­ag­ing di­rec­tor James Levine as CFO. Al­so join­ing the com­pa­ny: Jes­si­ca Oien, gen­er­al coun­sel and sec­re­tary.
→ Af­ter 30 years launch­ing and mar­ket­ing drugs for the likes of Cel­gene, J&J and Bris­tol-My­ers Squibb, Mark Kre­ston is tak­ing his com­mer­cial chops Knopp Bio­sciences. As chief com­mer­cial of­fi­cer, he is tasked with de­vis­ing a glob­al strat­e­gy for the com­pa­ny's treat­ments for in­flam­ma­to­ry and neu­ro­log­i­cal dis­eases, some of which are poised for Phase II and III stud­ies.
→ Two ex­ecs on Cel­gene's CAR-T team have jumped to Omeros. Daniel Kir­by has been named VP and head of com­mer­cial, while Justin Mc­Cue will be­come VP of chem­istry, man­u­fac­tur­ing and con­trols, with re­spon­si­bil­i­ties over all of Omeros' pro­grams rang­ing from eye ther­a­py to blood clot treat­ment.
→ Eye­ing an en­try in­to the clin­ic next year, Re­lay Ther­a­peu­tics has hired Mary Mad­er from Eli Lil­ly to be VP of chem­istry and Ve­rastem's Ma­hesh Pad­val as SVP of phar­ma­ceu­ti­cal drug de­vel­op­ment.
→ William West­lin is the new EVP of R&D at eGe­n­e­sis, lead­ing the xeno­trans­plan­ta­tion re­search and prod­uct de­vel­op­ment work for the George Church spin­out. He pre­vi­ous­ly held sim­i­lar roles at Nim­bus Ther­a­peu­tics and Avi­la Ther­a­peu­tics, but har­vest­ing an­i­mal or­gans for hu­man use will be a new field for him.