Buck­ing the trend, Antares gains FDA OK for testos­terone in­jec­tion on sec­ond try
A year af­ter its testos­terone re­place­ment ther­a­py was spurned at the FDA, Antares Phar­ma has snatched an OK from an agency that has made its dis­like for such treat­ments well known.
Antares can now be­gin mar­ket­ing three dif­fer­ent dos­es of Xyost­ed, a sub­cu­ta­neous au­to-in­jec­tor con­tain­ing testos­terone enan­thate, though the ap­proval does come with a boxed warn­ing about blood pres­sure in­creas­es and sub­se­quent el­e­vat­ed risk for car­dio­vas­cu­lar prob­lems.
Shares $ATRS briefly went up fol­low­ing Mon­day's an­nounce­ment be­fore slid­ing, and rose again (2.15%) in pre-mar­ket trad­ing Tues­day.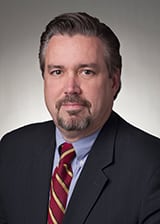 Robert Ap­ple
"Pub­lished da­ta from the Xyost­ed phase three stud­ies have shown our prod­uct to be easy to use and vir­tu­al­ly pain free while pro­vid­ing steady testos­terone lev­els." said pres­i­dent and CEO Robert Ap­ple in a state­ment. "We will now be­gin the process of on­board­ing sales rep­re­sen­ta­tives and ex­pect to make Xyost­ed avail­able to pa­tients be­fore the end of this year."
The ap­proval marks an un­usu­al turn for the FDA, which has demon­strat­ed its skep­ti­cal at­ti­tude to­ward new testos­terone re­place­ment treat­ments by bat­ting back a few ap­pli­ca­tions from Lipocine and Clarus this year. Con­cerned about the side ef­fects — es­pe­cial­ly giv­en their pop­u­lar­i­ty among a gray­ing gen­er­a­tion of men — reg­u­la­tors have sig­nif­i­cant­ly raised the bar, re­strict­ing their use to cer­tain med­ical con­di­tions as op­posed to sim­ply pro­vid­ing a boost for men.
In Antares' case, their prod­uct is in­di­cat­ed for con­di­tions as­so­ci­at­ed with a de­fi­cien­cy or ab­sence of en­doge­nous testos­terone.
Ab­b­Vie claims the most pop­u­lar prod­uct in testos­terone re­place­ment field with An­dro­Gel, ac­count­ing for around 60% of the mar­ket and book­ing $577 mil­lion in sales in 2017, ac­cord­ing to a re­search note by Ray­mond James an­a­lyst El­liot Wilbur quot­ed in Reuters.
Ap­ple, who has ar­gued that Antares has a "much bet­ter prod­uct," is al­so plan­ning to launch the drug at a dis­count — $450 to $500 com­pared to An­dro­Gel's $625 list price per month — with the help of 60 sales reps.