Build­ing on im­pres­sive da­ta, No­vo Nordisk maps big PhI­II obe­si­ty pro­gram for block­buster hope­ful semaglu­tide
En­cour­aged by ev­i­dence of the im­pact that its di­a­betes drug semaglu­tide can have on obe­si­ty, with pa­tients shed­ding an av­er­age of 16% of their weight in a mid-stage study, top re­searchers at No­vo Nordisk to­day un­veiled an am­bi­tious late-stage strat­e­gy to make their mark in a tough, but po­ten­tial­ly block­buster mar­ket.
In an R&D up­date dur­ing its Cap­i­tal Mar­kets Day at its HQ near Copen­hagen, in­ves­ti­ga­tors for the com­pa­ny said they will re­cruit 4,500 pa­tients for a Phase II­Ia obe­si­ty tri­al for semaglu­tide, a GLP-1 drug now up for a like­ly near-term ap­proval at the FDA. And they plan to launch the 68-week study next year, along­side a "land­mark" car­dio­vas­cu­lar out­comes study with 12,500 peo­ple en­rolled.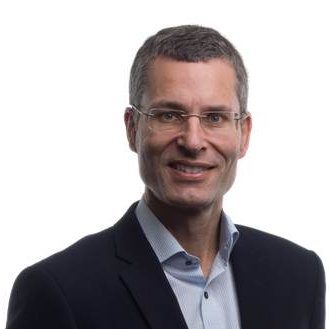 Pe­ter Kurtzhals
Build­ing on what they al­ready know about the drug from a re­cent­ly wrapped mid-stage study, No­vo be­lieves it has ex­cel­lent prospects field­ing a drug that can knock off 15% or more of a per­son's weight — sig­nif­i­cant­ly bet­ter than the last wave of ther­a­pies to hit an ane­mic mar­ket ruled by skep­ti­cism for the min­i­mal re­sults seen in the da­ta. Re­searchers al­so told in­vestors in Den­mark that the com­pa­ny be­lieves it can move that mark up to 25%-plus of an obese per­son's body weight by us­ing some bi­o­log­ic com­bos it has in mind. And that would put it in the same league with surgery.
"Maybe 25 per­cent (weight loss) or be­yond, but we start by set­ting the bar at 15 per­cent or be­yond," se­nior vice pres­i­dent of glob­al re­search Pe­ter Kurtzhals told a group, ac­cord­ing to Reuters.
No­vo Nordisk plans to launch the drug first in di­a­betes, af­ter post­ing da­ta demon­strat­ing its abil­i­ty to beat out Eli Lil­ly's Trulic­i­ty. Just a few weeks ago an FDA pan­el of out­side ex­perts vot­ed al­most unan­i­mous­ly to en­dorse semaglu­tide, to be mar­ket­ed as Ozem­pic, like­ly set­ting up a near-term ap­proval for one of this year's top block­busters in the pipeline.
An­a­lysts have pegged its po­ten­tial sales rev­enue at more than $2 bil­lion in 5 years.