Bur­nish­ing its rare dis­ease drug am­bi­tions, Sanofi picks up fast FDA OK for Ca­blivi — cour­tesy of a $4.8B buy­out
Fol­low­ing up on last fall's Eu­ro­pean ap­proval for capla­cizum­ab as a new treat­ment for a rare blood dis­ease, Sanofi to­day fol­lowed up with the key to the big mar­ket in the US. The FDA has come through with an OK based on Phase III and Phase II da­ta for ac­quired throm­bot­ic throm­bo­cy­topenic pur­pu­ra (aTTP).
The drug will now hit the mar­ket as Ca­blivi — at a cost of $270,000 per course — af­ter get­ting a pri­or­i­ty re­view at the agency, which is quick at whisk­ing through new drugs when none are ap­proved for a con­di­tion like this.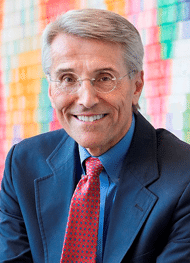 Richard Padzur
For Sanofi $SNY, to­day's ap­proval on top of the ear­li­er news re­gard­ing the Phase III suc­cess for its can­cer ther­a­py isat­ux­imab marks an un­usu­al win­ning streak for Sanofi, which has been be­dev­iled by in­ter­nal set­backs for years. It al­so high­lights Sanofi's plan to be­come a lead­ing com­pa­ny in the rare dis­ease drug space, one of the hottest sec­tors in bio­phar­ma.
Sanofi picked up the then late-stage drug — buy­ing Abl­ynx for $4.8 bil­lion — when it was al­ready close to the goal line, the lead pro­gram for the pipeline of nanobod­ies that Sanofi hopes to steer to more ap­provals.
This dis­ease is ul­tra rare and dead­ly. Pa­tients suf­fer blood clots in the small ar­ter­ies that can lead to strokes, brain dam­age and death. The drug works by tack­ling the bind­ing process of von Wille­brand fac­tor and platelets.
"Pa­tients with aTTP en­dure hours of treat­ment with dai­ly plas­ma ex­change, which re­quires be­ing at­tached to a ma­chine that takes blood out of the body and mix­es it with do­nat­ed plas­ma and then re­turns it to the body. Even af­ter days or weeks of this treat­ment, as well as tak­ing drugs that sup­press the im­mune sys­tem, many pa­tients will have a re­cur­rence of aTTP," said Richard Paz­dur, act­ing di­rec­tor of the Of­fice of Hema­tol­ogy and On­col­o­gy Prod­ucts in the FDA's Cen­ter for Drug Eval­u­a­tion and Re­search. "Ca­blivi is the first tar­get­ed treat­ment that in­hibits the for­ma­tion of blood clots. It pro­vides a new treat­ment op­tion for pa­tients that may re­duce re­cur­rences.