Buzz: This lit­tle biotech has so much go­ing against it, some­body is go­ing to want to buy it. Right?
It's the week af­ter JP­Mor­gan was dom­i­nat­ed by M&A news, so let's get start­ed on the rest of the year by talk­ing about which biotechs are be­ing groomed for an ac­qui­si­tion.
Com­pa­ny num­ber 1 fits the bill per­fect­ly.
Alder $AL­DR has a lot go­ing against it. The biotech has se­cured a last-place fin­ish for it­self among the CGRP mi­graine play­ers af­ter stum­bling over its de­vel­op­ment sched­ule for eptinezum­ab and ex­e­cut­ing a man­age­ment shake­up. It's es­sen­tial­ly a one-drug com­pa­ny, with a tiny staff go­ing up against mar­ket­ing gi­ants like Am­gen and No­var­tis and Eli Lil­ly and Te­va. Even if it wins an ap­proval for its late-stage drug and goes on to launch in 2020, how does it ex­pect to sell the ther­a­py?
Leerink an­a­lyst Ge­of­frey Porges an­swers each neg­a­tive with a pos­i­tive, and then ham­mers down the "for sale" sign on the vir­tu­al front lawn.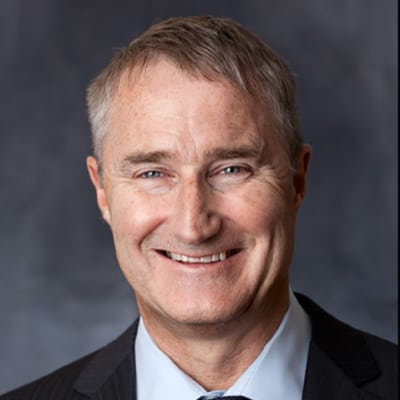 Ge­of­frey Porges
That last place fin­ish? Hey, those big com­pa­nies can give away drugs and es­tab­lish what he be­lieves will be a mega block­buster mar­ket. Alder has the on­ly IV ther­a­py in the bunch, has the po­ten­tial to ex­e­cute a great part­ner­ship or would make a great bolt-on — af­ter the ap­pro­pri­ate mark-up to a bat­tered share price. The mar­ket cap is at $742 mil­lion this morn­ing, mak­ing this a small por­tion of an M&A meal for some like­ly buy­er.
Porges all but so­lic­its a bid from Bio­gen, which needs to do some deals, not­ing how ep­ti fits in well to a neu­ro­science port­fo­lio. He notes:
Alder is now en­gaged in ac­tive part­ner­ship dis­cus­sions with much larg­er com­pa­nies about es­tab­lish­ing a com­mer­cial part­ner­ship for ep­ti in Eu­rope and oth­er ter­ri­to­ries. The com­pa­ny ac­knowl­edged re­cent­ly that they would pre­fer for such a part­ner­ship to be in place be­fore the MAA is filed in Eu­rope, which would mean mid to sec­ond half of 2019. Such part­ner­ship dis­cus­sions al­ways have the risk of blos­som­ing in­to ac­qui­si­tion dis­cus­sions, and we be­lieve this is par­tic­u­lar­ly like­ly in the case of Alder.
Risk? Well, that's one way to put it.
Eli Lil­ly's de­ci­sion to buy out Loxo's or­gan-ag­nos­tic pipeline of can­cer drugs helped set the tone for the be­gin­ning of this year, fol­low­ing GSK's Tesaro buy­out and the stun­ning an­nounce­ment that Bris­tol-My­ers is buy­ing Cel­gene for $74 bil­lion. The shop­ping spree has put M&A front and cen­ter at biotech. It's no co­in­ci­dence that these moves are be­ing made af­ter the sec­tor got mauled in a bear mar­ket. Prices have come down on Nas­daq and no one can over­look the in­creas­ing pres­sure on phar­ma to bulk up on new prod­ucts if it can't raise prices as it has in the past.
As a re­sult, the buzz fac­tor on M&A is go­ing to be in­tense. That was ev­i­dent af­ter ru­mors float­ed around that Pfiz­er was in­ter­est­ed in buy­ing Amarin, an­oth­er one-drug won­der that has spurred lots of spec­u­la­tion about the po­ten­tial of its drug Vas­cepa.
This con­ver­sa­tion is just get­ting start­ed. Look for lots more chat­ter ahead.