Buzz: Will Brent Saun­ders split up Al­ler­gan if he los­es the Resta­sis patent fight?
With its stock trad­ing south of $200 af­ter the big Resta­sis set­back on the patent front, you can hear the grow­ing buzz of an­a­lysts ea­ger­ly spec­u­lat­ing about the chance that Al­ler­gan $AGN may soon be forced to break up the com­pa­ny to de­liv­er for in­vestors.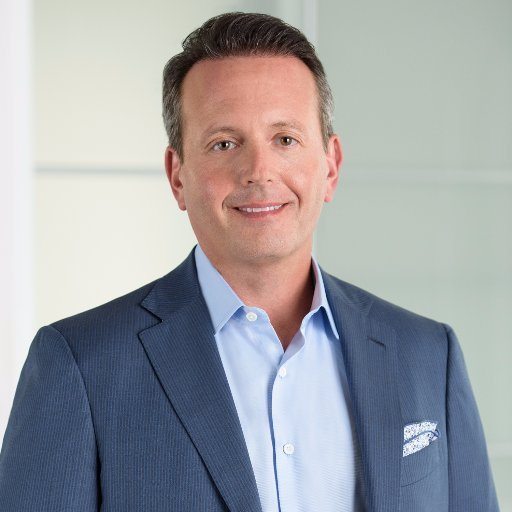 Brent Saun­ders, CEO Al­ler­gan
As you may have heard, a fed­er­al judge re­cent­ly in­val­i­dat­ed the Resta­sis patents for ob­vi­ous­ness, the kind of slap down that has a high like­li­hood of stand­ing up un­der ap­peal. So with its $1.5 bil­lion fran­chise ther­a­py tee­ter­ing on the brink, it's easy to see how hiv­ing off Al­ler­gan's sta­ble and prof­itable aes­thet­ics busi­ness — built around Botox — could work in its fa­vor.
Ron­ny Gal took a look at the num­bers, chat­ted about it with Al­ler­gan CEO Brent Saun­ders, and con­clud­ed that "if 2018 does not go well, split­ting the com­pa­ny will be­come a re­al op­tion."
To be sure, Saun­ders cau­tioned that the dis­cus­sion is way too pre­ma­ture at this point, but Gal says it seems ob­vi­ous that he's giv­en it some thought.
The eco­nom­ics of a split cen­ters on the share price. A split may well fo­cus a lot more at­ten­tion on the val­ue of the aes­thet­ics di­vi­sion, giv­ing in­vestors a big pay­back.
Al­ler­gan, mean­while, just out-li­censed a port­fo­lio of small mol­e­cules to Syn­dax af­ter a long run­ning deal spree in which it ab­sorbed a pipeline of new ex­per­i­men­tal prod­ucts, so the phar­ma side of the busi­ness with the pipeline has a good shot at stand­ing on its own two feet quite well.
I'll add here that Saun­ders has been a stand­out on the deals front for sev­er­al years now. He cre­at­ed Al­ler­gan in a se­ries of ac­qui­si­tions, sell­ing off the gener­ics busi­ness to Te­va at just the right time. While he was de­nied a chance at com­plet­ing a merg­er with Pfiz­er, he's a rest­less wheel­er-and-deal­er at heart. And if a strate­gic split at the right time makes sense, he won't be sen­ti­men­tal about it.
It hasn't helped Saun­ders that the patent rul­ing came with a se­vere dress­ing down from the judge on the com­pa­ny's deal with the Saint Reg­is Mo­hawk Tribe for "rent­ing" its sov­er­eign im­mu­ni­ty. That deal, pay­ing the tribe to hold the patents and then leas­ing back the rights, has trig­gered a tem­pest in Wash­ing­ton DC, where it's very much open sea­son on any phar­ma com­pa­nies that look like they're try­ing to pro­tect high brand­ed drug prices at the ex­pense of their con­stituents.
Phar­ma is in the busi­ness of do­ing good, pro­vid­ed it can make a con­sid­er­able amount of mon­ey in the process. And Al­ler­gan has the same pres­sure to per­form on the rev­enue and prof­it side of the busi­ness as any­one else sell­ing a prod­uct. They can just ex­pect to get held to a dif­fer­ent stan­dard for how they go about it.
This dis­cus­sion about split­ting Al­ler­gan is just start­ing. But an­a­lysts can't spec­u­late of­ten enough about a big po­ten­tial break up. So ex­pect to hear a lot more about this in the months to come.