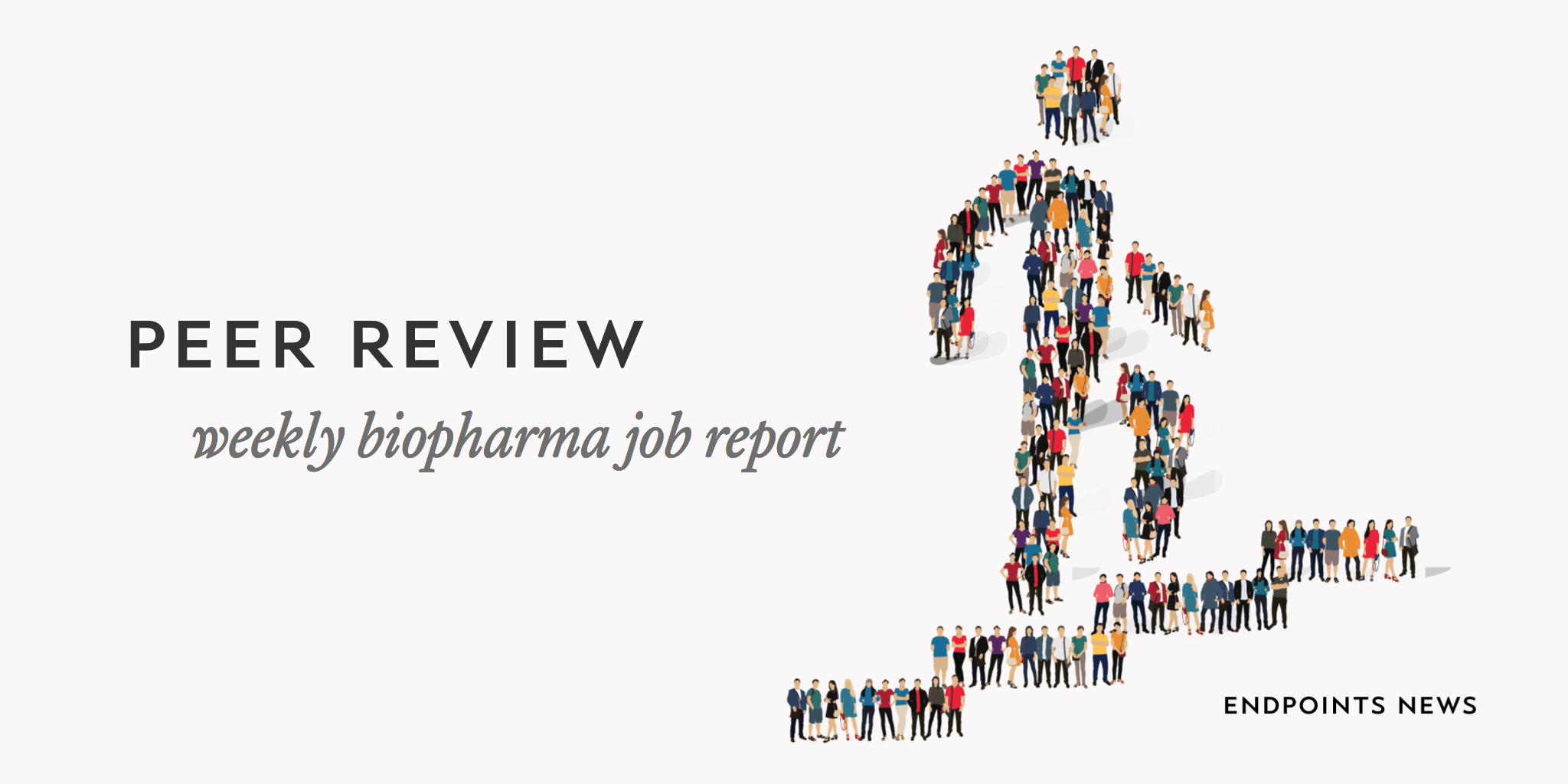 C4 Ther­a­peu­tics bumps An­drew Phillips to CEO; Milind Desh­pande ex­its Achillion; Leena Gand­hi to head up I/O at Eli Lil­ly
→ An­drew Phillips has been div­ing deep in­to the biotech side of things ever since he left the acad­e­mia to join C4 Ther­a­peu­tics — he start­ed off lead­ing the sci­en­tif­ic ef­forts but soon af­ter as­sumed cor­po­rate and man­age­ment du­ties as pres­i­dent. Now, he's tak­ing an­oth­er step up to be­come CEO of the pro­tein degra­da­tion biotech. That leaves his pre­vi­ous CSO po­si­tion avail­able for Stew­art Fish­er, for­mer­ly C4T's head of dis­cov­ery, to fill. Like Phillips, he had a brief stint at the Broad In­sti­tute be­fore join­ing the Wa­ter­town, MA-based biotech; but un­like the new CEO, who was a pro­fes­sor at Yale, Fish­er worked at As­traZeneca for more than 10 years. To­geth­er, they are ex­pect­ed to build on the tar­get­ed pro­tein degra­da­tion plat­form and al­liances they've es­tab­lished to re­al­ize C4T's po­ten­tial in ar­eas like can­cer, in­fec­tious dis­ease and au­toim­mune dis­or­ders.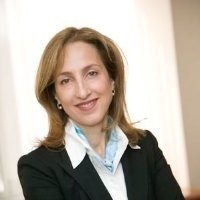 Am­ber Salz­man
→ Now that it's in clin­i­cal stage, Ad­verum Biotech­nolo­gies $AD­VM has de­cid­ed the arrange­ment where CEO Am­ber Salz­man com­mutes week­ly from the East Coast to its Men­lo Park, CA of­fices will no longer work. Salz­man, who's al­so the pres­i­dent, is step­ping down from her roles so the board can re­cruit a full-time chief ex­ec­u­tive based out of its head­quar­ters. CFO Leone Pat­ter­son is tak­ing over her re­spon­si­bil­i­ties ad in­ter­im. Al­so head­ed out the door, but with­out an ex­pla­na­tion: CMO Athena Coun­tou­ri­o­tis, who will be re­placed by VP of clin­i­cal de­vel­op­ment Lin­da Neu­man for now.
→ As Berlin-based Ome­icos Ther­a­peu­tics moves in­to the US mar­ket, it has brought on Alexan­der Gebauer to lead clin­i­cal de­vel­op­ment for its car­dio­vas­cu­lar as­sets and dis­cov­ery ef­forts in oph­thal­mol­o­gy. Gebauer will take on two roles: man­ag­ing di­rec­tor for Ome­icos Ther­a­peu­tics, and CEO of US-based Ome­icos Oph­thalmics, which re­cent­ly formed. In the for­mer, he will over­see Ome­icos' lead com­pound for rhythm con­trol in pa­tients with atri­al fib­ril­la­tion, steer­ing the plan­ning and tri­al de­sign for an up­com­ing Phase II. For the new ven­ture, he will head up col­lab­o­ra­tions with ex­ter­nal ex­perts in es­tab­lish­ing pre­clin­i­cal proof of con­cept for po­ten­tial drug can­di­dates. While the Ger­man ex­ec had not worked in the US since lead­ing a clin­i­cal tri­al in New Jer­sey ear­ly in his ca­reer, he had ac­crued some in­ter­na­tion­al ex­pe­ri­ence while work­ing for In­dia's Ran­baxy Lab­o­ra­to­ries and Sun Phar­ma.
Milind Desh­pande
→ Milind Desh­pande is step­ping down from Achillion $ACHN, the biotech he's led for the bet­ter part of the last two decades, first as CSO and then as CEO. His de­par­ture leaves the fad­ed hep C star in the hands of for­mer COO Joseph Tru­itt, who al­ready has the pres­i­dent ti­tle. Dur­ing his tenure, Desh­pande steered a pipeline re­struc­tur­ing that re­brand­ed Achillion from an in­fec­tious dis­ease play­er to a spe­cial­ist in com­ple­ment bi­ol­ogy, ax­ing staff just a few months ago. Tru­itt, who joined the com­pa­ny in 2009, emerged as a key fig­ure in that come­back nar­ra­tive. Hav­ing led com­mer­cial strat­egy and busi­ness de­vel­op­ment, he will now prep Achillion for a se­ries of read­outs from its com­ple­ment fac­tor D in­hi­bitor pro­gram in rare dis­eas­es.
→ Gre­go­ry Madi­son has re­signed from Keryx Bio­phar­ma $KERX on the same day he be­came its CEO and pres­i­dent three years ago. Jodie Mor­ri­son, a cur­rent board mem­ber and for­mer chief ex­ec­u­tive at Tokai Phar­ma, will lead the Au­ryx­ia mak­er in the in­ter­im. The Boston com­pa­ny thanked Madi­son but did not give a rea­son for Madi­son's de­par­ture in its state­ment, choos­ing in­stead to fo­cus on its out­looks for Au­ryx­ia, its on­ly drug, cur­rent­ly ap­proved for iron de­fi­cien­cy ane­mia and hy­per­phos­phatemia in pa­tients with chron­ic kid­ney dis­ease. The ther­a­py ac­count­ed for $20 to 21 mil­lion out of $21 to $22.5 mil­lion in first quar­ter rev­enue.
→ Two weeks ago, Leena Gand­hi was in the spot­light at AACR with the lat­est land­mark da­ta on Mer­ck's Keytru­da/chemo com­bo for front­line lung can­cer. That pack­age end­ed up out­shin­ing a ri­val play from Bris­tol-My­ers Squibb as Mer­ck con­tin­ued to con­sol­i­date its lead po­si­tion in the field. This week, we find out that Gand­hi, an in­ves­ti­ga­tor at the Perl­mut­ter Can­cer Cen­ter at NYU Lan­gone Health and a Dana-Far­ber vet, has been re­cruit­ed by none oth­er than Eli Lil­ly to head up its im­muno-on­col­ogy re­search work. Or per­haps, more to the point, the I/O work that Lil­ly plans to get start­ed on. And she's the lat­est in a se­ries of new hires that points to Lil­ly's brew­ing in­ter­est in forg­ing new on­col­ogy deals. As of now, Lil­ly has been large­ly by­passed on the glob­al I/O su­per high­way as it pairs up its tar­get­ed can­cer agents with the lead play­ers. But in its Q1 call a few days ago, new R&D chief Dan Skovron­sky and the ex­ec­u­tive team made it clear that the com­pa­ny is prepar­ing to hatch some I/O deals to beef up its can­cer drug pipeline. And Gand­hi is clear­ly cen­tral to that process. She ar­rives at Lil­ly June 25.
→ Fol­low­ing a brief stint at di­ag­nos­tics com­pa­ny Eu­rofins, Amit Kohli is back in the drug de­vel­op­ment busi­ness — and in his long­time home of Paris. His newest ti­tle is COO of Pharnext, a biotech fo­cused on neu­rode­gen­er­a­tive dis­eases. The Sanofi vet is ex­pect­ed to lead cor­po­rate strat­e­gy and op­er­a­tions, with a spe­cial fo­cus on cross-func­tion­al lead­er­ship as Pharnext pre­pares to re­lease Phase III da­ta on PXT3003, an or­phan drug for the treat­ment of Char­cot-Marie-Tooth dis­ease type 1A.
→ Af­ter get­ting to know CytRx $CYTR as a strate­gic con­sul­tant for the past few months, Er­ic Cur­tis has been tapped to run the com­pa­ny's on­col­o­gy pro­grams as its pres­i­dent and COO. A sea­soned com­mer­cial­iza­tion ex­ec — with roles span­ning Glax­o­SmithK­line, Bay­er and Aege­ri­on — Cur­tis said his fo­cus will be on part­ner­ship op­por­tu­ni­ties for CytRx's Link­er Ac­ti­vat­ed Drug Re­lease tech­nol­o­gy. Hav­ing out-li­censed its most ad­vanced drug con­ju­gate to Nant­Cell, CytRx is cur­rent­ly plan­ning INDs for sev­er­al un­named pre­clin­i­cal as­sets, to be sub­mit­ted lat­er this year, and work­ing on dis­cov­er­ing more.
→ As Log­icBio inch­es to­ward clin­i­cal de­vel­op­ment, it has re­cruit­ed COO San­dra Poole and se­nior di­rec­tor of man­u­fac­tur­ing Paul Herzich to make sure every­thing is ready. Both bring plen­ty of ex­pe­ri­ence to the high­ly tech­ni­cal genome edit­ing work that Log­icBio is do­ing on treat­ments for pe­di­atric in­di­ca­tions. Poole led bi­o­log­ics man­u­fac­tur­ing at Gen­zyme for 15 years be­fore tak­ing up a tech­ni­cal op­er­a­tions role at Im­muno­Gen. In her new po­si­tion, she will take charge of both in­ter­nal op­er­a­tions and li­ais­ing with part­ners. Herzich joins the Cam­bridge, MA-based biotech from Pfiz­er's Bam­boo Ther­a­peu­tics, where he served as di­rec­tor of clin­i­cal gene ther­a­py man­u­fac­tur­ing.
→ David Thomp­son has left the helm of a biotech he co-found­ed to join In­ozyme, where he sees "com­pelling sci­ence" and ear­ly-stage re­search show­ing that its ENPP1 en­zyme re­place­ment ther­a­py has po­ten­tial in rare meta­bol­ic dis­eases. As the first CSO and SVP, Thomp­son will over­see sci­en­tif­ic and trans­la­tion­al ef­forts as In­ozyme tran­si­tions from dis­cov­ery to clin­i­cal stage. In­ozyme is cur­rent­ly ex­plor­ing lead prod­uct can­di­date in treat­ing gen­er­al­ized ar­te­r­i­al cal­ci­fi­ca­tion of in­fan­cy (GACI) and au­to­so­mal re­ces­sive hy­pophos­phatemic rick­ets type 2 (ARHR2) — both square­ly with­in Thomp­son's ex­per­tise in min­er­al­iza­tion and bone dis­or­ders. Pri­or to found­ing Azure Biotech, he's led pre­clin­i­cal and clin­i­cal de­vel­op­ment at Alex­ion, Pfiz­er and Mer­ck Re­search Labs.
→ South San Fran­cis­co-based Vaxart $VXRT has tapped David Tay­lor to lead its quest to de­vel­op oral re­com­bi­nant vac­cine tablets as CMO. In Tay­lor, Vaxart gets a spe­cial­ist who has ded­i­cat­ed much of his ca­reer to vac­cines, lead­ing pro­grams at Take­da, Vax­In­nate and the non­prof­it PATH. The com­pa­ny is par­tic­u­lar­ly im­pressed by his ex­pe­ri­ence in norovirus and in­fluen­za vac­cines, as it con­tin­ues on ear­ly-stage stud­ies for its own prod­ucts in those in­di­ca­tions.
→ Tarek Sah­moud's decades-long in­volve­ment in on­col­o­gy drug de­vel­op­ment has tak­en him to Hu­mani­gen, the biotech that dropped its pro­gram in Cha­gas dis­ease to pur­sue CAR-T op­ti­miza­tion. Be­fore join­ing H3 Bio­med­i­cine, Sah­moud's re­sume was es­sen­tial­ly a who's who in big phar­ma: As­traZeneca, No­var­tis, Cel­gene and ul­ti­mate­ly Boehringer In­gel­heim. But his short run in H3 fa­mil­iar­ized him with the CMO role, which he is tak­ing at Hu­mani­gen. He will now be­come in cen­tral fig­ure in push­ing clin­i­cal work for lenzilum­ab, the mon­o­clon­al an­ti­body that Hu­mani­gen be­lieves will make CAR-T safer and bet­ter.
→ Up­ping his com­mit­ment with oph­thal­mol­o­gy biotech View­Point Ther­a­peu­tics, Robert Kim has tak­en a full-time role as CMO. Kim had served as a con­sul­tant and ad­vi­sor to the com­pa­ny while teach­ing at UCSF, and he's been con­vinced to spear­head pre­clin­i­cal and clin­i­cal plans for VP1-001, the lead drug for age-re­lat­ed cataracts. Through­out his aca­d­e­m­ic ca­reer, Kim had as­sumed a slate of roles at first med­ical de­vice, then bio­phar­ma, com­pa­nies, with stints at Genen­tech, Al­con and most re­cent­ly Apel­lis Phar­ma­ceu­ti­cals.
→ With its promis­es of ap­ply­ing ma­chine learn­ing to drug dis­cov­ery, Re­cur­sion Phar­ma­ceu­ti­cal has wooed Kevin Lynch from Ab­b­Vie, where he's worked for the past 22 years. There's plen­ty for the new chief busi­ness of­fi­cer to do, says the Salt Lake City-based biotech, as its ther­a­peu­tic reach has now been ex­tend­ed in­to ar­eas like im­munol­o­gy and in­flam­ma­tion, im­muno-on­col­o­gy, and in­fec­tious dis­ease, be­yond its ini­tial fo­cus on ge­net­ic dis­ease. The next step will be to ex­pand its pre­clin­i­cal pipeline and pur­sue strate­gic part­ner­ships — some­thing that Lynch has done plen­ty of while do­ing busi­ness de­vel­op­ment at Ab­b­Vie.
→ In a sign of growth, Cari­bou Bio­sciences — the gene edit­ing com­pa­ny co-found­ed by CRISPR pi­o­neer Jen­nifer Doud­na — has cre­at­ed a new chief busi­ness of­fi­cer role and in­vit­ed a big phar­ma vet to fill it. Tim­o­thy Her­pin joins the Berke­ley, CA-based biotech from As­traZeneca, where as head of trans­ac­tions he over­saw deals with fel­low gi­ants like Mer­ck as well as biotechs like Ac­er­ta Phar­ma. A par­tic­u­lar fo­cus in his broad man­date will be to seek op­por­tu­ni­ties for Cari­bou's off-the-shelf CAR-T can­di­dates and mi­cro­bio­me-based ther­a­pies.
→ Curt Her­berts has re­signed from gene edit­ing com­pa­ny Sang­amo $SG­MO to pur­sue "a lead­er­ship op­por­tu­ni­ty" with a pri­vate biotech, leav­ing with the bless­ings of ex­ecs grate­ful for the phar­ma col­lab­o­ra­tions he's ex­e­cut­ed dur­ing his eight-year tenure. The com­pa­ny has yet to name his suc­ces­sor, but it did pro­mote Michael Holmes to chief tech­nol­o­gy of­fi­cer from VP of re­search. A long­time em­ploy­ee — he joined in 2001 — Holmes played a cru­cial role in us­ing zinc fin­ger nu­cle­as­es for gene edit­ing, a feat that the com­pa­ny is now known for.
→ AM­AG Phar­ma­ceu­ti­cals $AM­AG may be launch­ing sev­er­al prod­ucts this year, but it al­so wants to make sure its port­fo­lio will keep grow­ing. And it's hired Alan Butch­er to do that as the chief busi­ness of­fi­cer. For­mer­ly of Shire, Butch­er jumps from a sim­i­lar role in li­cens­ing and busi­ness de­vel­op­ment at Pur­due Phar­ma. In ad­di­tion to scout­ing new prod­ucts, he will al­so lead an al­liance man­age­ment team and lead cor­po­rate strat­e­gy for the com­pa­ny, which is cur­rent­ly fo­cused on women's health and can­cer care.
→ Jen­nifer Doud­na, one of the most promi­nent sci­en­tif­ic pi­o­neers be­hind CRISPR/Cas9 gene edit­ing tech, has qui­et­ly joined the J&J $JNJ board.
→ Xi­aobin Wu has jumped from Pfiz­er to BeiGene, lend­ing his Chi­na op­er­a­tions ex­per­tise to the im­muno-on­col­o­gy biotech as its gen­er­al man­ag­er and pres­i­dent. Wu, who's worked for Wyeth and Bay­er in the coun­try, said he's drawn to BeiGene's "en­tre­pre­neur­ial spir­it, the qual­i­ty of its sci­ence and its em­ploy­ees, and its dri­ve to be­come a glob­al leader."
→ Days ago, Aca­dia saw its shares slide on news that the FDA has be­gun a re­view of its an­ti-psy­chosis drug Nu­plazid fol­low­ing CNN's re­port ques­tion­ing the safe­ty of the drug. This week, the San Diego biotech has ap­point­ed Alex­ion vet Ele­na Ridloff as its first SVP of in­vestor re­la­tions. Aca­dia ex­ecs like the fi­nan­cial com­mu­ni­ty re­la­tion­ships Ridloff has built since her hedge fund and con­sult­ing days.
→ Jen­nifer Du­d­i­nak is the new SVP of glob­al reg­u­la­to­ry af­fairs at Cel­gene, join­ing days be­fore the trou­bled big biotech re­as­sured in­vestors that it will re-file the block­buster hope­ful ozan­i­mod in 2019.
→ It took a few months, but Or­biMed's Sam Isaly has fi­nal­ly stepped down from his top post at the ven­ture firm. Late last year STAT writer Dami­an Garde out­lined charges that Isaly had ha­rassed women at the firm for years, lead­ing to a quick state­ment that he would be re­tir­ing from the com­pa­ny and his high-pro­file po­si­tion. The firm's five oth­er part­ners — Sven Borho, Carl Gor­don, Jonathan Sil­ver­stein, Carter Neild and Ge­of­frey Hsu — will con­tin­ue their own­er­ship.