Cadre of gene-edit­ing biotechs ral­ly against al­ter­ing DNA that could af­fect fu­ture gen­er­a­tions
A con­tin­gent of biotechs have joined the clar­i­on call against germline gene edit­ing, cit­ing un­re­solved safe­ty, eth­i­cal, le­gal and so­ci­etal is­sues in this type of re­search.
Thir­teen com­pa­nies, col­lec­tive­ly rep­re­sent­ing the Al­liance for Re­gen­er­a­tive Med­i­cine, on Tues­day put out a state­ment of prin­ci­ples that said while edit­ing of dis­ease-caus­ing DNA with­in the body's non-re­pro­duc­tive (so­mat­ic) cells should pro­ceed, edit­ing germline cells for hu­man tri­als should be off-lim­its, sub­ject for more dis­cus­sion on the in­ter­na­tion­al stage.
The sig­na­to­ry com­pa­nies in­clude blue­bird bio, CRISPR Ther­a­peu­tics and Sang­amo Ther­a­peu­tics, among a host of oth­ers.
The move fol­lowed last year's news that con­tro­ver­sial Shen­zhen-based re­searcher Jiankui He ge­net­i­cal­ly edit­ed em­bryos us­ing CRISPR/Cas9 tools — with in­ten­tion of in­duc­ing HIV re­sis­tance — which were im­plant­ed and re­sult­ed in the birth of twin in­fant girls, trig­ger­ing a tem­pest in sci­en­tif­ic cir­cles the world over.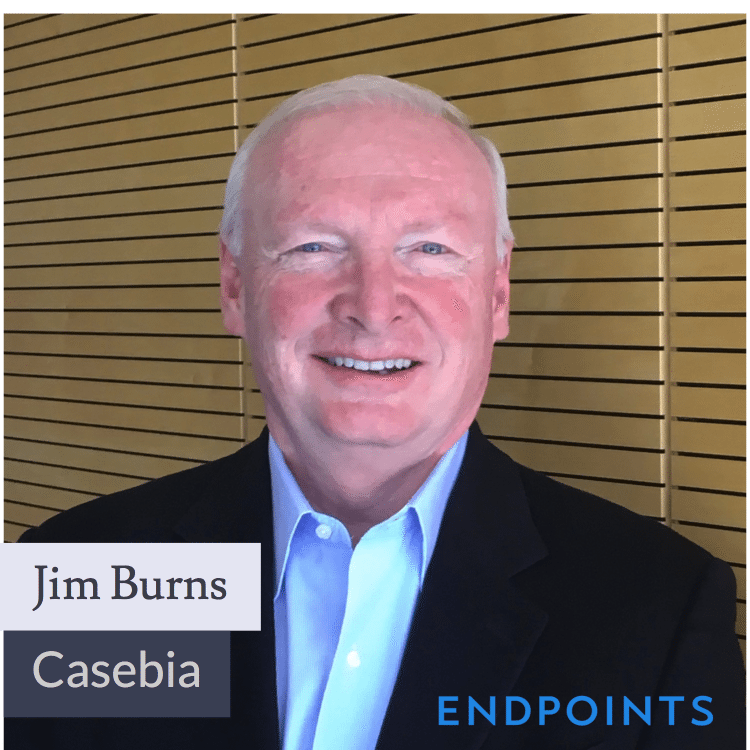 Jim Burns Casabia
Jim Burns, CEO of Case­bia Ther­a­peu­tics and one of the co-chairs that wrote ARM's state­ment, said this to the Fi­nan­cial Times:
Al­though none of our com­pa­nies are work­ing on germline ther­a­py, when I talk to peo­ple who are not di­rect­ly in­volved in the biotech­nol­o­gy busi­ness, one of the first ques­tions I get is: 'Aren't you wor­ried about de­sign­er ba­bies?' … I am spend­ing more time on this kind of ques­tion than at any point in my ca­reer.
Glob­al­ly, guide­lines vary wide­ly about the ex­tent (or lack there­of) of germline re­search — in­tro­duc­ing her­i­ta­ble changes to sperm, eggs or em­bryos — is per­mit­ted. Some re­gions ban it al­to­geth­er; some al­low lab re­search but not preg­nan­cies (like in the UK); while oth­ers have no poli­cies. In the US, the NIH does not fund germline re­search, but pri­vate fund­ing is sanc­tioned.
In March, an in­ter­na­tion­al group of ethi­cists and re­searchers, in­clud­ing ex­perts who orig­i­nal­ly de­vel­oped CRISPR–Cas9 as a gene-edit­ing tool, called for a mora­to­ri­um on clin­i­cal use of hu­man germline edit­ing un­til the safe­ty of the tech­nique has been es­tab­lished and a con­sen­sus on ac­cept­able use has been reached. The fol­low­ing month, a con­sor­tium of sci­en­tists, bioethi­cists, and biotech ex­ec­u­tives wrote to US HHS sec­re­tary Alex Azar, call­ing for a col­lab­o­ra­tion on a bind­ing glob­al mora­to­ri­um on hu­man clin­i­cal germline ex­per­i­men­ta­tion. The NIH sup­port­ed the call.