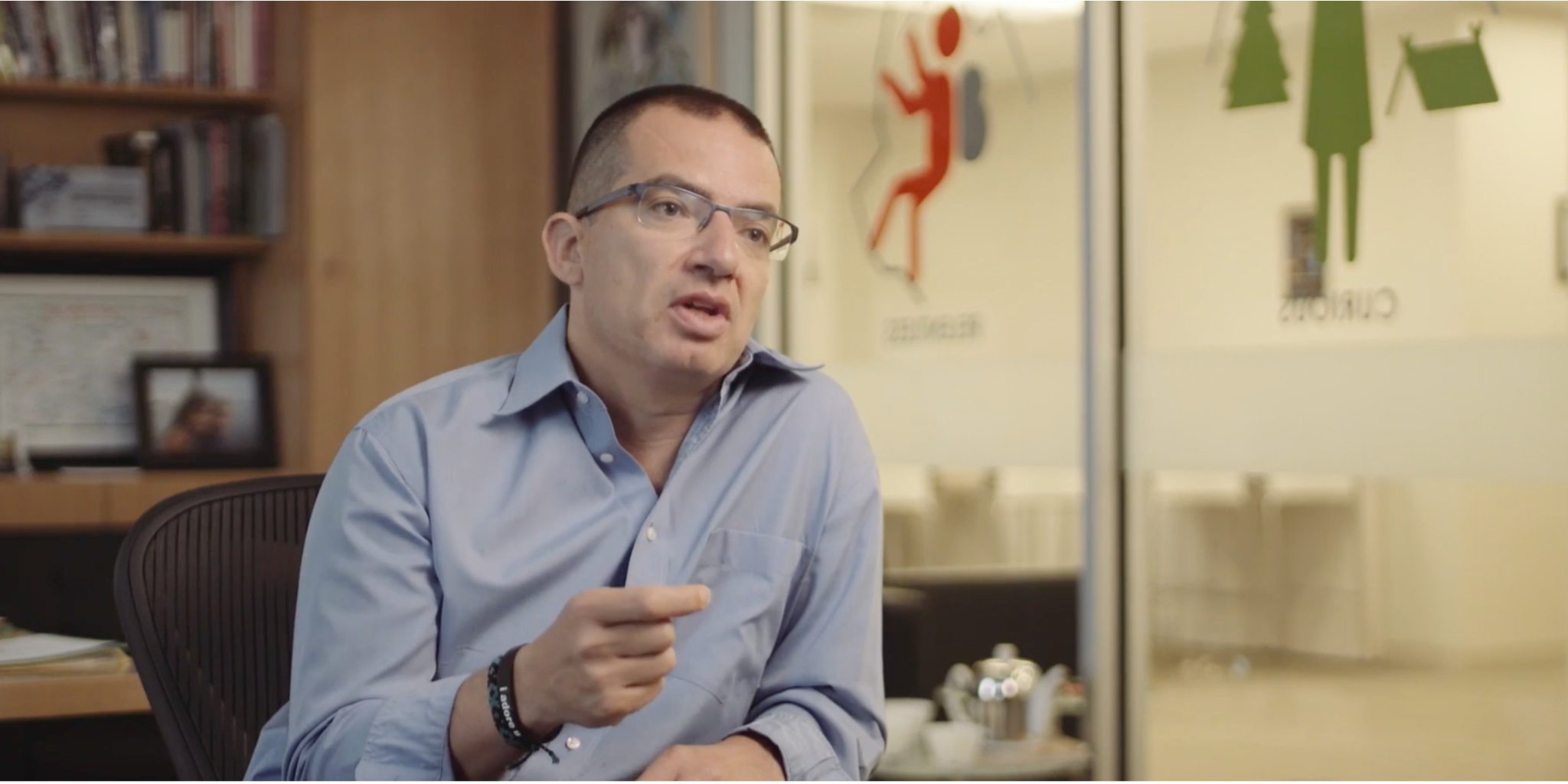 Stéphane Bancel's life is about to change dramatically.
The Moderna CEO and his crew have posted the details on their shot at the biggest biotech IPO in the industry's history. And Bancel will have a personal fortune of more than $700 million riding on the outcome — if they can score a record success.
In a new filing Moderna $MRNA got around to outlining who controls the stock at the messenger RNA company, which has a valuation scraping $7.8 billion under a bullish scenario. Flagship — represented by Noubar Afeyan, who seeded the company at the venture group — weighs in at the top rank with 18% of the shares.
But Bancel isn't that far behind.
According to the filing, the CEO controls 10% of the company's shares, close to 31 million shares, while the company preps their IPO with plans to sell about 21 million shares at a range of $22 to $24 each. That's a remarkably big stake for a biotech CEO.
Another big beneficiary: MIT's ubiquitous biotech scientist Bob Langer, with 11.7 million shares; 3.9% of the equity. Those shares could be worth $270 million at mid-range.
AstraZeneca, which bought into Moderna, has an 8.4% stake in the company while Tim Springer family trusts control 5.3% and Viking gets into the act with 5.7%.
Bancel and the crew have raised more than $2.6 billion for their company — which still has a long way to go before it can definitively prove whether or not the technology works — and still have $1.2 billion of that on tap. The company can add $536 million more if the IPO falls into the middle of the range — no sure thing in this market — and the long list of underwriters involved get into the act and buy up their allotments. If they can get in at the top of the range, they could score close to $600 million.
The current IPO record holder is Allogene, which drew $372 million earlier this year for Arie Belldegrun and David Chang. But this is a year where a flurry of new records are being set and broken. Biotech has reached fever peak. The big question is how long that can last as the market experiences some mind-bending turbulence.
---
Image: Stéphane Bancel. MODERNA via YOUTUBE
---
The best place to read
Endpoints News

? In your inbox.

Comprehensive daily news report for those who discover, develop, and market drugs. Join 51,000+ biopharma pros who read Endpoints News by email every day.

Free Subscription
---
---
---