Can a Medicare Ad­van­tage in­sur­er be great at drug de­vel­op­ment for their tar­get au­di­ence?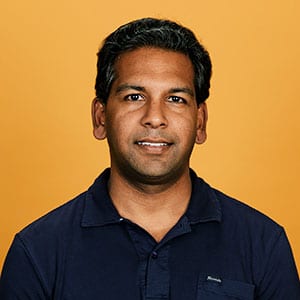 Vivek Gari­pal­li Clover
The top team at Clover Health be­lieves they can do some­thing no oth­er health in­sur­er in the US has at­tempt­ed: Build new drugs from scratch.
The buzzy com­pa­ny run by Vivek Gari­pal­li — who's raised hun­dreds of mil­lions of dol­lars for his new-wave in­sur­ance com­pa­ny — tapped ex-Pfiz­er ex­ec Cheng Zhang to run his new biotech start­up, Clover Ther­a­peu­tics. And now Zhang and CSO Mar­cel van der Brug have al­lied with none oth­er than Genen­tech to start putting their ex­ten­sive health­care da­ta to work with ge­net­ics ex­perts to start hunt­ing new drugs that af­flict their pop­u­la­tion of ag­ing cus­tomers.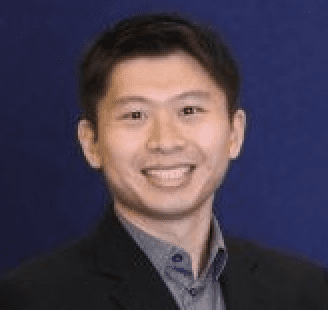 Cheng Zhang
Gari­pal­li set out to build a re­al tech leg­end when he start­ed Clover with con­sid­er­able help from Sil­i­con Val­ley. Now, all that dig­i­tal da­ta he's got flow­ing could car­ry a pipeline of new drugs for­ward. Or at least that's the the­o­ry.
Zhang and his CSO tell me they're start­ing out with oc­u­lar dis­eases, look­ing for the dis­ease dri­vers in­volv­ing more nar­row sub­sets of pa­tients who would ben­e­fit from new, tar­get­ed ther­a­pies in mac­u­lar de­gen­er­a­tion and so on. But they're al­so in­ter­est­ed in a wide range of chron­ic, pro­gres­sive dis­eases as­so­ci­at­ed with ag­ing. That in­cludes Parkin­son's.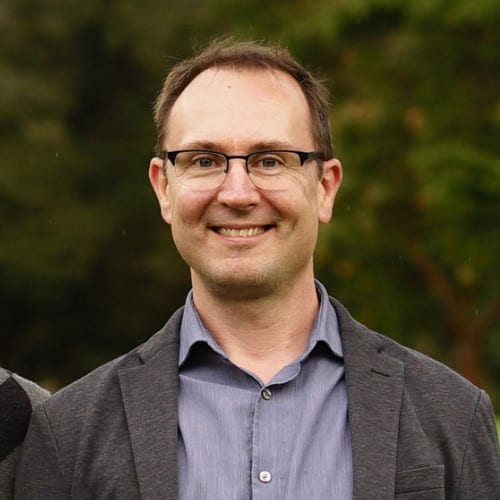 Mar­cel van der Brug
That's a mighty tall or­der for a com­pa­ny with few­er than a dozen em­ploy­ees and noth­ing in de­vel­op­ment. Zhang tells me they should be up to 20 or 30 staffers in a year's time, still small com­pared to the 350 or so who work at the moth­er com­pa­ny. But he's not telling me just how much Gari­pal­li is putting in over the next 2 years dur­ing the ramp-up phase, as they add de­vel­op­ment, bioin­for­mat­ics, bi­ol­o­gy and chem­istry ex­per­tise.
In a state­ment, Roche glob­al BD chief James Sabry gave the ef­fort his per­son­al thumbs up in a pre­pared state­ment:
Part­ner­ing with Clover Ther­a­peu­tics will help fur­ther our un­der­stand­ing of oc­u­lar dis­ease through our shared vi­sion of us­ing clin­i­cal and ge­nom­ic da­ta to de­vel­op per­son­al­ized med­i­cines.
So­cial im­age: Cheng Zhang and Mar­cel van der Brug