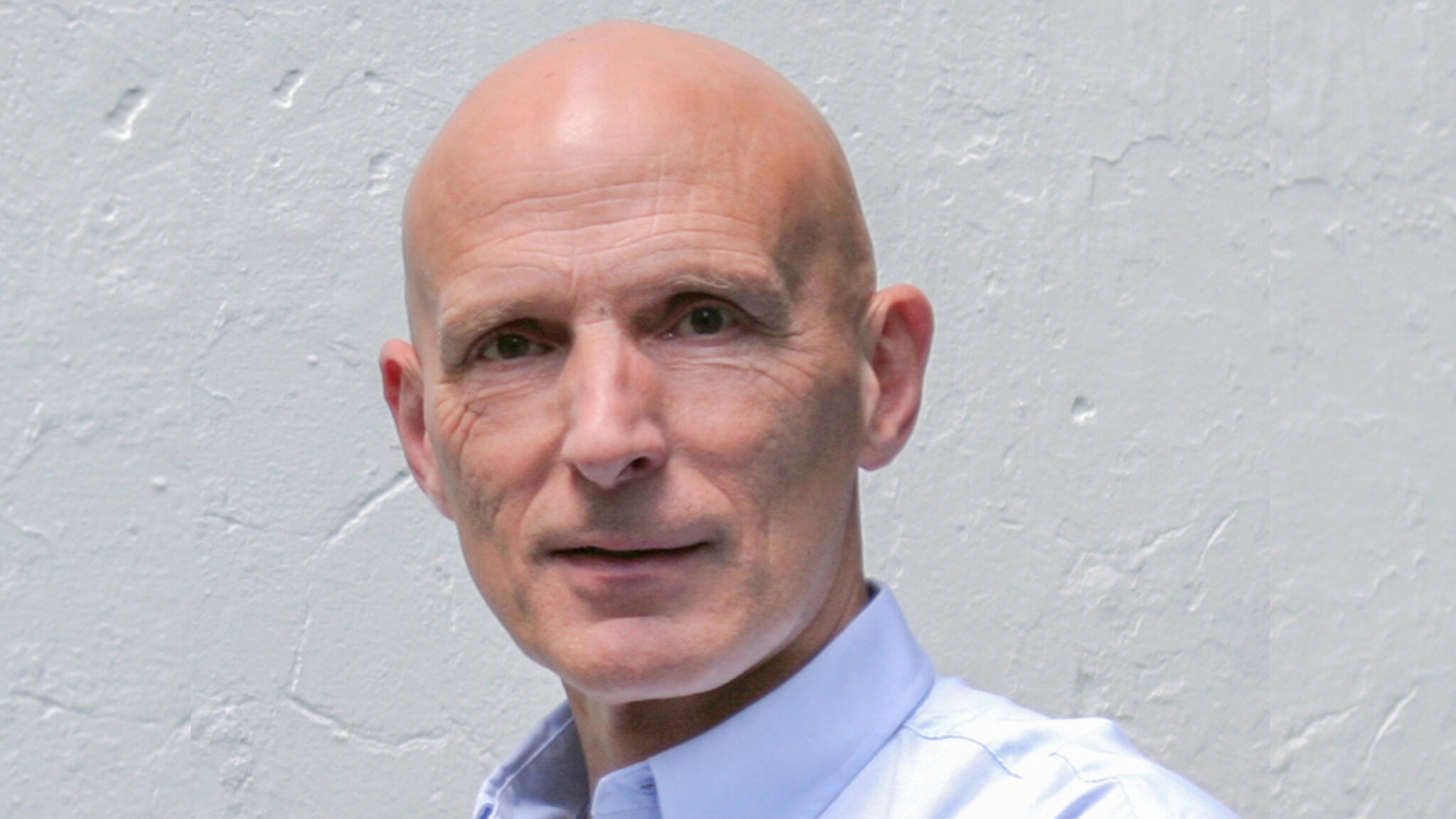 Jack Elands, Emergence Therapeutics CEO
Can a new Eu­ro­pean biotech make an ADC bet­ter than Pad­cev? In­vestors are putting up al­most $100M to find out
A new Eu­ro­pean biotech has put to­geth­er a near­ly $100 mil­lion Se­ries A, and its lead pro­gram is go­ing af­ter a tar­get re­cent­ly val­i­dat­ed by the FDA.
Emer­gence Ther­a­peu­tics raised €87 mil­lion in its first big raise Tues­day, good for rough­ly $97.8 mil­lion, com­ing out of stealth with a plan to tack­le an­ti­body-drug con­ju­gates. The first pro­gram up is set­ting its sights on nectin-4, the tar­get for Astel­las and Seagen's Pad­cev drug, which gained full FDA ap­proval for urothe­lial can­cers this past sum­mer.
CEO Jack Elands said the com­pa­ny got its start af­ter work­ing with re­searchers at the Uni­ver­si­ty of Mar­seille Can­cer Re­search Cen­ter to de­vel­op the lead can­di­date.
"We start­ed think­ing about what we ac­tu­al­ly need to do in or­der to out­per­form Pad­cev, be­cause we didn't want to just blind­ly de­vel­op [a drug], we re­al­ly want­ed to de­vel­op some­thing that was marked­ly bet­ter," Elands told End­points News.
He added: "We're now in a phase where we just have to ex­e­cute rapid­ly and with high qual­i­ty, and the abil­i­ty to raise this Se­ries A is go­ing to en­able us to do that."
The pro­gram in ques­tion is known as ETx-22, and Emer­gence is pin­ning its high hopes here. By sharp­en­ing the mes­sage that re­searchers want to tack­le nectin-4, Elands is all but de­clar­ing his com­pa­ny can de­vel­op a Pad­cev suc­ces­sor.
There are scant hard da­ta to go on so far, as Emer­gence has on­ly con­duct­ed pre­clin­i­cal work for the can­di­date to this point. The biotech is pre­dict­ing, how­ev­er, ETx-22 will prove less tox­ic than oth­er nectin-4 AD­Cs, al­low­ing for high­er dos­ing and greater ef­fi­ca­cy.
Elands high­light­ed a few rea­sons why he thinks ETx-22 could even­tu­al­ly prove suc­cess­ful down the line, say­ing pre­clin­i­cal da­ta have shown the com­pound binds 10 times bet­ter to tu­mor nectin-4, its ADC link­er is more sta­ble than Pad­cev's and it us­es a tox­in that is less tox­ic for the skin.
"We have very good rea­sons to be­lieve that we can have a bet­ter ther­a­peu­tic in­dex," Elands said. "I wouldn't nec­es­sar­i­ly say there's no risk, be­cause that would be fool­ish, but that the risk in the de­vel­op­ment process is rel­a­tive­ly well con­trolled."
Emer­gence is ini­tial­ly plan­ning for stud­ies in blad­der and triple-neg­a­tive breast can­cer, two tu­mor types with high nectin-4 ex­pres­sion lev­els. But ETx-22 will al­so be stud­ied in oth­er sol­id tu­mors with medi­um and low nectin-4 ex­pres­sion, the com­pa­ny says, in­clud­ing ovar­i­an, head and neck, and lung can­cer.
Elands is look­ing at the sec­ond half of 2023 for when ETx-22 will hit the clin­ic, with first in-hu­man da­ta avail­able by the end of 2025. That's a long way to go, but Emer­gence will al­so be us­ing some of the raise on oth­er AD­Cs for sol­id tu­mors that still need more dis­cov­ery work.
Com­ing from the Astel­las and Seagen duo, Pad­cev won full FDA ap­proval in Ju­ly af­ter first nab­bing an ac­cel­er­at­ed OK back in 2019. The drug was orig­i­nal­ly green­light­ed to treat ad­vanced or metasta­t­ic urothe­lial can­cer for pa­tients who aren't el­i­gi­ble for cis­platin chemo and is now avail­able for sec­ond-line pa­tients.
It's an in­di­ca­tion where the big check­point in­hibitor block­busters have had lit­tle ef­fect on sur­vival, po­ten­tial­ly giv­ing Pad­cev an op­por­tu­ni­ty to carve out a mar­ket. And if Emer­gence's plan works out, the biotech be­lieves it could take up what­ev­er man­tle Pad­cev leaves be­hind.
Tues­day's round was led by Pon­tif­ax Ven­ture Cap­i­tal and in­cludes RA Cap­i­tal Man­age­ment, Or­biMed Ad­vi­sors, Sur­vey­or Cap­i­tal and Hadean Ven­tures as new in­vestors, as well as ex­ist­ing in­vestors Kur­ma Part­ners, NRW.BANK, High-Tech Grün­der­fonds, Grün­der­fonds Ruhr and Bpifrance through its In­no­Bio 2 fund.