Can a next-gen take on a dead­ly weight loss pill con­quer car­diometa­bol­ic dis­eases? A Medicxi-backed start­up thinks so
Most drug de­vel­op­ers might re­mem­ber DNP, the yel­low­ish com­pound that's been used over the years as a her­bi­cide and chem­i­cal in­ter­me­di­ate, as a dead­ly di­et pill. But Sha­har­yar Khan and Allen Cun­ning­ham won­dered about the ef­fect that it has shown, first in a 1930s study, in burn­ing ex­cess calo­ries.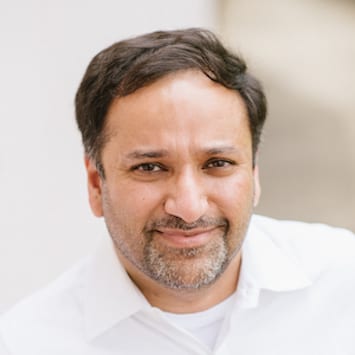 Sha­har­yar Khan
The duo, who have worked to­geth­er for close to 20 years at a biotech fo­cused on mi­to­chon­dria-based ther­a­pies, found the bi­ol­o­gy fa­mil­iar. In cells — whether you're a yeast or a hu­man be­ing — a mi­to­chon­dria takes sub­strates, fats and sug­ars and gen­er­ates en­er­gy. Slow that down, the the­o­ry goes, and the body burns more calo­ries to get its en­er­gy then re­turns to a state of en­er­gy bal­ance.
At Rivus Phar­ma­ceu­ti­cals, the new com­pa­ny Khan and Cun­ning­ham have launched, the goal is to di­rect that mech­a­nism, known as mi­to­chon­dr­i­al un­cou­pling, at a broad range of car­diometa­bol­ic dis­eases from heart fail­ure and NASH to Type 2 di­a­betes and hy­per­ten­sion.
More im­por­tant­ly, they would do it safe­ly, the part­ners said.
"So what we've done is we've tak­en that re­al­ly po­tent phar­ma­col­o­gy, and we're try­ing to make it a mod­ern-day, cut­ting edge drug," CSO Khan told End­points News. "And we think that it's about time some­one does that, be­cause there's this pro­found epi­dem­ic of dys­me­tab­o­lism, of en­er­getic ex­cess, that we know this par­tic­u­lar mech­a­nism can es­sen­tial­ly fix."
Lon­gi­tude Cap­i­tal and Medicxi are lead­ing the $35 mil­lion Se­ries A, which al­so fea­tures Rx­Cap­i­tal and comes af­ter Phase I da­ta that "ex­ceed­ed our ex­pec­ta­tions," ac­cord­ing to Medicxi chief sci­en­tif­ic ad­vi­sor David Grainger. Not on­ly was Rivus' lead can­di­date, HU6, well-tol­er­at­ed, it al­so hit the marks on key meta­bol­ic pa­ra­me­ters.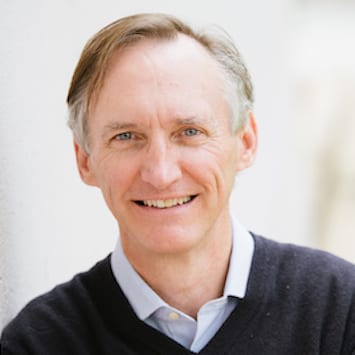 Allen Cun­ning­ham
The trick for cre­at­ing these con­trolled meta­bol­ic ac­cel­er­a­tors — or CMAs, as Rivus has named them — lies in avoid­ing the pit­falls Khan reck­ons caused DNP's tox­i­c­i­ties. First, you "flat­ten the PK curve," lead­ing to sus­tained low ac­tiv­i­ty of un­cou­pling rather than too much at the same time. Sec­ond­ly, you pre­clude the dan­gers of over­dose by se­lect­ing com­pounds whose ab­sorp­tion is capped at a cer­tain lev­el.
De­spite its small size (the head­count stands at sev­en at the mo­ment, in­clud­ing the two co-founders), Rivus is un­abashed about its dis­pro­por­tion­ate am­bi­tions.
At a time when the con­cept of pre­ci­sion med­i­cine is seep­ing be­yond can­cer, star­tups tak­ing on car­diometa­bol­ic in­di­ca­tions are much more like­ly to ze­ro in on ge­net­i­cal­ly de­fined sub­groups of pa­tients. And it works: MyoKar­dia served as the poster child with Bris­tol My­ers Squibb's $13 bil­lion takeover of its drug for a sub­set of ob­struc­tive hy­per­trophic car­diomy­opa­thy.
Cun­ning­ham, the CEO, not­ed that with­in the bas­ket of dis­eases Rivus will be go­ing af­ter, there are still dif­fer­ences in mar­ket sizes. Af­ter us­ing the Se­ries A cash to com­plete an on­go­ing Phase IIa meta­bol­ic study, all "strate­gic al­ter­na­tives" will be on the ta­ble to set up ide­al­ly con­cur­rent Phase IIb stud­ies in type 2 di­a­betes, NASH and se­vere hy­per­triglyc­eridemia. A sec­ond Phase IIa for HF­pEF (heart fail­ure with pre­served ejec­tion frac­tion) is slat­ed to be­gin ear­ly next year.
Hur­dles and ques­tions abound. Any one of those in­di­ca­tions, on their own, bring enor­mous chal­lenges that have tripped up play­ers big and small — al­though Khan be­lieves that's the wrong way of look­ing at it.
"When you con­duct a tri­al in NASH, half of your pa­tients have di­a­betes; so you're con­duct­ing a tri­al in di­a­betes as well. If you con­duct a tri­al in heart fail­ure, 80% of your pa­tients have obe­si­ty and hy­per­ten­sion; you're con­duct­ing a tri­al in obe­si­ty and hy­per­ten­sion," he said. "And so if you at­tend your­self to the fact that these dis­eases are not siloed, but that you're try­ing to treat the pa­tient, I think that gives you an op­por­tu­ni­ty that oth­er ap­proach­es just don't pro­vide you."