Can employers mandate Covid-19 vaccines under emergency authorizations? It's complicated
As the US ramps up vaccinations to more than 3 million people daily, some employers are beginning to do what schools across the country do every year: mandate vaccinations.
One of the major differences between any Covid-19 vaccine mandate and others for childhood vaccines is that the three authorized Covid-19 vaccines — from Pfizer, Moderna, and J&J — have not been granted full FDA approvals yet.
That difference has already been the source of two lawsuits — one from employees of the Los Angeles Unified School District and another from a New Mexico corrections officer (who was not able to halt the mandate) — which claim that a Covid-19 vaccine mandate is not legal because the vaccines are still technically experimental.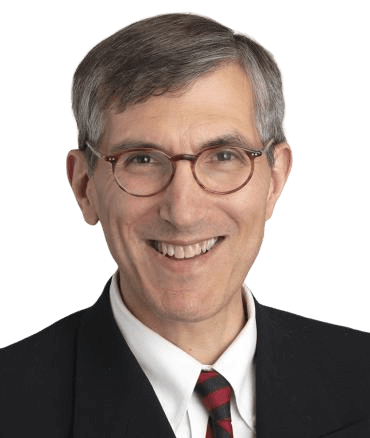 Peter Marks
The section of the law addressing EUAs directs the HHS Secretary to inform individuals "of the option to accept or refuse administration of the product" under an EUA, which some (like those filing suit) have asserted to mean that any wider mandates are prohibited until the vaccines win full approval.
But some legal experts think the courts will consider not only the ramifications of the current pandemic, but the way in which the FDA signed off on the vaccines, which, as the FDA's vaccines lead Peter Marks made clear in comments prior to the first EUA, was more of an "EUA-plus" than a typical EUA.
Wen Shen, legislative attorney at the Congressional Research Service, explained in a recent report on Covid-19 vaccine mandates, "In particular, courts will likely consider whether requiring vaccines subject to an EUA — including the specific steps taken by FDA in issuing the EUA — under the specified conditions of the mandate is reasonably related to a legitimate government interest given the nature of the pandemic."
Dorit Reiss
The EUA statute also makes clear that the HHS Secretary should provide this option to refuse vaccines under EUAs, but it does not provide any instructions to employers or universities.
UC Hastings College of Law professor Dorit Reiss and co-authors recently explained in a Stat News op-ed, "Those arguing that the EUA statute prohibits mandates by at-will employers are claiming that this federal law is changing existing state employment law on the topic by mere implication. They are reading in a broad prohibition covering all employers and universities in the U.S. that is not, in fact, in the statute."
In the New Mexico case, a corrections officer sought to immediately prevent the county from mandating Covid-19 vaccinations on the grounds that there is a lot the FDA doesn't know about these experimental vaccines, but the judge said in March that the mandate will not be halted, at least initially, without providing the county with an opportunity to respond.
Both Pfizer and Moderna now have enough safety data to file for full approvals for their Covid-19 vaccines. A Pfizer spokesperson said the company's filing will come either later this month or next month, and Moderna previously said its filing will come sometime later this year.
When the FDA approves both vaccines (even if the J&J vaccine is still under an EUA), the legal case against employers' Covid-19 vaccine mandates may disappear.
"An employee can push back if they can make a case the only vaccine they can get is on EUA, but it's a much weaker case," Reiss told Endpoints News. "If employers want to avoid that, especially large employers, an easy out is to contract for BLA [biologics license application] vaccines and offer them on-site," which she said is what Rutgers University is doing after mandating Covid-19 vaccinations.
But Reiss also said she thinks preliminary injunction hearings for the two lawsuits in Los Angeles and New Mexico will occur before any Covid-19 vaccines win full approval.
"A big step in those lawsuits is whether there will be a preliminary injunction — that will tell us a lot about the chances, since the main debate is a question of law, not facts," Reiss said.
In addition to employer vaccination mandates, Shen notes in the CRS report that states can also enact vaccine mandates. And although Congress may not directly require states or localities to pass mandatory vaccination laws or implement federal vaccination laws, Congress can incentivize (but not coerce) states to create such mandates.