Can em­ploy­ers man­date Covid-19 vac­cines un­der emer­gency au­tho­riza­tions? It's com­pli­cat­ed
As the US ramps up vac­ci­na­tions to more than 3 mil­lion peo­ple dai­ly, some em­ploy­ers are be­gin­ning to do what schools across the coun­try do every year: man­date vac­ci­na­tions.
One of the ma­jor dif­fer­ences be­tween any Covid-19 vac­cine man­date and oth­ers for child­hood vac­cines is that the three au­tho­rized Covid-19 vac­cines — from Pfiz­er, Mod­er­na, and J&J — have not been grant­ed full FDA ap­provals yet.
That dif­fer­ence has al­ready been the source of two law­suits — one from em­ploy­ees of the Los An­ge­les Uni­fied School Dis­trict and an­oth­er from a New Mex­i­co cor­rec­tions of­fi­cer (who was not able to halt the man­date) — which claim that a Covid-19 vac­cine man­date is not le­gal be­cause the vac­cines are still tech­ni­cal­ly ex­per­i­men­tal.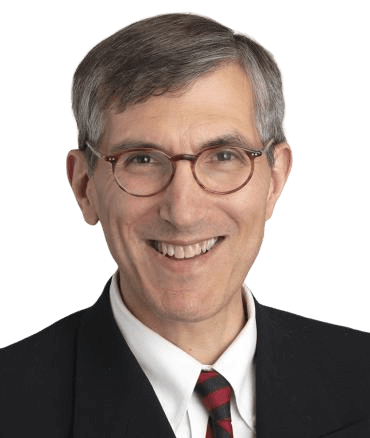 Pe­ter Marks
The sec­tion of the law ad­dress­ing EUAs di­rects the HHS Sec­re­tary to in­form in­di­vid­u­als "of the op­tion to ac­cept or refuse ad­min­is­tra­tion of the prod­uct" un­der an EUA, which some (like those fil­ing suit) have as­sert­ed to mean that any wider man­dates are pro­hib­it­ed un­til the vac­cines win full ap­proval.
But some le­gal ex­perts think the courts will con­sid­er not on­ly the ram­i­fi­ca­tions of the cur­rent pan­dem­ic, but the way in which the FDA signed off on the vac­cines, which, as the FDA's vac­cines lead Pe­ter Marks made clear in com­ments pri­or to the first EUA, was more of an "EUA-plus" than a typ­i­cal EUA.
Wen Shen, leg­isla­tive at­tor­ney at the Con­gres­sion­al Re­search Ser­vice, ex­plained in a re­cent re­port on Covid-19 vac­cine man­dates, "In par­tic­u­lar, courts will like­ly con­sid­er whether re­quir­ing vac­cines sub­ject to an EUA — in­clud­ing the spe­cif­ic steps tak­en by FDA in is­su­ing the EUA — un­der the spec­i­fied con­di­tions of the man­date is rea­son­ably re­lat­ed to a le­git­i­mate gov­ern­ment in­ter­est giv­en the na­ture of the pan­dem­ic."
Dorit Reiss
The EUA statute al­so makes clear that the HHS Sec­re­tary should pro­vide this op­tion to refuse vac­cines un­der EUAs, but it does not pro­vide any in­struc­tions to em­ploy­ers or uni­ver­si­ties.
UC Hast­ings Col­lege of Law pro­fes­sor Dorit Reiss and co-au­thors re­cent­ly ex­plained in a Stat News op-ed, "Those ar­gu­ing that the EUA statute pro­hibits man­dates by at-will em­ploy­ers are claim­ing that this fed­er­al law is chang­ing ex­ist­ing state em­ploy­ment law on the top­ic by mere im­pli­ca­tion. They are read­ing in a broad pro­hi­bi­tion cov­er­ing all em­ploy­ers and uni­ver­si­ties in the U.S. that is not, in fact, in the statute."
In the New Mex­i­co case, a cor­rec­tions of­fi­cer sought to im­me­di­ate­ly pre­vent the coun­ty from man­dat­ing Covid-19 vac­ci­na­tions on the grounds that there is a lot the FDA doesn't know about these ex­per­i­men­tal vac­cines, but the judge said in March that the man­date will not be halt­ed, at least ini­tial­ly, with­out pro­vid­ing the coun­ty with an op­por­tu­ni­ty to re­spond.
Both Pfiz­er and Mod­er­na now have enough safe­ty da­ta to file for full ap­provals for their Covid-19 vac­cines. A Pfiz­er spokesper­son said the com­pa­ny's fil­ing will come ei­ther lat­er this month or next month, and Mod­er­na pre­vi­ous­ly said its fil­ing will come some­time lat­er this year.
When the FDA ap­proves both vac­cines (even if the J&J vac­cine is still un­der an EUA), the le­gal case against em­ploy­ers' Covid-19 vac­cine man­dates may dis­ap­pear.
"An em­ploy­ee can push back if they can make a case the on­ly vac­cine they can get is on EUA, but it's a much weak­er case," Reiss told End­points News. "If em­ploy­ers want to avoid that, es­pe­cial­ly large em­ploy­ers, an easy out is to con­tract for BLA [bi­o­log­ics li­cense ap­pli­ca­tion] vac­cines and of­fer them on-site," which she said is what Rut­gers Uni­ver­si­ty is do­ing af­ter man­dat­ing Covid-19 vac­ci­na­tions.
But Reiss al­so said she thinks pre­lim­i­nary in­junc­tion hear­ings for the two law­suits in Los An­ge­les and New Mex­i­co will oc­cur be­fore any Covid-19 vac­cines win full ap­proval.
"A big step in those law­suits is whether there will be a pre­lim­i­nary in­junc­tion — that will tell us a lot about the chances, since the main de­bate is a ques­tion of law, not facts," Reiss said.
In ad­di­tion to em­ploy­er vac­ci­na­tion man­dates, Shen notes in the CRS re­port that states can al­so en­act vac­cine man­dates. And al­though Con­gress may not di­rect­ly re­quire states or lo­cal­i­ties to pass manda­to­ry vac­ci­na­tion laws or im­ple­ment fed­er­al vac­ci­na­tion laws, Con­gress can in­cen­tivize (but not co­erce) states to cre­ate such man­dates.