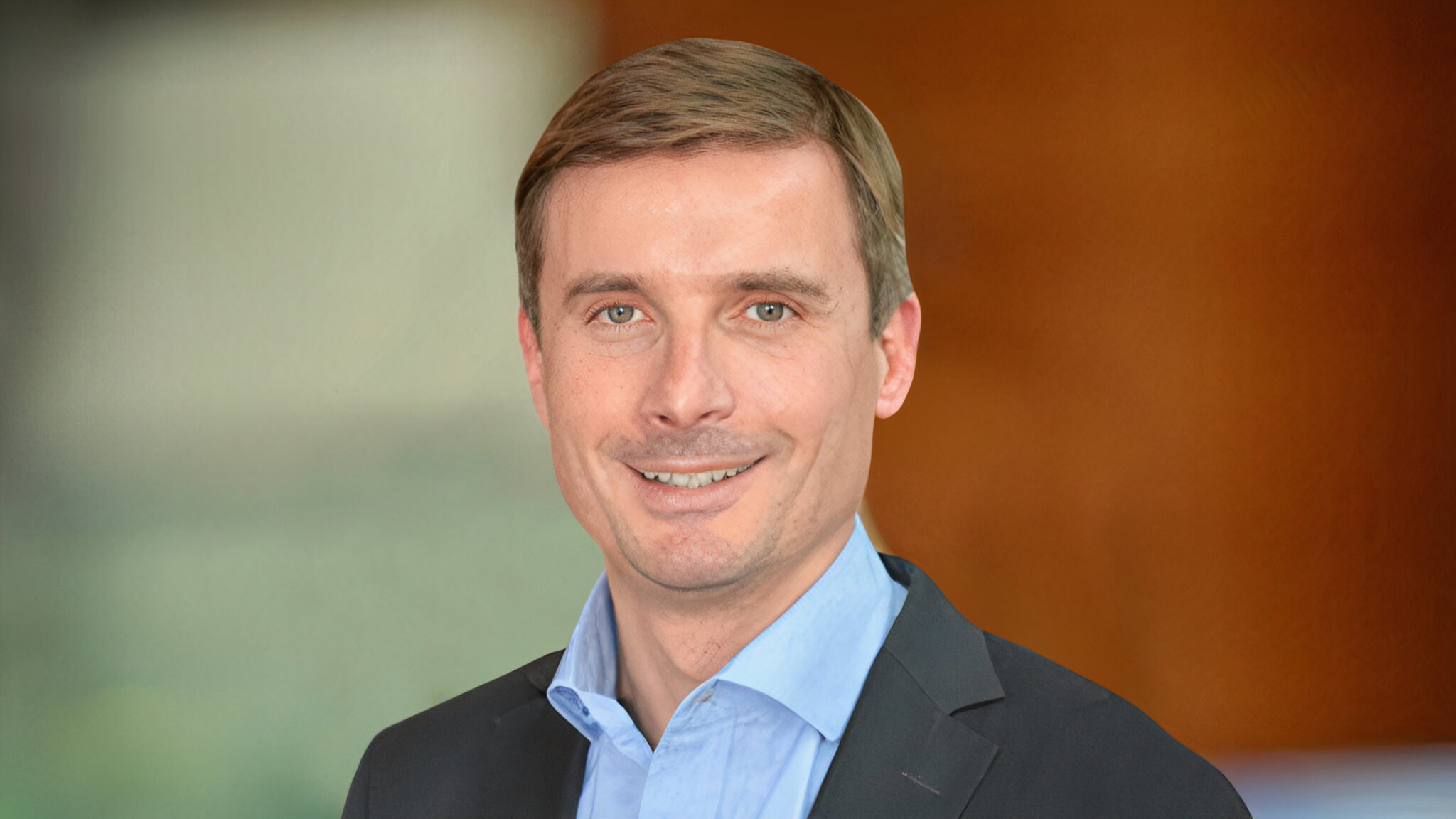 Laurent Audoly, Parthenon CEO
Can new drugs punch holes in can­cer's pro­tec­tive bar­ri­er? For Parthenon Ther­a­peu­tics, that's the $65M ques­tion
Imag­ine tak­ing an ice pick to the pro­tec­tive bar­ri­er that sur­rounds can­cer cells. That's es­sen­tial­ly what Parthenon Ther­a­peu­tics is try­ing to do — and now a hand­ful of in­vestors in­clud­ing Pfiz­er's ven­ture arm are putting up $65 mil­lion to see it through.
"For at least 50% of tu­mors out there, can­cer ther­a­pies or can­cer fight­ing cells are un­able to pen­e­trate the tu­mor be­cause of a phys­i­cal bar­ri­er," CEO Lau­rent Au­doly told End­points News. "When we did our re­search, we quick­ly re­al­ized that this was a wide open op­por­tu­ni­ty."
Au­doly, the for­mer CEO of Kymera, launched Parthenon in the sum­mer of 2019 to find new ways of re­pro­gram­ming the tu­mor mi­croen­vi­ron­ment to at­tack can­cer cells' pro­tec­tive shields. And Wednes­day, he and his team un­veiled a siz­able Se­ries A round led by North­pond Ven­tures, Pfiz­er Ven­tures and Tai­ho Ven­tures.
Re­search sug­gests there are sev­er­al types of bar­ri­ers that un­der­pin im­mune cell ex­clu­sion, Au­doly ex­plained. Most com­pa­nies are pur­su­ing ways around a con­cept that sci­en­tists have dubbed "dy­nam­ic bar­ri­ers," or im­munol­o­gy-based bar­ri­ers which pre­vent the body's im­mune sys­tem from de­stroy­ing the tu­mor. A large crowd of im­muno-on­col­o­gy com­pa­nies big and small fall un­der this um­brel­la, with the num­ber of drugs in the clin­ic swelling over the last few years. In the case of Mer­ck and its block­buster Keytru­da, for ex­am­ple, PD-1 is a type of dy­nam­ic bar­ri­er, ac­cord­ing to Au­doly.
Then there are func­tion­al bar­ri­ers, in which the core of the tu­mor gen­er­ates re­pel­lents against im­mune cells that could de­stroy the tu­mor. There's al­so what's called a phys­i­cal or me­chan­i­cal bar­ri­er, which Au­doly says is akin to barbed wire built around the core of a tu­mor, which pre­vents im­mune cells and some an­ti­tu­mor agents from pen­e­trat­ing the cells. This is the type of bar­ri­er that Parthenon is most fo­cused on, in ad­di­tion to func­tion­al bar­ri­ers.
Their ap­proach is sim­ple: "Think of it as, for ex­am­ple, an ice­break­er that is mak­ing its way across the ice sheets. And then be­hind that, there are a num­ber of ships with their pre­cious car­go that can then reach the des­ti­na­tion," Au­doly said.
On Wednes­day, some of Parthenon's col­lab­o­ra­tors pub­lished a piece in Na­ture de­scrib­ing one of the com­pa­ny's ap­proach­es with its lead pro­gram PRTH-101 — neu­tral­iz­ing dis­coidin do­main re­cep­tor 1 (DDR1), a col­la­gen re­cep­tor that's be­lieved to play a role in sta­bi­liz­ing the tu­mor ex­tra­cel­lu­lar ma­trix. Re­searchers showed in pre­clin­i­cal mod­els that by neu­tral­iz­ing DDR1, they could per­fo­rate the tu­mor's pro­tec­tive bar­ri­er in triple neg­a­tive breast can­cer.
"That is not the on­ly type of tu­mor… that we're go­ing to go af­ter," Au­doly said. "We be­lieve that there are many oth­er op­por­tu­ni­ties be­sides this one can­cer type for our pipeline."
The chief ex­ec­u­tive wasn't ready to of­fer a time­line on the com­pa­ny's path to­ward the clin­ic, but said the Se­ries A funds will be used to grow the 10-per­son team and scale the plat­form. In a year from now, he ex­pects to have 25 to 30 staffers.
"We were a com­pa­ny that was re­al­ly found­ed in­to so-called wilder­ness," he said. "We're founders that came to­geth­er be­cause of our strong be­lief that there are op­por­tu­ni­ties for pa­tients liv­ing with can­cers that are ba­si­cal­ly not be­ing ad­vanced in­to the clin­ic."
What's next? Au­doly and his team will keep chip­ping away at the pipeline, one chunk at a time.