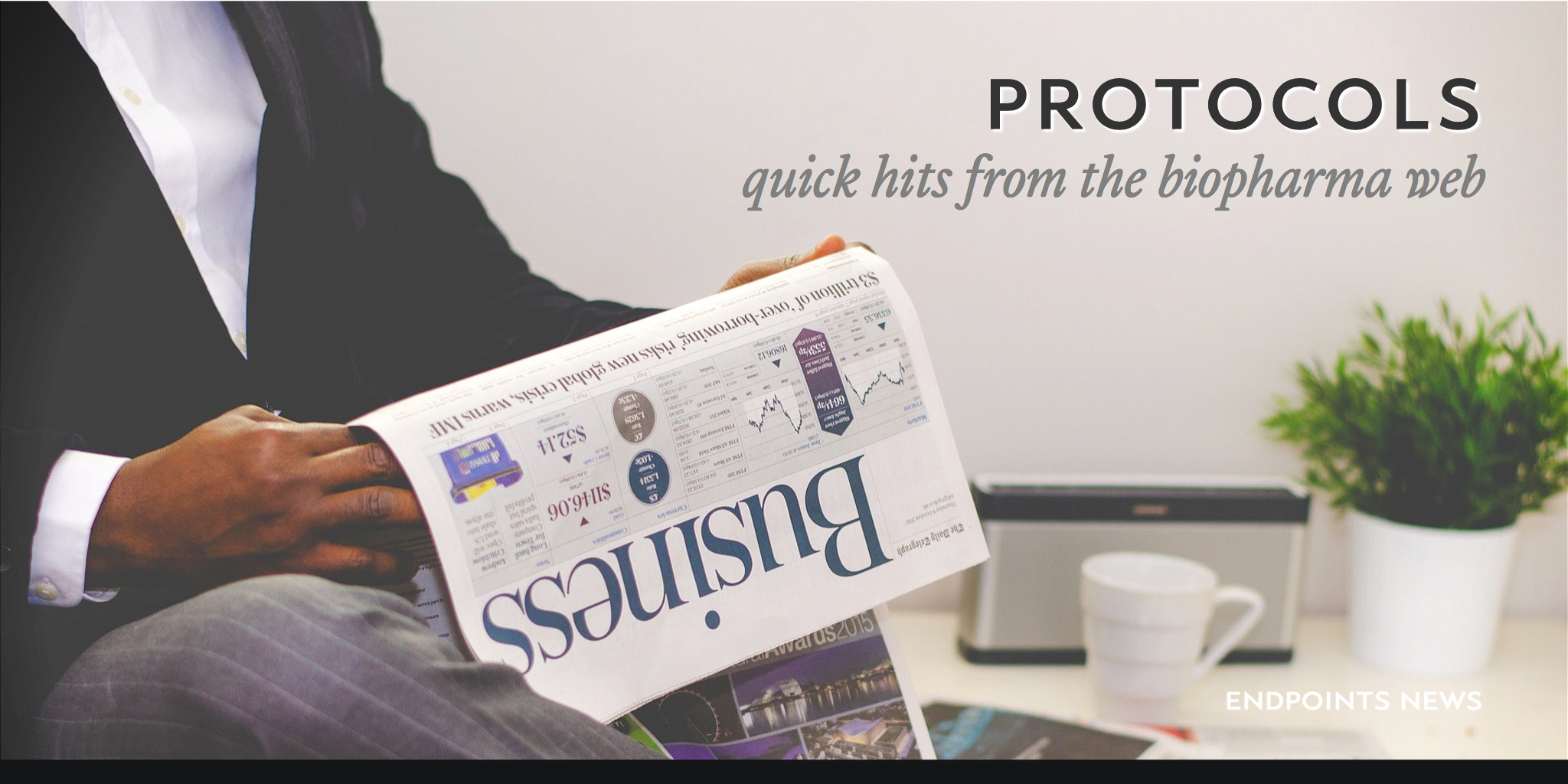 Canada's AmorChem launch­es $44.2M life sci­ence fund; Neon adds $36M, Mer­ck part­ner­ship in neoanti­gen dri­ve; CRISPR Ther­a­peu­tics files a CTA
→ Cana­di­an VC firm AmorChem Group has raised $44.2 mil­lion for its sec­ond life sci­ence fund. Backed by LPs in­clud­ing the Québec gov­ern­ment, Mon­tre­al's Fonds de sol­i­dar­ité FTQ, and Mer­ck, the new fund is meant to fu­el seed-stage projects com­ing out of Québec-based uni­ver­si­ties and re­search cen­ters. AmorChem launched its first fund back in 2011, and has $86 mil­lion as­sets un­der man­age­ment. The group said two of its projects have been in­volved in suc­cess­ful trans­ac­tions with phar­ma, in­clud­ing the sale of a cys­tic fi­bro­sis as­set from port­fo­lio com­pa­ny Traf­fick Ther­a­peu­tics to Ver­tex Phar­ma­ceu­ti­cals.
→ Neon Ther­a­peu­tics is part­ner­ing up with Mer­ck to put its per­son­al­ized neoanti­gen can­cer vac­cine in the clin­ic with Keytru­da. These kinds of matchups have be­come all the rage in the can­cer field. Ear­li­er this week Neon al­so added $36 mil­lion to its Se­ries B crossover round, bring­ing the to­tal to $106 mil­lion. The syn­di­cate in­clud­ed Fi­deli­ty Man­age­ment & Re­search Com­pa­ny, Part­ner Fund Man­age­ment, Ac­cess In­dus­tries, Welling­ton Man­age­ment, Pharm­stan­dard In­ter­na­tion­al, Ar­row­mark Part­ners, Nex­tech In­vest, Hill­house Cap­i­tal Group and Cas­din Cap­i­tal.
→ Gene edit­ing biotech CRISPR Ther­a­peu­tics has sub­mit­ted a clin­i­cal tri­al ap­pli­ca­tion in Eu­rope for a Phase I/II study of its stem cell ther­a­py, CTX001, in β-tha­lassemia. The tri­al, ex­pect­ed to be­gin in 2018, is de­signed to as­sess the treat­ment's safe­ty and ef­fi­ca­cy in adult pa­tients de­pen­dent on trans­fu­sion. With a large pres­ence in Cam­bridge, MA out­side of its Swiss head­quar­ters, the biotech $CR­SP al­so plans to file an IND in the US in 2018. CRISPR's many ri­vals will be watch­ing this close­ly. CEO Sam Kulka­rni, the man be­hind many of these part­ner­ships, had this to say in a state­ment: "CRISPR Ther­a­peu­tics is pi­o­neer­ing a new class of med­i­cines with the CTA sub­mis­sion for CTX001 to con­duct the first com­pa­ny-spon­sored clin­i­cal tri­al of a CRISPR gene-edit­ed ther­a­py."
→ Ed­i­tas Med­i­cine $ED­IT may be los­ing its lead in the CRISPR-Cas9 race, but that doesn't stop them from try­ing to raise more cap­i­tal. In a un­der­writ­ten of­fer­ing priced to­day, the genome edit­ing biotech said it ex­pects to gain $50 mil­lion by sell­ing 1,970,000 shares of its stock. The un­der­writer will al­so have an op­tion to pur­chase up to an ad­di­tion­al 295,000 shares of stock.