Can­cer R&D tips the scales at the FDA as ac­tive INDs climb to record high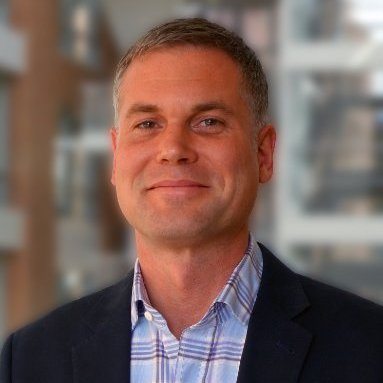 Patrick Frey
The FDA pe­ri­od­i­cal­ly likes to give it­self a high grade as a top per­former. And like any good bu­reau­cra­cy, it has the num­bers to back it­self up. But a new pre­sen­ta­tion by Patrick Frey, the chief of staff in the Of­fice of New Drugs at the agency, has come up with a se­ries of slides that al­so un­der­scores some im­por­tant trends in drug R&D.
One of the top snap­shots in the slide show high­lights a key fact. As of the end of No­vem­ber, ac­tive INDs hit 7,020 — and that's a 14-year high sig­ni­fy­ing a steady growth since 2004, when the num­ber was 4,361.
Break­through ther­a­py des­ig­na­tions, with their promise of speedy reg­u­la­to­ry re­spons­es, have proven to be im­mense­ly pop­u­lar. There have been 529 re­quests and 192 were grant­ed. Fifty-one per­cent of that fig­ure on OKs are for on­col­o­gy and hema­tol­ogy — with a big em­pha­sis on blood can­cers — which rep­re­sents the on­col­o­gy di­vi­sion's de­ci­sion to em­brace BTDs un­der the guid­ance of Richard Paz­dur at a time can­cer drug re­search has boomed.
New FDA com­mis­sion­er Scott Got­tlieb has been en­cour­ag­ing the rest of the agency to do bet­ter on this score, hold­ing up on­col­o­gy as an ex­am­ple of the kind of high per­for­mance he's af­ter.
I'll add that the 12% of BTDs for an­tivi­rals is a note­wor­thy num­ber, sig­ni­fy­ing added sup­port at a time of grow­ing need.
Yes­ter­day's ap­proval of No­vo Nordisk's semaglu­tide for di­a­betes brought the year-to-date num­ber of OKs to 41. That's with­in strik­ing dis­tance of the 45 new ap­provals that came through in 2015, which was a cur­rent-era high for an agency that hasn't seen a big­ger num­ber since 53 new ther­a­pies were ap­proved in 1996. You can track how new drug de­vel­op­ment swooned, up un­til just a few years ago.