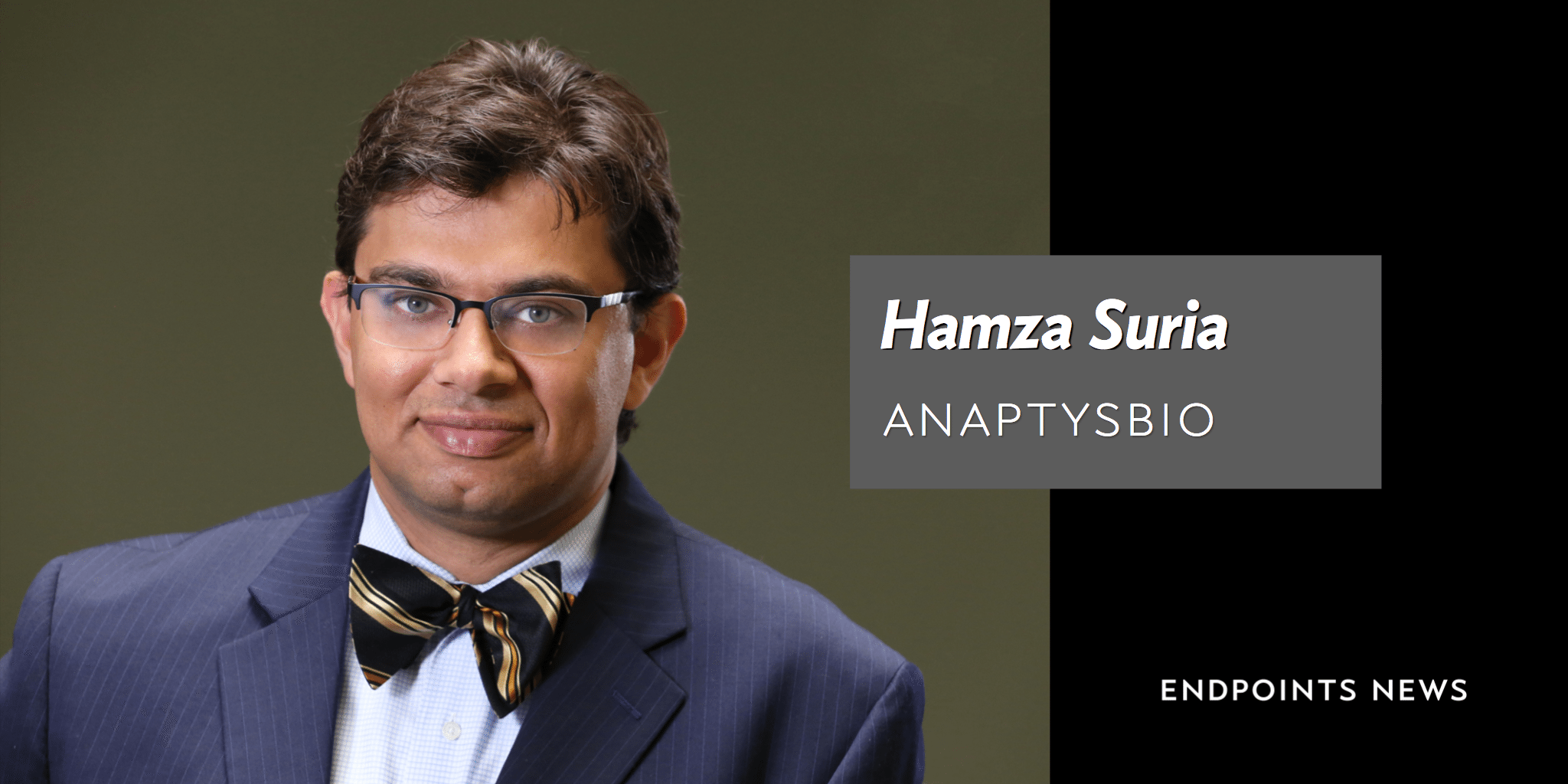 ---
Taking a biotech company public is a complicated journey with numerous challenges. On the heels of AnaptysBio's successful IPO earlier this year, John Carroll asked me to share some candid truths from the perspective of a biotech CEO that has lived through the twists and turns of the IPO process. Below are my first-hand observations, written as friendly advice to any biotech CEO eyeing the public markets:
TTWs Are Your Friend
Almost every pre-IPO biotech is likely to fit within the emerging growth company definition of the JOBS Act, which allows you to confidentially pitch your potential future IPO to potential investors that are allowed to provide high-level feedback regarding their interest. These conversations, called Testing-The-Water Meetings (TTWs), are the single greatest tool in your IPO toolbox. TTWs allow you to develop relationships with investors, understand which are likely to invest in your IPO and how they view you relative to comparables. The biggest mistake you could make is not to take advantage of this opportunity to educate potential investors about your value drivers, and show them your progress over time towards key milestones. Knowing your story in advance will help investors make an educated decision during the limited timeframe of the IPO roadshow. Before launching our IPO, we at AnaptysBio conducted approximately 100 TTWs across 40 different well-known public market biotech investors.
ECM Is The Epicenter
Irrespective of which investment banks you choose to use, the most important factor in the execution of your IPO will be the Equity Capital Markets (ECM) person(s) in your syndicate. It is easy to overlook ECM people because they will not be the most visible, boisterous or well-coiffed members of the banking team. But make no mistake, ECM people are specifically responsible for interacting with investors, and will therefore have the best understanding of what the market thinks of your story. You need to work with an ECM crew that is diligently working on your company's behalf, is not distracted by other priorities and can provide honest feedback without sugar coating. Keep that in mind as you evaluate investment banks.
Cross-Overs Matter
A pre-IPO private financing round with heavy participation from public market investors, known as a cross-over round, is a big confidence boost to any biotech IPO. Data shows that companies with a cross-over round built better IPO order books, were more likely to successfully price within their IPO price range and have traded better once public. It is difficult to know whether it is actually the cross-over round that makes the IPO more successful, or that the quality of the companies able to attract a cross-over round would have had better IPOs anyway – but in either case a cross-over is highly recommended. The real reason you want to do a cross-over round is to increase the potential insider participation in your IPO raise – which backstops your risk of not being able to build an IPO book through the roadshow. Think of it as insurance – you give up some dilution prior to the IPO but dramatically increase your chance of getting the company public.
The Window Is Generally Ajar
You will hear many people speculate about whether the public market is currently "open" or "closed" for IPOs. It is a misnomer to believe that that the market, and specifically investors interested in IPOs, are that binary. While I agree that certain periods are not a good time to launch an IPO (e.g. September/October 2015 right after Hillary's famous tweet), investor appetite for your new issuance will be driven far more by the quality of your story than market timing. Hence the IPO window is generally "ajar", meaning that investors are almost always on the lookout for quality investment opportunities irrespective of macro market noise. Educating them in advance through copious TTWs (see above), and focusing on clinical data catalysts (see below), can shield your IPO against wobbly market conditions.
Navigate to Clinical Data
Public market investors are generally looking for a tangible path to post-IPO value inflection points, which for most biotechs means clinical data catalysts. The longer it takes for an investor to understand what, when and how you will generate meaningful clinical data, the more likely they are to disengage. The primary focus your IPO pitch ought to be on your most advanced program(s) and their proximal clinical readouts, where "proximal" means the next 18 months. A longer horizon to clinical data is likely to impact your investor appeal.
Allocate For The Long-Term
As you develop relationships with public market investors, you need to understand who is likely a long-term investor that will buy IPO shares and hold them through thick and thin, versus who has a short-term momentum mentality that will lead to disappear with small gains (or losses) shortly post-IPO. While every investor is entitled to their own strategy, biotech companies are generally best served by patient capital that can help build value over time. The performance of your stock post-IPO will heavily depend upon what proportion of your IPO buyers are long-term versus momentum. IPOs filled with momentum players are more likely to "break issue" shortly after pricing and find themselves in a tough spot for extended periods of time. Figure out which investors are mostly like to take a long-term view, focus on convincing them to participate in your IPO order book and allocate as many IPO shares to them as possible.
The CEO Referendum
While you may have dealt with VCs during your pre-IPO life, public investors are a whole new level of scrutiny. Of course your development programs need to be well positioned, and of course your CMO needs to be credible and yes your CFO needs to be experienced – but in addition to all that YOU as CEO need to be rock solid. Public investors will push you, test you, diligence the heck out of you and will only invest if they can look you in the eye and see conviction. Tell them why you believe in the company and show them how you will execute. Bottom line: IPOs are a very public referendum about the CEO of a biotech company. Welcome to the big leagues.
---
Hamza Suria is the CEO of AnaptysBio, a San Diego-based developer of therapeutic antibodies. Biotech Voices is a contributed column from select Endpoints News readers. Contact the publisher, Arsalan Arif, for more details.
---
The best place to read
Endpoints News

? In your inbox.

Comprehensive daily news report for those who discover, develop, and market drugs. Join 44,100+ biopharma pros who read Endpoints News by email every day.

Free Subscription
---
---
---