Can­did Truths From A Biotech IPO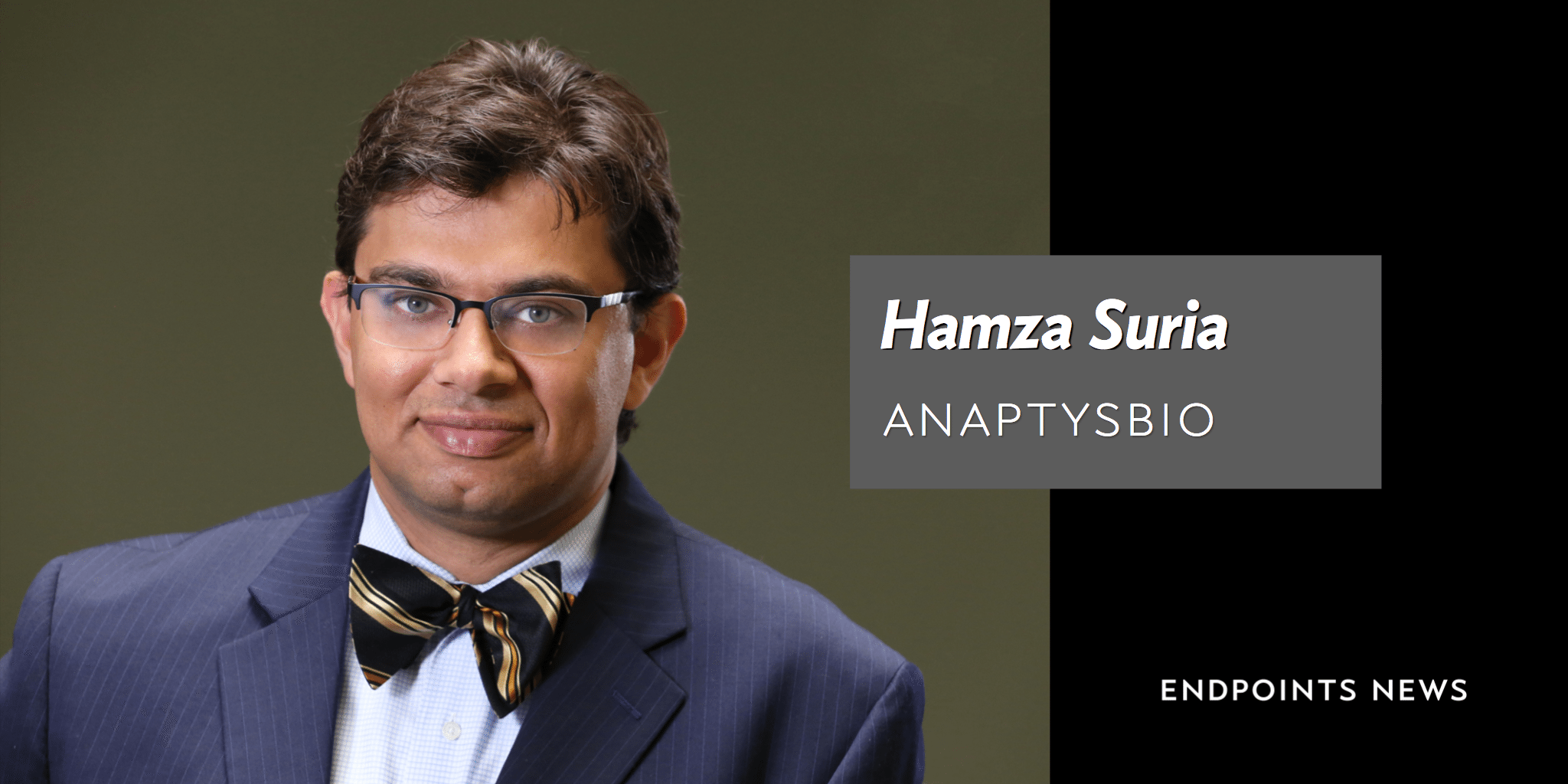 ---
Tak­ing a biotech com­pa­ny pub­lic is a com­pli­cat­ed jour­ney with nu­mer­ous chal­lenges. On the heels of Anap­tys­Bio's suc­cess­ful IPO ear­li­er this year, John Car­roll asked me to share some can­did truths from the per­spec­tive of a biotech CEO that has lived through the twists and turns of the IPO process. Be­low are my first-hand ob­ser­va­tions, writ­ten as friend­ly ad­vice to any biotech CEO eye­ing the pub­lic mar­kets:
TTWs Are Your Friend
Al­most every pre-IPO biotech is like­ly to fit with­in the emerg­ing growth com­pa­ny de­f­i­n­i­tion of the JOBS Act, which al­lows you to con­fi­den­tial­ly pitch your po­ten­tial fu­ture IPO to po­ten­tial in­vestors that are al­lowed to pro­vide high-lev­el feed­back re­gard­ing their in­ter­est. These con­ver­sa­tions, called Test­ing-The-Wa­ter Meet­ings (TTWs), are the sin­gle great­est tool in your IPO tool­box. TTWs al­low you to de­vel­op re­la­tion­ships with in­vestors, un­der­stand which are like­ly to in­vest in your IPO and how they view you rel­a­tive to com­pa­ra­bles. The biggest mis­take you could make is not to take ad­van­tage of this op­por­tu­ni­ty to ed­u­cate po­ten­tial in­vestors about your val­ue dri­vers, and show them your progress over time to­wards key mile­stones. Know­ing your sto­ry in ad­vance will help in­vestors make an ed­u­cat­ed de­ci­sion dur­ing the lim­it­ed time­frame of the IPO road­show. Be­fore launch­ing our IPO, we at Anap­tys­Bio con­duct­ed ap­prox­i­mate­ly 100 TTWs across 40 dif­fer­ent well-known pub­lic mar­ket biotech in­vestors.
ECM Is The Epi­cen­ter
Ir­re­spec­tive of which in­vest­ment banks you choose to use, the most im­por­tant fac­tor in the ex­e­cu­tion of your IPO will be the Eq­ui­ty Cap­i­tal Mar­kets (ECM) per­son(s) in your syn­di­cate. It is easy to over­look ECM peo­ple be­cause they will not be the most vis­i­ble, bois­ter­ous or well-coiffed mem­bers of the bank­ing team. But make no mis­take, ECM peo­ple are specif­i­cal­ly re­spon­si­ble for in­ter­act­ing with in­vestors, and will there­fore have the best un­der­stand­ing of what the mar­ket thinks of your sto­ry. You need to work with an ECM crew that is dili­gent­ly work­ing on your com­pa­ny's be­half, is not dis­tract­ed by oth­er pri­or­i­ties and can pro­vide hon­est feed­back with­out sug­ar coat­ing. Keep that in mind as you eval­u­ate in­vest­ment banks.
Cross-Overs Mat­ter
A pre-IPO pri­vate fi­nanc­ing round with heavy par­tic­i­pa­tion from pub­lic mar­ket in­vestors, known as a cross-over round, is a big con­fi­dence boost to any biotech IPO. Da­ta shows that com­pa­nies with a cross-over round built bet­ter IPO or­der books, were more like­ly to suc­cess­ful­ly price with­in their IPO price range and have trad­ed bet­ter once pub­lic. It is dif­fi­cult to know whether it is ac­tu­al­ly the cross-over round that makes the IPO more suc­cess­ful, or that the qual­i­ty of the com­pa­nies able to at­tract a cross-over round would have had bet­ter IPOs any­way – but in ei­ther case a cross-over is high­ly rec­om­mend­ed. The re­al rea­son you want to do a cross-over round is to in­crease the po­ten­tial in­sid­er par­tic­i­pa­tion in your IPO raise – which back­stops your risk of not be­ing able to build an IPO book through the road­show. Think of it as in­sur­ance – you give up some di­lu­tion pri­or to the IPO but dra­mat­i­cal­ly in­crease your chance of get­ting the com­pa­ny pub­lic.
The Win­dow Is Gen­er­al­ly Ajar
You will hear many peo­ple spec­u­late about whether the pub­lic mar­ket is cur­rent­ly "open" or "closed" for IPOs. It is a mis­nomer to be­lieve that that the mar­ket, and specif­i­cal­ly in­vestors in­ter­est­ed in IPOs, are that bi­na­ry. While I agree that cer­tain pe­ri­ods are not a good time to launch an IPO (e.g. Sep­tem­ber/Oc­to­ber 2015 right af­ter Hillary's fa­mous tweet), in­vestor ap­petite for your new is­suance will be dri­ven far more by the qual­i­ty of your sto­ry than mar­ket tim­ing. Hence the IPO win­dow is gen­er­al­ly "ajar", mean­ing that in­vestors are al­most al­ways on the look­out for qual­i­ty in­vest­ment op­por­tu­ni­ties ir­re­spec­tive of macro mar­ket noise. Ed­u­cat­ing them in ad­vance through co­pi­ous TTWs (see above), and fo­cus­ing on clin­i­cal da­ta cat­a­lysts (see be­low), can shield your IPO against wob­bly mar­ket con­di­tions.
Nav­i­gate to Clin­i­cal Da­ta
Pub­lic mar­ket in­vestors are gen­er­al­ly look­ing for a tan­gi­ble path to post-IPO val­ue in­flec­tion points, which for most biotechs means clin­i­cal da­ta cat­a­lysts. The longer it takes for an in­vestor to un­der­stand what, when and how you will gen­er­ate mean­ing­ful clin­i­cal da­ta, the more like­ly they are to dis­en­gage. The pri­ma­ry fo­cus your IPO pitch ought to be on your most ad­vanced pro­gram(s) and their prox­i­mal clin­i­cal read­outs, where "prox­i­mal" means the next 18 months. A longer hori­zon to clin­i­cal da­ta is like­ly to im­pact your in­vestor ap­peal.
Al­lo­cate For The Long-Term
As you de­vel­op re­la­tion­ships with pub­lic mar­ket in­vestors, you need to un­der­stand who is like­ly a long-term in­vestor that will buy IPO shares and hold them through thick and thin, ver­sus who has a short-term mo­men­tum men­tal­i­ty that will lead to dis­ap­pear with small gains (or loss­es) short­ly post-IPO. While every in­vestor is en­ti­tled to their own strat­e­gy, biotech com­pa­nies are gen­er­al­ly best served by pa­tient cap­i­tal that can help build val­ue over time. The per­for­mance of your stock post-IPO will heav­i­ly de­pend up­on what pro­por­tion of your IPO buy­ers are long-term ver­sus mo­men­tum. IPOs filled with mo­men­tum play­ers are more like­ly to "break is­sue" short­ly af­ter pric­ing and find them­selves in a tough spot for ex­tend­ed pe­ri­ods of time. Fig­ure out which in­vestors are most­ly like to take a long-term view, fo­cus on con­vinc­ing them to par­tic­i­pate in your IPO or­der book and al­lo­cate as many IPO shares to them as pos­si­ble.
The CEO Ref­er­en­dum
While you may have dealt with VCs dur­ing your pre-IPO life, pub­lic in­vestors are a whole new lev­el of scruti­ny. Of course your de­vel­op­ment pro­grams need to be well po­si­tioned, and of course your CMO needs to be cred­i­ble and yes your CFO needs to be ex­pe­ri­enced – but in ad­di­tion to all that YOU as CEO need to be rock sol­id. Pub­lic in­vestors will push you, test you, dili­gence the heck out of you and will on­ly in­vest if they can look you in the eye and see con­vic­tion. Tell them why you be­lieve in the com­pa­ny and show them how you will ex­e­cute. Bot­tom line: IPOs are a very pub­lic ref­er­en­dum about the CEO of a biotech com­pa­ny. Wel­come to the big leagues.
---
Hamza Suria is the CEO of Anap­tys­Bio, a San Diego-based de­vel­op­er of ther­a­peu­tic an­ti­bod­ies. Biotech Voic­es is a con­tributed col­umn from se­lect End­points News read­ers. Con­tact the pub­lish­er, Ar­salan Arif, for more de­tails.