CAR-plus: Irish biotech re­cruits Kite alum Chris Now­ers to prep dual-tar­get­ing NK cell ther­a­py for the clin­ic
Soon af­ter Chris Now­ers left Cell Med­ica — fresh­ly re­brand­ed Ku­ur Ther­a­peu­tics — in Feb­ru­ary, the Kite Phar­ma alum was in­tro­duced to an­oth­er cell ther­a­py play­er.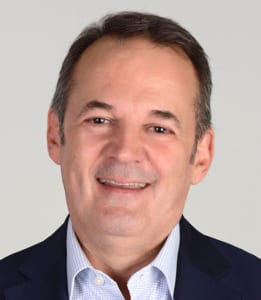 Chris Now­ers
The ba­sic idea of build­ing an off-the-shelf al­lo­gene­ic plat­form with a CAR-NK ap­proach was fa­mil­iar to him, rid­ing on the same wave as Take­da, J&J-backed Fate, Nkar­ta and oth­ers. But then there was some­thing else that stood out: a mem­brane-bound TNF re­lat­ed apop­to­sis in­duc­ing lig­and vari­ant, or TRAIL vari­ant, that's al­so en­gi­neered on­to the NK cell for a dual-tar­get­ed at­tack.
It was in­trigu­ing enough for him to take on the CEO role at ONK Ther­a­peu­tics, which is tak­ing the wraps off an $8 mil­lion round de­signed to fund the pre­clin­i­cal work that will pave the way for an IND in two years' time.
"I've had a lit­tle bit of a bap­tism of fire," he told End­points News.
De­spite not be­ing able to meet Michael O'Dwyer, the CSO and a pro­fes­sor at Na­tion­al Uni­ver­si­ty of Ire­land Gal­way and the team he's lead­ing there, he added, they have a "great part­ner­ship."
"Michael knows the sci­ence very very thor­ough­ly," Now­ers said. "So he's been send­ing me clin­i­cal pa­pers and da­ta so that I can get up to speed rapid­ly."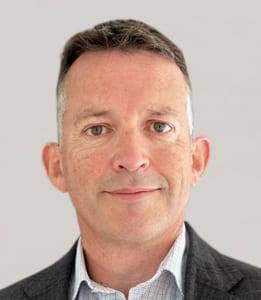 Michael O'Dwyer
The TRAIL vari­ant, ONK's the­o­ry goes, adds a sec­ond mech­a­nism of cy­to­tox­i­c­i­ty that en­gages the death re­cep­tor path­way and re­mains un­af­fect­ed by anti­gen loss.
Both of the biotech's lead pro­grams in­cor­po­rate pret­ty stan­dard CARs, the first go­ing af­ter CD19 for re­lapsed/re­frac­to­ry B cell ma­lig­nan­cies and the sec­ond de­ploy­ing an op­ti­mized CD38 CAR to treat pa­tients re­lapsed/re­frac­to­ry mul­ti­ple myelo­ma. Com­ing up be­hind them is a sol­id tu­mor can­di­date that hits MUC1.
This unique CAR-plus ap­proach, Now­ers be­lieve, will be key to a fast fol­low­er like ONK while oth­er com­pa­nies are ex­plor­ing sim­i­lar sci­ence.
Hav­ing built up a team of 8 since 2015, O'Dwyer is look­ing to hire two more sci­en­tists in the Gal­way lab while Now­ers ex­pands the C-suite with a chief op­er­at­ing of­fi­cer, ex­pect­ing rapid growth in the com­ing year.
"Since the ini­tial trans­for­ma­tive da­ta of au­tol­o­gous CAR-T ther­a­py, which re­al­ly was a step change, I think the field is re­al­ly ac­cel­er­at­ing," he said.
New York-based Acorn Bioven­tures is pro­vid­ing the fu­el for ONK's next move, along­side cur­rent share­hold­ers in­clud­ing Azur Phar­ma founder Sea­mus Mul­li­gan.