Cash-rich Cam­bridge start­up Ru­bius to build $155M cell ther­a­py man­u­fac­tur­ing site in Rhode Is­land
Af­ter clos­ing two mega-rounds of in­vest­ment with­in eight months of each oth­er, the boom­ing team at Ru­bius is now putting some of that cash to work. The Cam­bridge start­up is build­ing out a 135,000 square-foot man­u­fac­tur­ing site in Rhode Is­land for its cell ther­a­pies — just months be­fore it files its first IND.
The com­pa­ny plans to ren­o­vate an ex­ist­ing prop­er­ty in Smith­field, RI to do the job, in­vest­ing $155 mil­lion over the next 5 years for the project. Back in March, Ru­bius' pres­i­dent Tor­ben Straight Nis­sen told End­points News that he was pon­der­ing an in-house man­u­fac­tur­ing process. De­vel­op­ing a new class of med­i­cine calls ear­ly on for some pricey man­u­fac­tur­ing ca­pac­i­ty.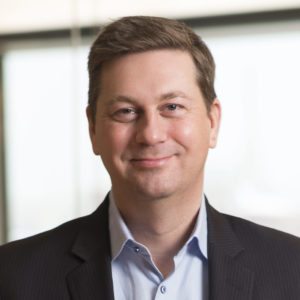 Tor­ben Straight Nis­sen
The big idea at Ru­bius is that re­searchers can take red blood cells — de­signed by na­ture to trans­port oxy­gen — hi­jack them through ge­net­ic en­gi­neer­ing tech and get them to car­ry pro­teins need­ed to fight var­i­ous dis­eases. It's an off-the-shelf ap­proach, rather than one per­son­al­ized for each pa­tient.
It's a plat­form play — a par­tic­u­lar fa­vorite of Flag­ship Pi­o­neer­ing, the start­up fac­to­ry that churned out Ru­bius. Flag­ship chief Noubar Afeyan has been one of the lead­ing pro­po­nents of a move to find new plat­form com­pa­nies with big po­ten­tial for some game-chang­ing tech­nol­o­gy and then com­ing up with the big mon­ey need­ed to build a full pipeline of ther­a­pies, rather than one or two pi­lot projects to demon­strate their po­ten­tial.
Ru­bius' plat­form has al­ready at­tract­ed big fi­nan­cial sup­port, rais­ing $220 mil­lion in two round since last sum­mer.
The R&D plan at Ru­bius is to push ahead with some lead en­zyme re­place­ment ther­a­pies be­ing spawned on a plat­form that seeks to de­vel­op a brand-new class of cell ther­a­pies. The com­pa­ny plans to file its first IND for lead can­di­date RTX-132 in ear­ly 2019.
Burst­ing at the seams, Ru­bius is al­so now mov­ing in­to 45,000 square feet in new digs at 399 Bin­ney. By this sum­mer, Nis­sen said, the staff should be up to around 100.