Cash-strapped Gem­phire lets go of five staffers as it con­tends with a clin­i­cal hold
Scrap­ping for cash to pro­duce ad­di­tion­al safe­ty da­ta re­quest­ed by the FDA be­fore it could pro­ceed with its lead drug, Gem­phire has cut in­to its C-suite for a round of lay­offs.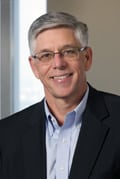 Steve Gul­lans
The re­duc­tion — which claims five staffers, or a third of the tiny biotech's work­force — caps a tur­bu­lent few months at Gem­phire $GEMP dur­ing which its shares were bat­tered, first by a par­tial clin­i­cal hold that's de­railed its plan for late-stage stud­ies, then by the news that it has shut­tered a Phase IIa study af­ter in­ves­ti­ga­tors de­cid­ed the drug might have made pa­tients worse.
Among the five laid off are chief fi­nan­cial of­fi­cer Jef­frey Math­iesen and chief med­ical of­fi­cer Lee Gold­en. CEO Steven Gul­lans, who will now dou­ble as the prin­ci­pal fi­nan­cial and ac­count­ing of­fi­cer of the com­pa­ny, has this to say in a state­ment:
The work­force re­duc­tion is a nec­es­sary ac­tion to con­serve cap­i­tal. We re­main con­fi­dent in the po­ten­tial val­ue of gem­cabene as a break­through ther­a­py for dys­lipi­demia and are com­mit­ted to work­ing with the FDA to com­plete the nec­es­sary steps to lift the par­tial clin­i­cal hold. We ap­pre­ci­ate the con­tri­bu­tions and ef­forts of the em­ploy­ees af­fect­ed by this de­ci­sion and thank them for their ded­i­cat­ed ser­vice.
In­vestors may be less con­fi­dent. Shares were down 14% in pre-mar­ket trad­ing.
Gem­phire got its sole an­chor pro­gram, gem­cabene, from Pfiz­er, with plans in both car­dio and liv­er dis­eases. While the drug has shown some ef­fi­ca­cy in re­duc­ing triglyc­erides — briefly re­viv­ing hope — there's a lot left to prove at a com­pa­ny that's ex­pe­ri­enced re­peat­ed set­backs since go­ing pub­lic two years ago.