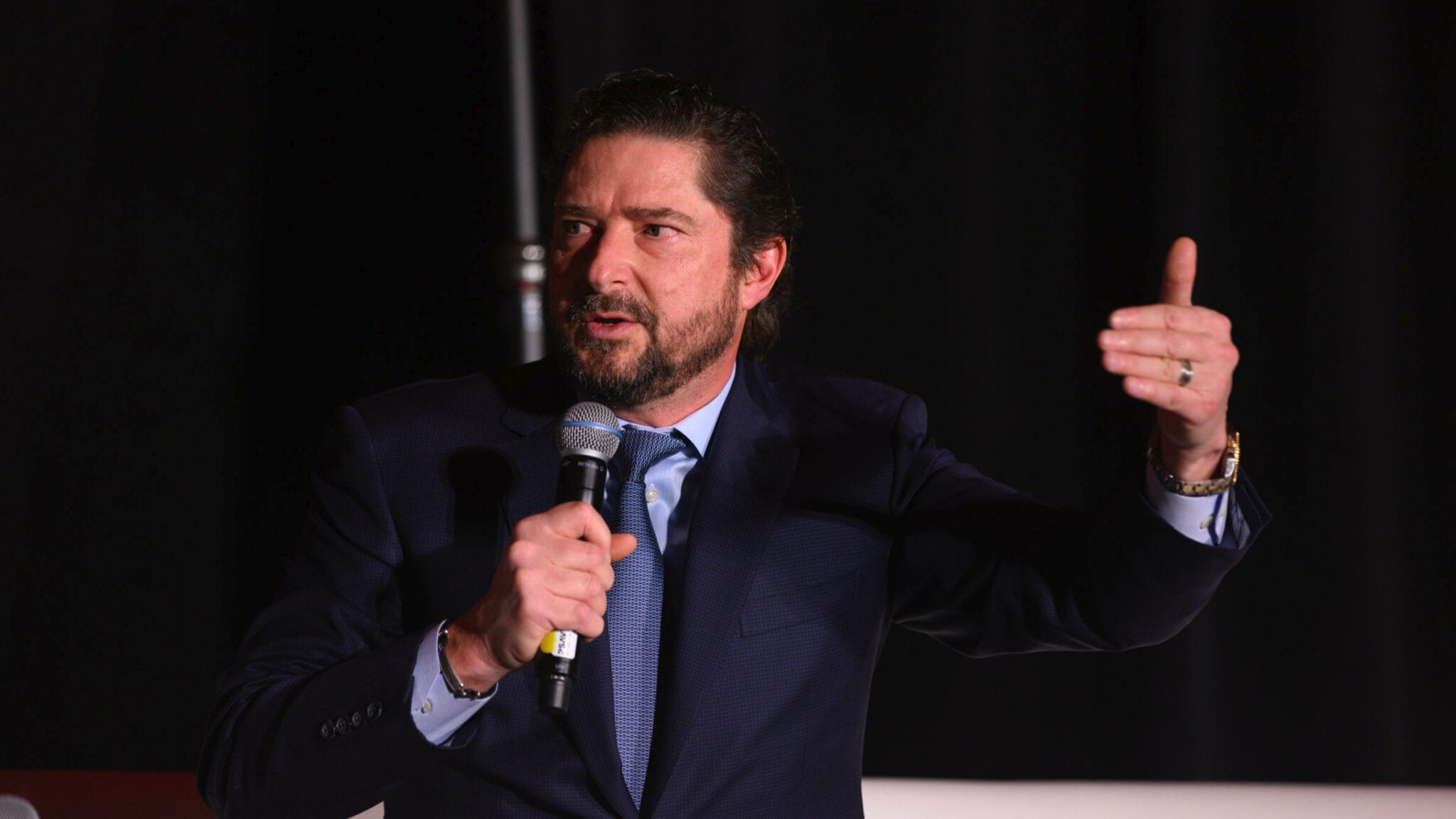 Catal­ent keeps adding on at key Ital­ian plant, this time with a pair of new biore­ac­tors and 100 jobs
For the sec­ond time in less than six months, Catal­ent will up­grade its sleek new fa­cil­i­ty in Anag­ni, Italy, this time to add bi­o­log­ics drug sub­stance man­u­fac­tur­ing ca­pa­bil­i­ties to sup­port an in­crease in de­mand.
Two new 2,000 liter sin­gle-use biore­ac­tors with new man­u­fac­tur­ing suites will sup­port ear­ly-phase clin­i­cal de­vel­op­ment and late-stage com­mer­cial trans­fers, the com­pa­ny said in a press re­lease, as well as space for an­oth­er six biore­ac­tors to be added in the fu­ture. The project is ex­pect­ed to add 100 new em­ploy­ees, and it should be op­er­a­tional in April 2023.
Up­on com­ple­tion, the ex­pan­sion will have 16,000 liters of man­u­fac­tur­ing ca­pa­bil­i­ty. Batch­es will be able to range from 2,000 to 8,000 liters. The pro­gram will cost about $100 mil­lion, and Catal­ent's EVP of Mar­ket­ing and Strat­e­gy Bernie Clark said that though the com­pa­ny hasn't signed off on adding the sub­se­quent biore­ac­tors, it can hap­pen in "very short or­der," and Catal­ent's plan is to max out the fa­cil­i­ty.
"Catal­ent is com­mit­ted to sup­port­ing cus­tomers from small and vir­tu­al biotechs to large bio­phar­ma com­pa­nies that re­quire the right ca­pa­bil­i­ties, scale of ca­pac­i­ty, and in­te­grat­ed so­lu­tions to meet their needs for new bi­o­log­ic ther­a­pies and vac­cines," Re­gion­al Bi­o­log­ics Pres­i­dent for Eu­rope Mario Gargiu­lo said in a press re­lease. "Catal­ent was an ear­ly adopter of sin­gle-use tech­nol­o­gy be­cause of its flex­i­bil­i­ty, and we con­tin­ue to in­vest in tech­nol­o­gy that en­ables adapt­able, scal­able so­lu­tions for the fast-grow­ing seg­ment of bi­o­log­ics ad­dress­ing mid-sized and or­phan pa­tient pop­u­la­tions."
The plant was ac­quired from BMS in 2019, and the CD­MO was drawn to it, large­ly be­cause of site's ex­pe­ri­enc­ing launch­ing prod­ucts in­to sev­en or eight new mar­kets a year, and its state-of-the-art, near­ly un­touched vial fill­ing lines. The orig­i­nal plan wasn't for a glob­al pan­dem­ic to break out, but once it did, Catal­ent upped its vial fill­ing, in­spec­tion, la­bel­ing, and pack­ag­ing ser­vices there.
"It usu­al­ly takes some time to start fill­ing ca­pac­i­ty and hav­ing high­er lev­els of uti­liza­tion on any new line, it's a process that could take months or years, but what was re­al­ly in­ter­est­ing in the time frame was that Catal­ent, who has a lot of ex­pe­ri­ence do­ing tech trans­fer and scale up had these new as­sets," Clark said in a phone call to End­points News. "That's why in short or­der…we had part­nered with…As­traZeneca and John­son & John­son to be able to hit the ground run­ning in a sense. It was a very unique time, and I think we've re­spond­ed pret­ty well to be able to meet those man­u­fac­tur­ing time­lines."
In March, the com­pa­ny an­nounced that it would amp up sup­plies of the J&J Covid-19 vac­cine That deal scaled up a vial fill­ing line to line up with J&J's FDA ap­proval. Right now, the plant in Italy is sole­ly fo­cused on churn­ing out J&J and As­traZeneca Covid-19 vac­cines, un­til a need for an­oth­er bi­o­log­ic aris­es. With­in Catal­ent, the com­pa­ny has kept its eyes peeled for what the next big de­mand will be. But with news chang­ing every day, and the prob­lems the Delta vari­ant has caused, it's not rul­ing any­thing out.
"We just need to be pre­pared for any­one of those sce­nar­ios," Clark said.
The plant made head­lines in March, when Ital­ian po­lice of­fi­cers raid­ed it amidst com­plaints that As­traZeneca had been stock­pil­ing dos­es of its vac­cine, which As­traZeneca lat­er de­nied, say­ing that the process was "com­plex and time con­sum­ing."
The ex­pan­sion adds on to its Eu­ro­pean op­er­a­tions in Limo­ges, France, and Brus­sels, Bel­gium, and state­side in Madi­son, WI, and Bloom­ing­ton, IN. The New Jer­sey CD­MO just wrapped up an ex­pan­sion at the Wis­con­sin plant to add its fourth and fifth man­u­fac­tur­ing suites with new sin­gle-use biore­ac­tors
Since the pan­dem­ic, there's been a flur­ry of ac­tiv­i­ty with­in CD­MO in­dus­try, and Catal­ent's been at the fore­front of that. Last week, it an­nounced a part­ner­ship with Austin, TX-based Cur­tana Phar­ma­ceu­ti­cals to make CT-179, its drug ther­a­py for brain can­cers. It al­so joined the cannabid­i­ol world with a part­ner­ship with JOS Phar­ma­ceu­ti­cals to study an awake anesth­sia us­ing CBD to use in cataract surg­eries.